What will you buy if HIVE moons? HBD of course!!
---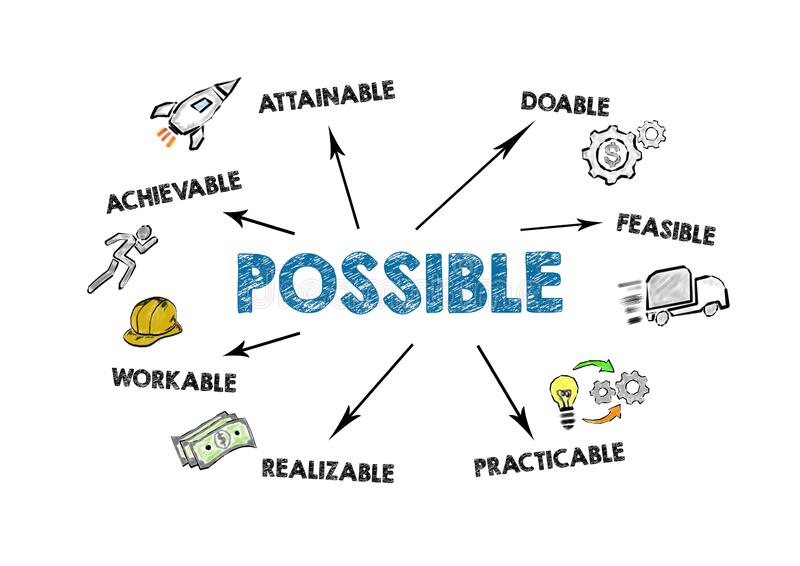 There's been a lot of talking whether HBD and back from the day SBD is a good thing for Hive or just something that is dragging Hive's price down and won't let it loose. People have come up with many ideas over the years on how they can make it work as it was supposed to but every time something goes south...
Whether it was burning posts or various initiatives or direct transfers to @null ...you name it...
It's probably what I like to call it, the most "unstable" of every single stable coin there is out there...So if you ask me what I think of HBD I'd probably say that if we can make it work and be finally pegged to $1 then I am all in for it...
But if you look at the screenshots below...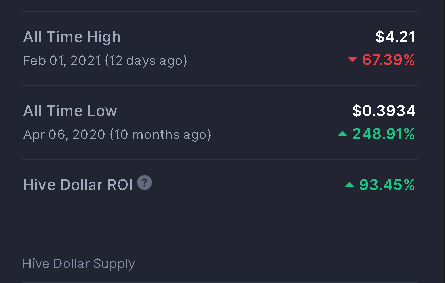 ...you'll understand that so far it fails, and there is a really good explanation about it. It's really tiny supply ~ 4.5 million tokens is the perfect gift for possible manipulators. It doesn't matter to them that it is supposed to be a stable coin. They treat is just like any other coin with really small supply.
Why on Earth people spend even $0.01 more to buy something that is supposed to worth exactly $1???
Ever seen USDT / DAI / BUSD...or any other stable coin at $4.21??? Maybe at 39 cents? Of course not. It's because there are hundreds of millions of those tokens in the market and price can't be manipulated more than +/- 2%.
Now I am not gonna delve into its mechanics but since HBD is a necessary evil, then make the most out of it.
I am sure that there are hundreds of users around here which can't afford to invest neither in HIVE nor in LEO not in any token so to speak either because their financial background isn't that great or because they are in debt etc. So their only option is to blog and grow their accounts organically.
So let me give you a piece of advice. Not only to those who can't invest money to grow their accounts but it probably applies to everyone.
3 trades that will make you Hive account grow a lot. That's all it takes assuming things will play out the same they did 4 years ago.
Let just say that your daily routine is to write at least one post every single day or even two...or more if you have time and you're not repetitive...
Let's also say that you earn 2 HBD per post. A few weeks ago one could convert their HBD through the 3.5 days procedure to HIVE (also another reason why Hive can't moon, because we keep injecting new tokens to the ecosystem) for ~ 8 Hive/HBD so your 2 HBD's would give you 16 liquid Hive per post. 32 if you make 2 posts and so on and so forth...
Right now exactly because Hive's price reached almost 23 cents if one convetrs their HBD they'll eventually get something more that 4 Hive/HBD...the higher the price the less you earn and if by some miracle Hive's price goes > $1 if you convert HBD you end up losing money. So...
For many months in a row Hive was cruising at 13 - 15 cents so you'd get ~15 HIVE should you use the conversion method. So 15 Hive per day * 30 days * 6 months = 2700 Liquid HIVE
Now if you are patient enough, when Hive which is usually invited last to the bull party by some other miracle go to $8 just like STEEM did you can sell those 2700 which by then should be way more...for $21.000!!!
If you stick to the plan you'll become a Hive whale without investing a penny. Note that this is IF and that's a big if, things play out the same way...
And here's the best part...
Usually when Hive is mooning so is HBD our stable coin. Last time it went all the way up to $18 I think. It was called SBD then :P
Anyway, eventually it comes down to it's peg. It takes a while but what's a few more weeks of patience when you know that within the next BTC 4 year cycle you'll be a whale?
So you got your $21.000. Before you spend it on hookers and drinks, just wait. And when HBD is back to its peg you buy back 21K HBDs. There's a high chance that it moons again...so you might sell it at $3 or $5 or at $10...you never know where HBD's next jump gonna be...
But even if it doesn't moon again...and exactly because when the upcoming bull run is over prices will be depressing again...you can use those 21K HBD and buy back Hive again...at 15 cents or at 10 or ...
There you have it...within a year or two you're half whale...
Just make two posts a day or three and enjoy the ultimate Hive status a couple of years down the road :)
Triggered?
It sounds crazy? That's because it is...But 100% doable...
Have a good one people.
Image
Cheers.
Posted Using LeoFinance Beta
---