$50k fund!! Where do I invest?
---
Based on my previous blog: Here, I have been using CRO app for a number of years already. Recently, I have a staking pool unlocked in cro app!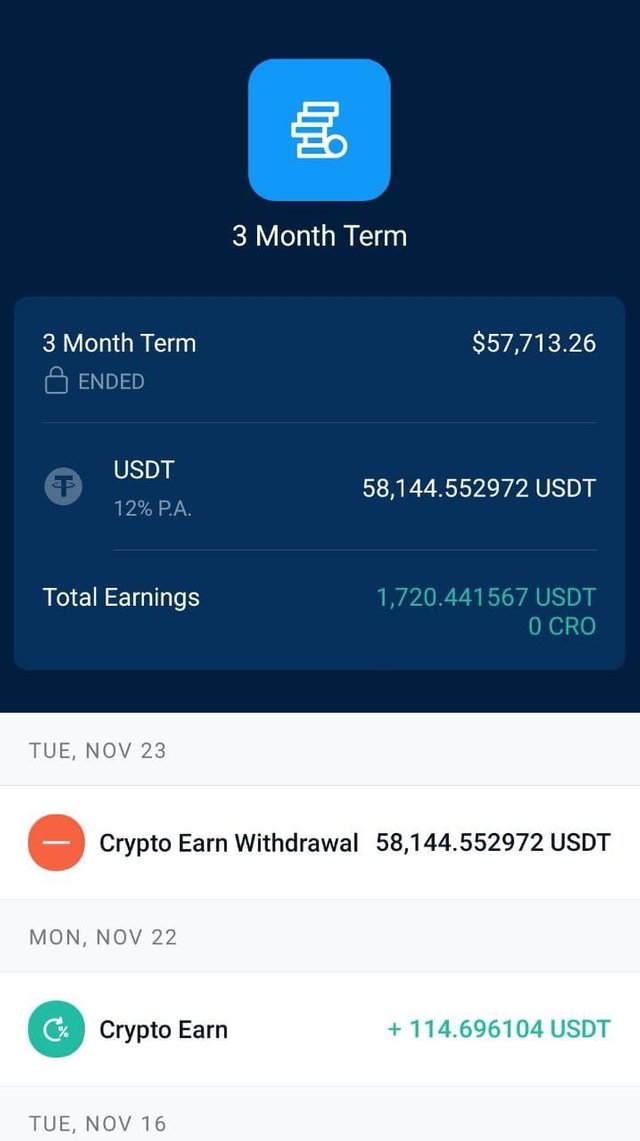 From the pic above, as a jade card holder, I am able to lock up my USDT tokens for 3 months to earn 12% APY. The 3 month locked was completed on 23 Nov and these fund of 58k USDT was released back to my wallet for use.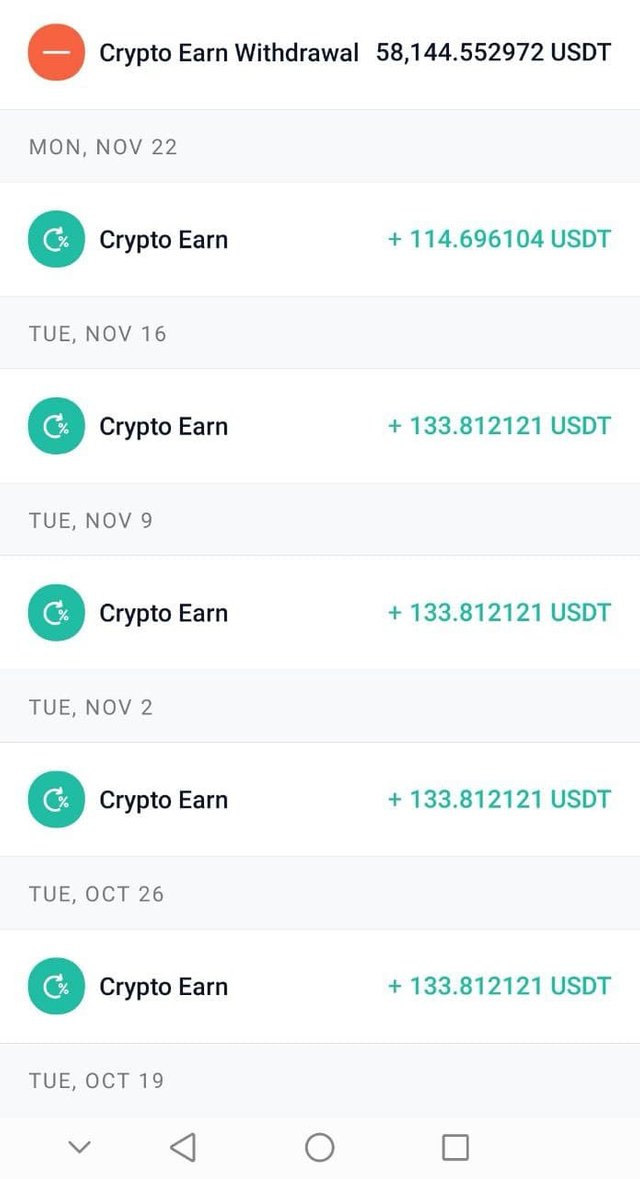 Of course, I could lock it for another 3 months. As you can see in this picture, the interest is paid every 7 days. So if I locked for another 3 months, I can continue to get juicy interest of 133 USDT per week.
However, since it is unlocked already, I decided to spend this amount. So where do I spend it to?
First, I bought Solana worth up to $10k.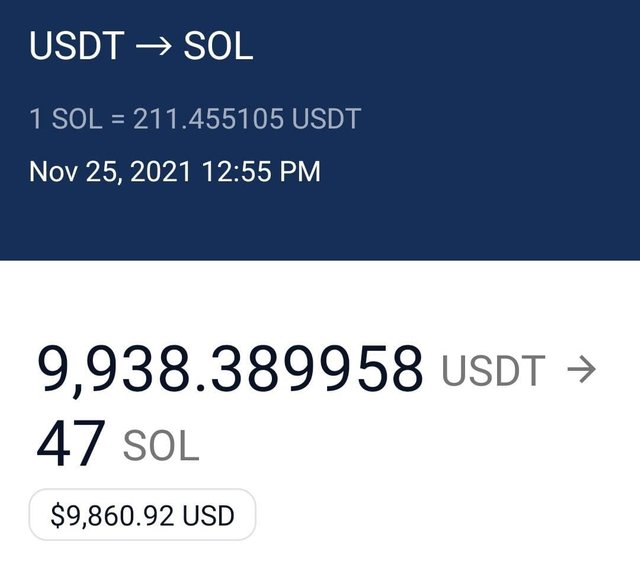 I bought it at a rate of $211.455USDT/Sol. In total, I got 47 sol. I love solana because of its technology. People are hating eth is because of the high gas fee, and with only able to handle 15-17 transaction per sec, it is very hard for gas fee to come down. Meanwhile, Solana is able to handle 50k transaction per sec! This is even faster than what VISA credit card can handle. And the fee is at ridiculous of $0.01 or so. And with such a fast growing number of projects jumping into solana, it is no wonder why Solana had grown from a few dollars to now $200+. For me, I had been buying solana since $40 but sadly, I am addicated to NFT and so most of my solana had went to purchase NFT. As such, I would like to take this chance to top up my solana and try my best not to touch it. Now I am finding where would be a good place to stake my solana and farm the max out of it.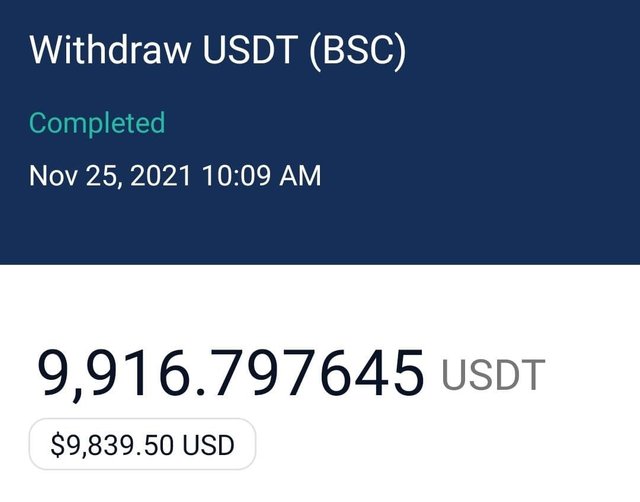 Next, I withdraw 10k USDT is to buy HIVE. Since being in Splinterlands, I start to love hive more. However, I am unable to trade in binance, I can only find alternative ways to get hive. So a result, this is what I did just to get hive.
Withdraw USDT from cro app through BSC network(cheap fee)
Swap USDT to sps/dec at pancakeswap
Deposit SPS/DEC in Splinterland
Withdraw SPS/DEC into hive engine
Selling SPS and DEC for hive at hvie engine.
And that is how I convert USDT to Hive. I am sure there is a shorter/better way. Please feel free to comment below if you know it.
I rouhgly able to get 5.5k HP from the 10k USDT.
Actually I have another purchase of 10k USDT. But I decide to keep that one a secret and will reveal at a later blog. Till then, stay safe and take care.
Posted Using LeoFinance Beta
---