Day 17 : If you trust NathanMars then you can vote on my Proposal now. Thank you
---
Introduction
There is a massive gap between the HIVE community & the rest of the Global Crypto Community. Crypto is a long term positive-sum game, we have enough opportunities for everyone to grow together, all thanks to Decentralization. HIVE blockchain allows anyone to create & build DApps & Tokenized Communities with a bare minimum operational & management cost. We've together built the Steem brand for 4+ years and Justin Sun end up buying our brand, now we've to rebuild our Hive brand and grow network effects. In order to get the word out there, we need to start using traditional Social Media channels (like Twitter) to create HIVE's influence in the ever-expanding Crypto & Blockchain Community. I personally think that we can bridge this gap with result-oriented, community-driven HIVE Marketing and create a transition of users from Web 2.0 to Web 3.0. Most of it has to be organic so that we will slowly build our Brand to attract more users & investors in the long run.
Since this is not a sole effort, we need a task force that will assist us to organize various Marketing Campaigns online & in the future, offline(in the future). Hence, I am making this proposal which can help us to incentivize everyone who actually contributes. The fund that I'll receive from this proposal will be 100% reinvested into the development of this Project.
Why NathanMars ?
Hello, my name is Mars (@nathanmars) and my introduction can be summed up in a few simple words, "I am a Hive Maximalist who has dedicated 100% of his life to HIVE (Failed STEEM Maximalist)". My ultimate vision is to develop a global Hive community that can last for 100 years and carries on what I left with building the 'DtubeFamily777' community. Most of my time is spent on Twitter to create & find out opportunities that can benefit Hive. I am here to play the long-term game i.e I always think about how HIVE is going to look like in 5 years or 10 years from now. Currently, I am focusing my energy on community-driven Hive Marketing and carrying on what I left with our collective 'Steem Seven77' Twitter movement. There is nothing else I do with my life apart from shilling HIVE on Twitter while developing our global community.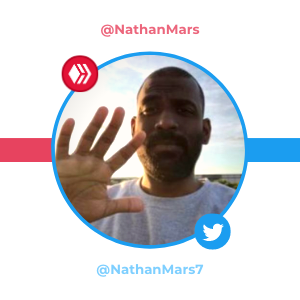 I consider myself a global citizen since I have traveled and lived in multiple countries. I am an advocate of Community Building, Collaboration, and Growth. You can read more about my entrepreneurial journey at this link:
Developed DtubeFamily777 with STEEM.

Led STEEM Twitter marketing campaign with Seven77 Twitter Movement.

Twitter analytics of my profile during February 2019 with STEEM Twitter marketing
---
Why Twitter-First Approach?
Twitter is a real-time microblogging platform. Most of us know what's the worth of a single 'Tweet' by a person with a huge following like Elon Musk, Technoking of Tesla. When he tweets, the Crypto Market responds. I have complied a few usage statistics of the platform to give you an idea about the 'Range' of Twitter: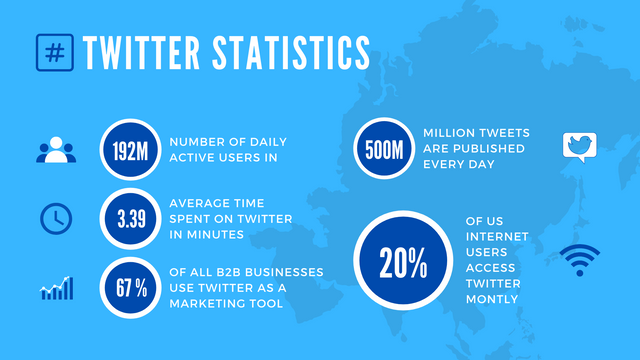 Source: https://www.statista.com/
Apart from this, the Cryptocurrency community is most active on Twitter as compared to other platforms and it is quite easy to reach and communicate with each other. Hence, I want to lead community-driven Hive Twitter (English) Marketing and later on, expand to other domains such as clubhouse.
---
Our Goals
The goal of this 'DHF Proposal' is to reward contributors who bring in results & opportunities to the Hive Ecosystem. From 'Hive Twitter Marketing' activities, I aim:
To establish a task force of people who represent HIVE in their circles of influence.
To build relationships with Investors, Developers & Creators who will add value to the Hive Blockchain
To organize 'Twitter Raids' for Hive & Hive-based Projects.
To start supporting Hive Community Members to organize or attend local Cryptocurrency events as Hive Representatives. This is my long-term goal that leverages Hive's manpower to reach the masses.
To increase demand for 'Hive Token' and increase its price in the long run
---
Base Is Set
I have been on Twitter since 2016. All this while I was focusing on STEEM and after the hostile takeover majority of the community went to STEEM's fork called HIVE. Since the fork, we have seen an array of developments happening in the Hive Ecosystem and growth is exponential in terms of price & money flowing into the system. It's the best moment to showcase the use-cases we have built in such a short span of time.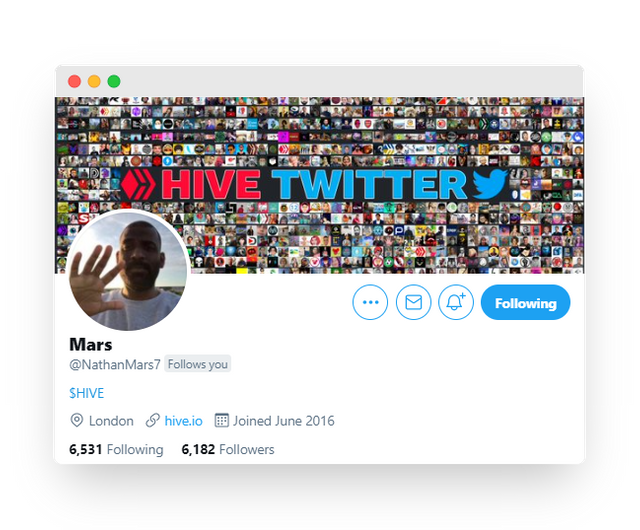 My personal Twitter account has now reached 6183 followers and is growing constantly. I am making more connections on a daily basis and creating a lot of Hive activity inside of Crypto Twitter. I have put myself in front of the Crypto Community as a Hive representative and now I need the community's help to drive this initiative collectively to reach the masses.
---
First Steps
We need three important resources to get started:
People who represent Hive to the outside world
Rewards in exchange for their efforts to shill Hive
Leadership which inspires community-driven Hive Marketing strategies
Daily Hive Shilling
More and more Hive community members are contributing towards daily Hive Shilling on & off Twitter. It's great to see many accounts popping up again and again sharing their Hive blog posts & telling their followers, friends, and family about this awesome place.
Twitter Raids
In the future, we will organize raids by our club members (anyone can join) as soon as we see an opportunity on Twitter or social media where we can use the community to get the Hive word out there.
---
Daily HIVE update via Mars-Question
Important updates on all of our activities will be published on Hive and Twitter daily, and I will manage my private/group Telegram channel organise certain . Since the efforts are non-linear, organic, and voluntary it is difficult to quantify the results of our marketing in the short term. In the long term, I am open to using tools and analytics to report our progress & results.
The community can discuss various marketing solutions and ideas on Telegram group and on Twitter or Hive directly. Everyone who thinks they can contribute in some way is most welcome to provide their valuable suggestions through all available options.
---
How This Will Benefit Hive
Through 'Hive Community-Driven Marketing' if we manage to bring in new investors & do collaborations with other Projects, the demand for Hive Token will increase since the supply is limited. By creating multiple bridges to other ecosystems, we will be able to bring in more capital & a diverse skill set here. Our social media and offline activities will create a strong brand reputation for Hive & its 2nd layer apps & communities.

Right now Hive is dealing with a 'visibility' problem and very few limited individuals & groups are working on this aspect on a daily basis. My approach aims to solve that problem and inspire other Hive Projects to follow a similar path.
---
Budget Requested
I am asking for a daily budget of 200 HBD for the next 1 year.
How Funds Will Be Utilized
I will utilize & manage the funds to reward for their contribution and participation in Hive Twitter Marketing and other marketing campaigns. 100% of these funds will be utilized for this sole purpose i.e. community development. I will extract 'ZERO' funds from this proposal for myself. My only incentive to do all of this is that it might help us push the Hive price to a higher level that could benefit all the parties involved in the long run.
---
Support This Proposal
If you think this proposal is valuable for HIVE then kindly support through
PeakD: https://peakd.com/proposals/170
---
Next step is to decentralise the HIVE Marketing
As we grow in terms of numbers, we will use our learnings and evolve our methods of Marketing Hive on various other platforms. For starters, I will be working closely with a small secret team. I'm not planning to publish any names of Twitter Marketing Campaigns led by me and allow other community leaders/projects to come forward to lead their own community towards Twitter first approach HIVE marketing so that we can decentralize it. I feel we are in a great place to start since our base set and ready to rock.
For any questions or clarifications, please comment below or hit me up on my Twitter DM or Telegram https://t.me/nathanmars7.
Thanks a Million
---
▶️ 3Speak
---