Everyone Can Call Itself Stablecoin... The REAL Diversification
---
Now, I don't want to call out anyone, but the lesson with Terra Luna is learned... And in this post, I would like to point out 2 important things that I have learned from it...
The first one is that if someone calls itself a stablecoin, it doesn't mean that it is! The same goes with ANYthing that someone states for itself... We saw a lot of examples of "Bitcoin and Ethereum killers" among very popular cryptocurrencies out there... When I had a company, I learned to pick words when I do advertising... You can't state that you are the best, as it's false marketing... You can't prove that you are the best, as well as others can't prove you aren't... In the end, it all finishes like bragging and it works in a short term sometimes, but in a long term doesn't... In the long term, actions, functionality, stability, and sustainability work... Not bragging...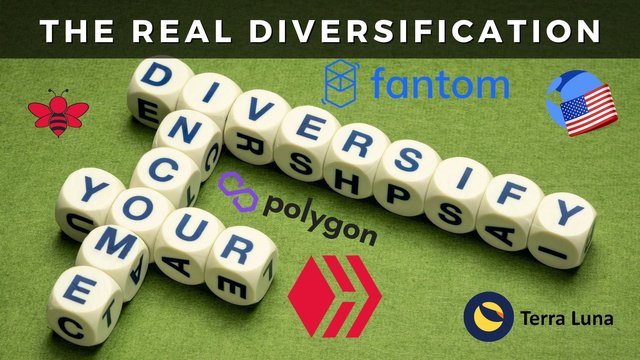 created in Canva.com
The thing with UST was a bit more serious as they have called themselves a stablecoin... I was joking with @achim03 about how our Liotes (LEN) token is more stable than UST, but we still don't call ourselves stablecoin... We have mechanisms implemented in our token to keep it stable, but we are aware that the price can fluctuate...
I suppose that the main problem is with the strong narratives that we are having lately in many different aspects... I have already mentioned some of the "magic words" that are "deployed" through mainstream media to, literally, hypnotize you to do something... For example, covid experts (as they are experts, you have to obey), discover the new... (you are going for a journey by buying a perfume, or a car, or a shampoo... you are important discoverer! Christopher Shampoonus! lol), and many others... Try to pay more attention and you will notice many others...
The same thing was with the UST tokens... If you call them a stablecoin, you will be faster adopted... If you add on that juicy staking rewards, you have a winner! But, in a nutshell, it was just false advertising...

Another important thing that I learned is diversification... I know I was talking about it before, but I got even more aware of the REAL diversification after this LUNA debacle... People who were holding LUNA and UST thought that they have a diversified portfolio! The main problem here was that we saw complete destruction of a protocol that was in the Top 10 coins in the crypto markets!
Being a protocol, LUNA has pulled down many other tokens and apps created for it! So, even if you didn't have LUNA, but you had an investment in some other token connected in the same ecosystem, you have paid the price! So, you didn't diversify your portfolio well enough...
That thought led me to HIVE and our HIVE-ENGINE tokens... I know that we are completely different stories, but we have to implement critical thinking in our case, too... If HIVE goes down the drain, your HBD will go with it, too... Also, most of the Hive-engine tokens will do the same... Even if you have 50 different tokens in the HIVE ecosystem, they are still in the SAME ecosystem... And you didn't do well on your diversification homework...
So, next time when you are doing diversification or rescaling your portfolio, think about different blockchain networks, different protocols, and different niches... In that way, you can be more "protected" from similar future events that could (and probably will) happen!
Thank you for your valuable time,
~ph~

If you want to support my witness, you can do it by voting for @ph1102.ctp here https://tribaldex.com/witnesses, or just scan the QR code down below...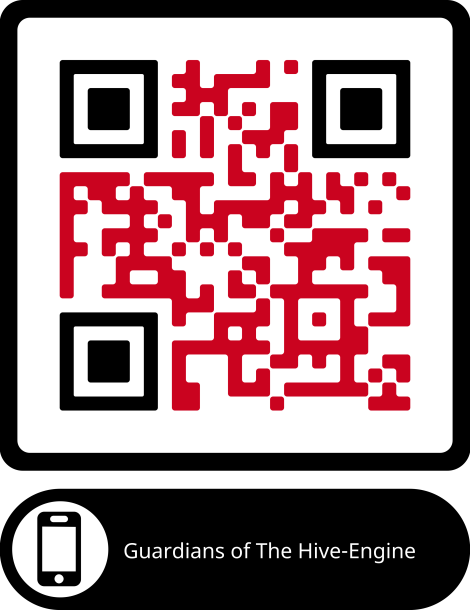 Don't forget to follow, reblog, and browse my Hivepage to stay connected with all the great stuff!
You can also find me on LEO Finance .:. Twitter .:. LBRY
Posted Using LeoFinance Beta
---