First Popularity Points in 2nd City .:. dCity Investment Progress
---
The first what I have done when I opened my editor here in LeoFinance to write this post was to check the official DCity Game account for news and updates... There was none, and the last post was from 14 days ago with the legendary release dates of 3rd edition cards...
I will not go deeper into that post as you can check it on your own... Will try to be as most neutral as possible as I think that my readers and followers deserve that... No FUD, no FOMO... Just facts, dates, numbers, and my point of view... You can agree or disagree as everyone has a right to that...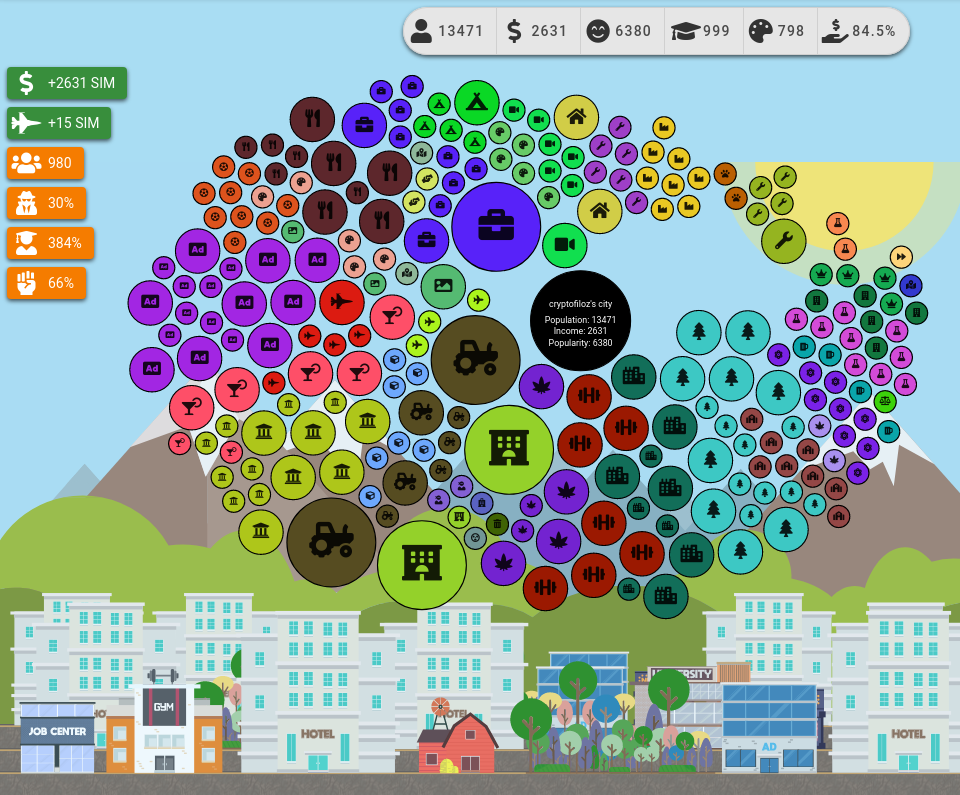 Screenshot from the game
At the very beginning, I would like to clarify few things... dCity is a kind of investment game, which implies that you have to invest money (crypto, or however you want to call it) that you can play it... And that means that you can win, but you can also lose your investment... So, NEVER, but NEVER invest more than you can afford to lose... I have invested an amount that I can afford to lose, and I'm fine with that...

The second thing that I have checked was my previous report from a week before and my personal stats and progress then and now... It looks that I was too optimistic about the taxes as I was happy to see them at 70-75%, but they are again up and over 80%... As you can see, at the moment of writing, they were 84.5%, which is still better than 100% tax... lol...
I'm still doing the same, investing the biggest part of my daily profits back into the game and trying to maintain my main city in the Top 200... So far so good... I'm trying to avoid buying more expensive cards with lower ROI, but that means that I will probably have to buy one more Social Aid Office... And it comes to almost the same thing, as I will spend money on another expensive thing... (expect to see some savvy comment on this... :) Thanks...)

As I'm not moving on a big pace with my first city, I do card transfers to my second one almost every day... As it is smaller, it is easier to manage citizens and employ them... The base income is a bit bigger than a week ago, but it is the same because of higher taxes... I have finally got some numbers behind the Popularity emoji... :)
The population went up for over 50 citizens and Education and Creativity went up a bit also... The city is currently at the 1155th place in rankings and maybe it will be interesting to follow that number in my future reports...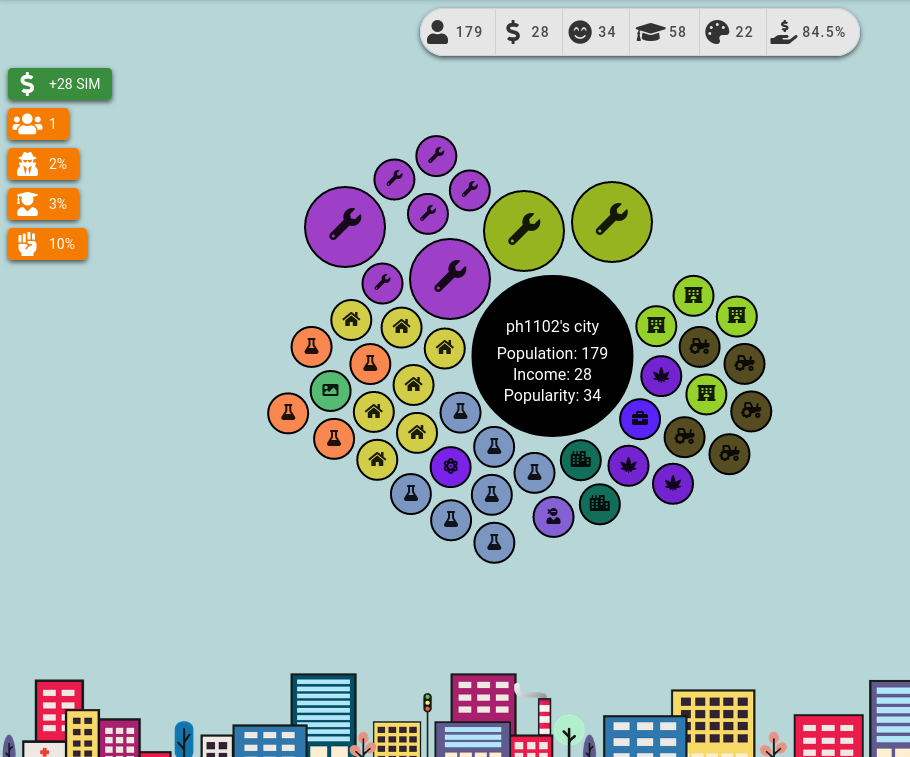 Screenshot from the game

Before I go into the SIM markets, I would like to repeat that these are only my personal views about it and my personal speculations on the price... The first thing that I noticed when I saw the graph is that the price doesn't do bad at all... It is going sideways for over 2 weeks, which is kind of a sign of stability...
On the other side, we have to look at fundamentals when you look at SIM (or any other gaming-related token)... The second thing on the chart is that fall, that we saw at the end of March... If we check news from that period, we will notice that the release date was scheduled for the end of March, and as the day was coming closer, without news, the price was going down...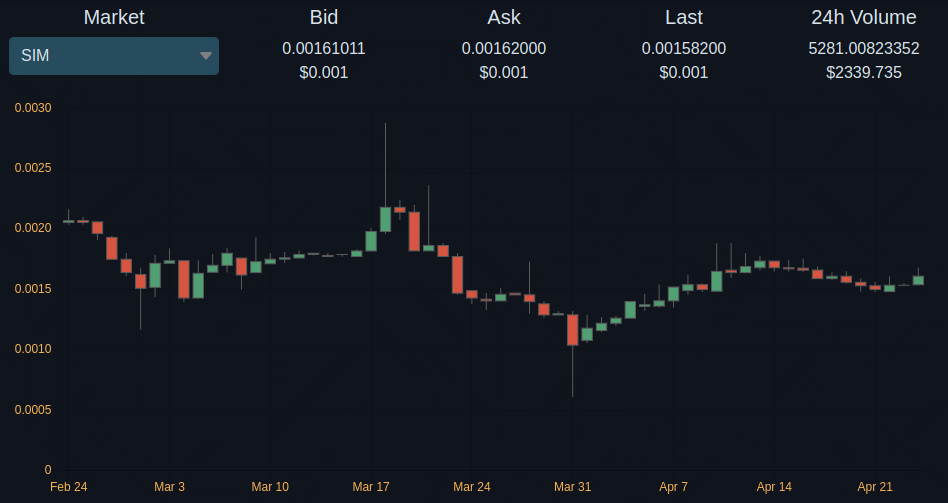 Screenshot Leodex.io
So, we are closer to the "newest" release day of the 3rd edition cards and I really hope that this one will be the real one... If not, I'm afraid that we can see again a similar price drop as we saw in March...
All that I have stated in this post are MY OPINIONS and SPECULATIONS about the game... Please DYOR and give me your opinion in the comment section... I would like to hear what do you think about all this!
Thank you for your valuable time,
~ph~

If you want to support my witness, you can do it by voting for @ph1102.ctp here https://tribaldex.com/witnesses, or just scan the QR code down below...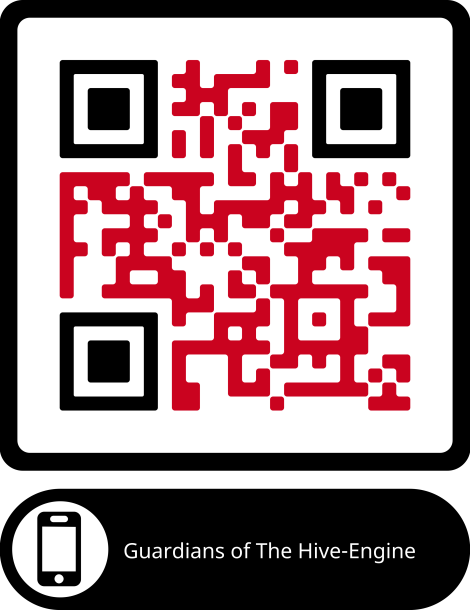 Don't forget to follow, reblog, and browse my Hivepage to stay connected with all the great stuff!
You can also find me on LEO Finance .:. Twitter .:. LBRY

Posted Using LeoFinance Beta
---