LBRY Case Study .:. Crypto Is Dead Mini-Series #2
---
If you follow me on Hive, you have probably noticed that sometimes (when the 3Speak platform has problems) I embed videos from the LBRY video platform... I'm not hiding that at all, as a matter of fact, most of my videos I publish there, too...
As they are usually HIVE related, I promote our platform at LBRY, and I have noticed that some people started to create here thanks to my videos published there...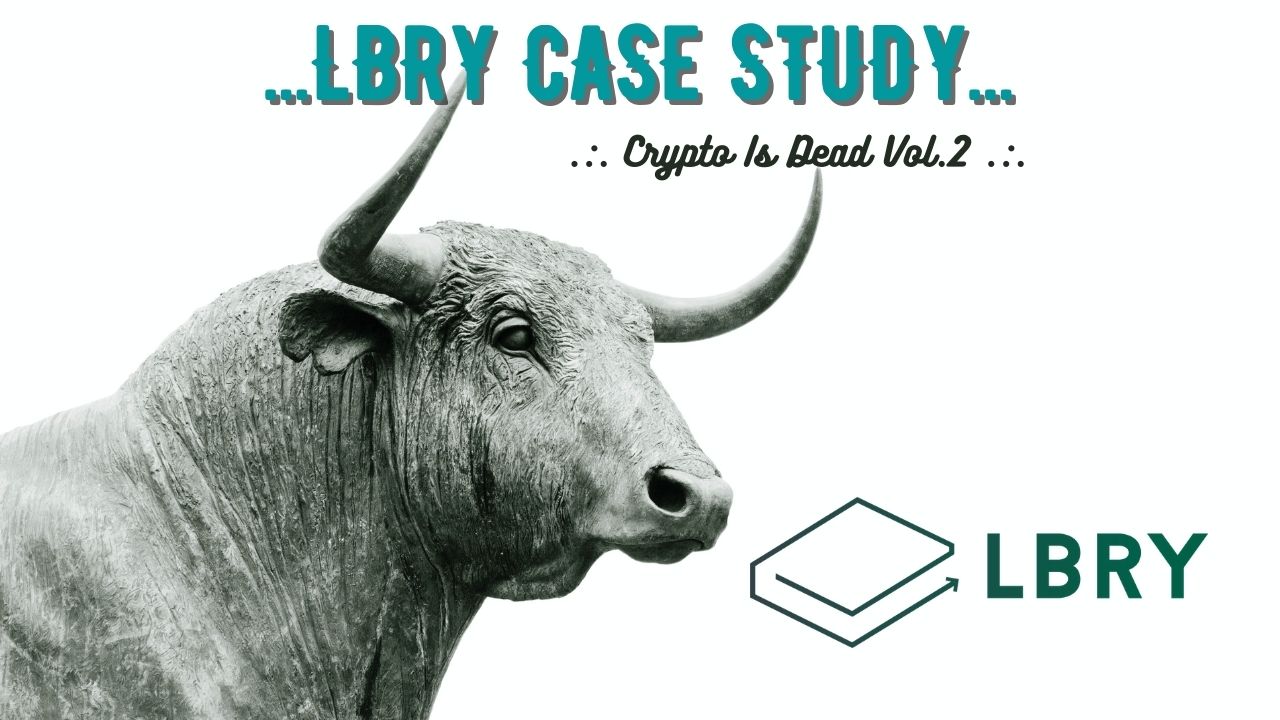 image created in canva.com

So, how to explain what is LBRY?
LBRY is a decentralized blockchain social media platform mainly focused on providing people to publish their video content, but all other content is also welcomed... You can publish a regular post, or an image, or even a game on their platform...
As you are reading this on Hive/LEOFinance, you probably know how this platform works regarding rewarding authors and curators... Well, on LBRY curators aren't rewarded for liking stuff, but content creators are... The current model wasn't like this before, and it is implemented a few months ago...
The main idea was to create a platform where people can tip each other for their content, but there were also automatic rewards that were distributed among authors that staked (supported) some content... As that showed ineffectively as some people would post low-effort content and support with a large stake just because of high returns, they have changed the rewarding system...
Currently, supporting content can help you with your content "visibility", but your rewards depend on more factors like a number of views, a number of likes, re-posting number, etc...

Problems, Growth, Support, Community
I have to say a few things about these things... As video content isn't easy to storage, the hosting solution which is used on LBRY is similar to torrents, as data is distributed on more location and members can support it by leaving their LBRY apps opened for seeding... As for that, LBRY has some problems with lawmakers in certain countries and will probably have more in the future, but things are getting solved and moving forward...
Like Hive, I think that growth is imminent for #decentralized social media platform, and LBRY showed the potential when YT banned some crypto channel in December 2019, when the LBRY platform got a huge amount of users and publicity... With all censorship that is happening on centralized platforms, Hive and LBRY have a bright future...
I can't say enough about support, and FAQ in general, for LBRY... I had a great experience with both when I had some problems at the beginning a year ago... Also, the community is growing every day, and you can find them on Discord.

Let's Talk About LBRY Price
As I said before, LBRY has some interesting history because of its comparison with some traditional, centralized social media video platforms... So, every time YouTube does some nasty thing like banning people or changing their AUP, or TOS, there are some spikes in the price of LBRY price...
But, if we take a better look at the chart, we can notice that, compared to other cryptocurrencies, LBRY actually is on the uptrend in the last year... It had two big spikes in price at the beginning of the year, and in mid-May, but it didn't make lower lows, which is very important thing...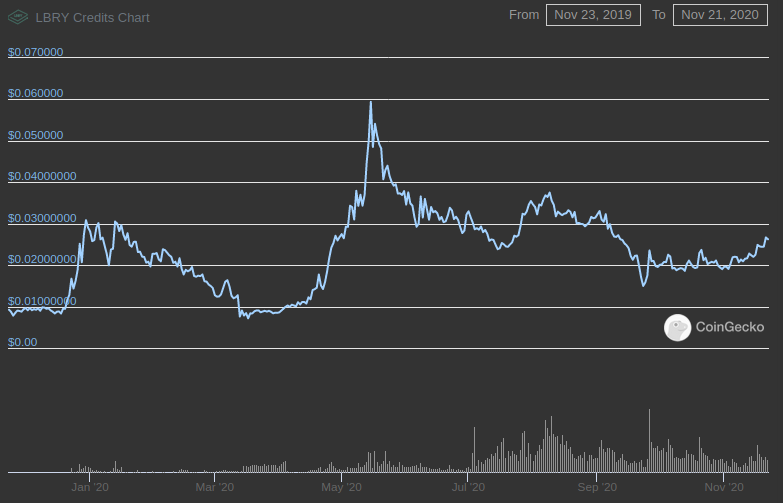 Screenshot from coingecko.com
Also, if you pay more attention to the lower part (under the graph), you will notice that trading volume in the second part of this year is significantly higher than it was in the first half...
Also, in the last 2 months, the coin is doing great and there are a lot of improvements on the front-end, but also in the background, and distribution of rewards to the content creator is better and better...
So, what will bring the future? I can't tell you that, but I will keep my coins staked and HODL them until I see a better price... and it will come...

Don't forget to follow, reblog, and browse my Hivepage to stay connected with all the great stuff!
You can also find me on LEO Finance .:. Twitter .:. LBRY
Posted Using LeoFinance Beta
---