Hive Punks market fee reduced to 5%
---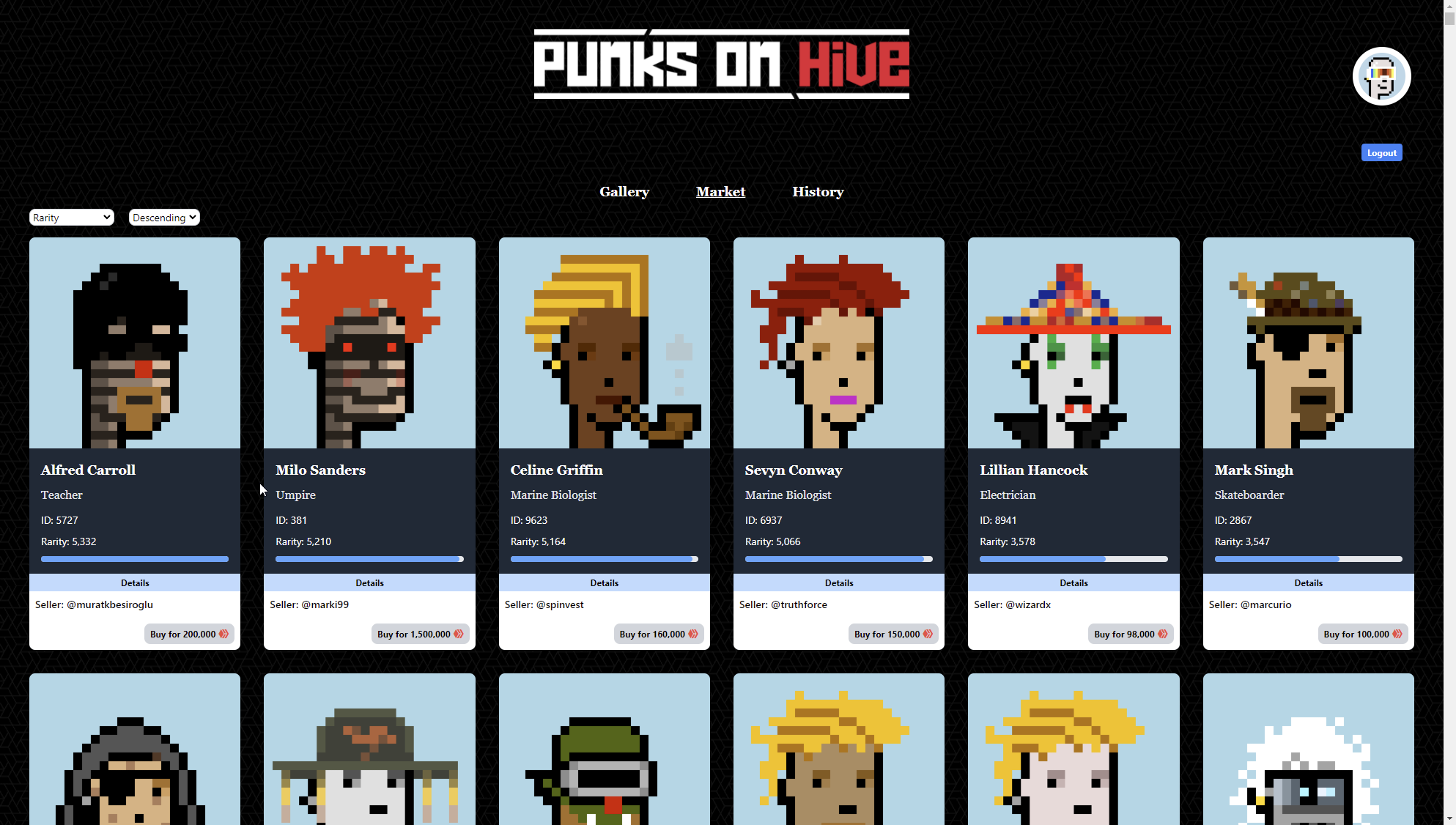 After some consideration, we have reduced market fees from 10% to 5%.
10% has been what we have seen other similar projects use and didn't put a whole lot of thought into it, just went with what we felt was typical.
A handful of users have expressed concerns about the market fee, and suggested we change it to 5%. Out of the thousand or so users, only about 5 have expressed any concerns over the market fee, but it was never our intention to make it "high", just to go with the "norm".
As such, I have reduced them the market fee to 5%. Hopefully this leaves users feel this is a more fair market fee for using the Hive Punks market place safe and securely.
This change is effective already but you will need to remove your Punks from the market to take advantage of this new fee.
There are still a lot of changes coming to Hive Punks in the near future.
Posted Using LeoFinance Beta
---