Over 100 Million Indians in Crypto Space.. Exciting times ahead..
---
If you're in the crypto space then its very important to stay updated with news and updates. I do this almost every day to keep myself updated and its obvious that I can't go through with each and everything but at least I can try to catch as much as I can and trust me this has helped me a lot to learn new things. Reading is very important as it enhances our knowledge and makes us understand what is happening in the world.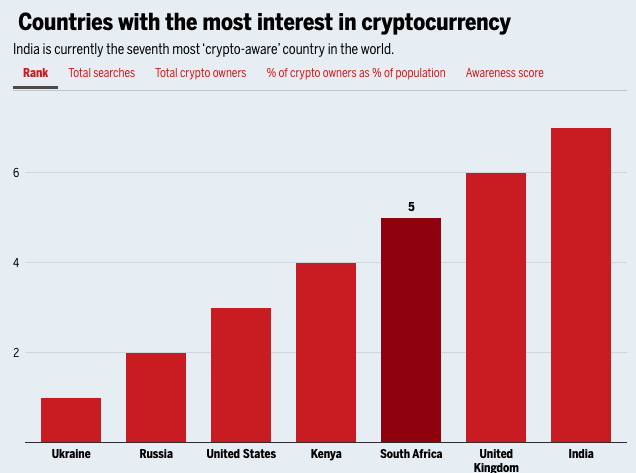 Today while reading I stopped by one of the articles that I found quite interesting and its about the global crypto update. This article says that India is growing in overall crypto holding across the world and now a leader but surprising thing is that until last year were able to hear much negative news that the Indian govt will ban bitcoin and blah blah blah :) So when did this magic happen and how come Indians decide to enter crypto despite not having clear govt guidelines and any regulation in place.
As a percentage of the population, India has the fifth-highest rate of crypto owners at 7.3%. This index is topped by Ukraine at 12.73% of the population, followed by Russia at 11.91%, Kenya at 8.52%, and the US at 8.31%.
I think that now the Indian crypto community is mature enough and they know that no govt can ban crypto and bitcoin because this is decentralized however they can only control support but now when we see the massive amount of action towards crypto positivity then its surely a difficult move for the government to ban it because it can affect the govt economically and politically as well. There are many decentralized exchanges and even centralized exchanges that have provided peer-to-peer options so if govt withdraws support which is unlikely to happen then also people would have various ways to be part o crypto and this is a solid reason for the community.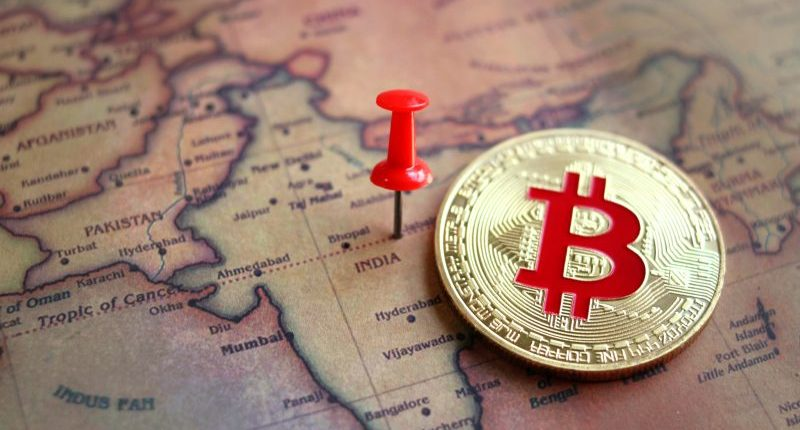 As of now, there are over 100 million crypto holders in India and this is a very big number. India is a bigger market for many segments including technology and mobile etc but seems like things are turning great in crypto too like we can see the massive growth altogether.
It will not be a surprise that we can get this number multi-folded in the next few years because now the growth rate is too fast and the last few years have done pretty well. We talk about mass adoption and I think that this is the right move towards it because more people are coming to the crypto space and this will bring more demand for crypto along with it. Things are linked with higher demand so if it will grow then innovation will also be there and we can much more happening in the crypto world.
Thank you so much
Stay Safe
Posted Using LeoFinance Beta
---