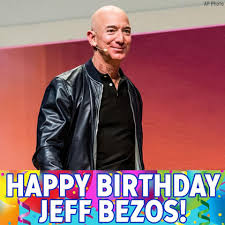 Yesterday, Jeff Bezos, the richest man in the world, turned 56. It's been one hell of a ride for Jeff over the last 50+ years, but the ride won't be over until he's sightseeing the world from space in one of his Blue Origin rockets.
In the meantime, let me take you on a ride that looks at Jeff's life thus far. Jeff was born to a teenage mom and some could say the odds were against him even before he was born. But as a toddler, he would take apart his crib with a screwdriver because he wanted to sleep in a real bed. This was when the odds started turning in Jeff's favor.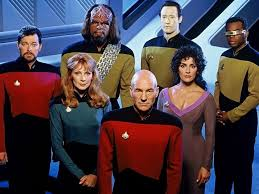 Jeff loved Star Trek as a kid and from that moment on, he wanted to be a space entrepreneur. Jeff attended Princeton University and majored in computer science. After he graduated and several years in the work force, he found himself on Wall Street working for a hedge fund and eventually became a senior vice president at the hedge fund after only four years.
But the growth of the internet at the time, compelled Jeff to move to Seattle with his wife, MacKenzie and start an interent company. Jeff settled on the name Amazon and in the first month of its launch, Amazon sold books to people in all 50 states and in 45 different countries.
It's been 23 years since Amazon's IPO in 1997. Although Amazon remains the company I love to hate, I have to respect what Amazon has accomplished over the last two decades…from online books to becoming the premier online store in the world.
$100 invested in Amazon's IPO would be worth well over $100, 0000 today due to the incredible price increase over the years. And as a result, Jeff Bezos is the richest man in the world with a net worth over $100 billion.
In 1997, Amazon went public on the NASDAQ, its stock was priced at just $18 per share. The IPO raised $54 million for Amazon, giving the company a market value of $438 million. Amazon had just 256 employees at the time.
In 1999, Amazon expands into consumer electronics…sells MP3 players, computer accessories, computer parts and starts completing against Circuit City. Circuit City went bankrupt ten years later.
In 2000, the .com bust…Amazon's stock goes from $91 to $15. Amazon launches Marketplace, allowing third-party sellers on the platform. And this is where the magic starts happening. Today, sellers account for over 40% of all items sold on Amazon.
In 2006 AWS is born. That gave Amazon a head start in the public cloud industry which explains why this one business of Amazon has over 1 MM customers and generates the majority of the operating profits for Amazon.
In 2012, Amazon acquires Kiva Systems for $775 million, a robotics company that creates robots that can move items around warehouses. Today those robots help make one day deliveries possible.

In 2014, Amazon buys the website Twitch for $970 million…what a cheap deal relatively to what Twitch is worth today. Gene Munster, managing director and senior research analyst at Piper Jaffray, said Twitch could be worth anywhere between $5 billion and $20 billion by 2021.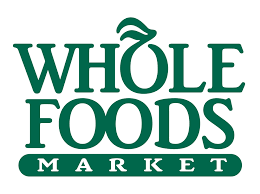 In 2017, Amazon acquires Whole Foods for $13.7 billion.
In 2019, Jeff Bezos announced and his wife, MacKenzie Bezos, announce on Twitter that they are getting a divorce after 25 years of marriage. Jeff kept 75% of the couple's Amazon stock and all of their ownership of The Washington Post and the Blue Origin space company and sole voting authority at Amazon. MacKenzie kept roughly 4% of Amazon, a stake that was worth almost $36 billion at the time.
Amazon is the top internet retailer in the United States, now owning 33 percent of the market, according to market research company Euromonitor International. Analysts estimate that share could increase to 50 percent by 2021.
But Amazon isn't done. Amazon is spending $100s of millions of dollars to decrease the amount of time it takes most orders to arrive at your door step to encourage customers to make more purchases from its e-commerce website. Rather than popping out to the store for some items, shoppers might be content to have them arrive the following day.
Amazon is in the process of building a $1.5 billion airplane hub in Kentucky and is continue to lease more and more airplanes. They also have 100 trucks in their fleet, also ordered about 10s of thousands of vans to deliver packages from their distributions centers directly to your home, known as the last mile.
So as much as it a happy birthday for Jeff, it's also Happy Times for Amazon.
This post is my personal opinion. I'm not a financial advisor, this isn't financial advise. Do your own research before making investment decisions.

---
Posted via Steemleo | A Decentralized Community for Investors