Last post about ethereum we talked about the 270 area as being the next upside target so it isn't much surprise that we would see a pause in price at this level.
Leveled Up, Again!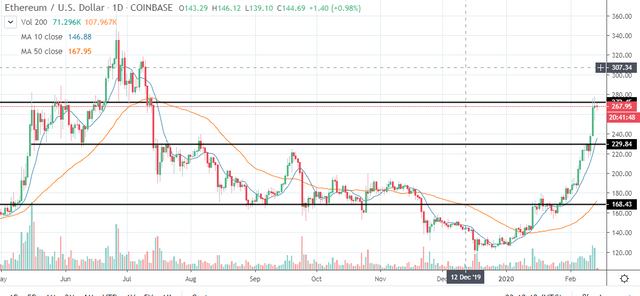 Looking at the chart you can see price blasted through the 230 level and wasted no time hitting the top side of that next range.
Now that price rallied aggressively to the top of the range so consolidation (read: profit taking) is to be expected. Over the last 48 hours price has basically dance around the 270 area.
What Next?
We will either see a pull back which allows for downside to 230 while still remaining bullish or price will just decide to keep on rolling and level up through this level with a close above 270.
The next upside target would be 315 if price was to continue pushing.

Posted via Steemleo