Looking for a Shitcoin? BLOG Token......
---
There is one user on LeoFinance who always likes to fantasise over shitcoins and flog the...... well shit out of them. So I went looking and @trumpman, here is one that is shit but has a relevant name and, who knows, could become something worthwhile.
$BLOG

The BLOG token was released in October last year on Hive-Engine and posts can be rewarded with tokens by using the tag
#blogtoken
. Here are some interesting points regarding the Blog Token:
There are 5.16 million tokens currently circulating and only 460k (9%) are currently staked.


Currently only three accounts hold 70% of the staked tokens and the tag is not widely used.

Payouts occur after only 24 hours so you have to get in quick to upvote a post. Authors receive approximately 75% or rewards and curators 25%.

You can buy the whole sell side on Hive-Engine for 862 HIVE so it is going for an absolute motza at the moment!


There is only one post from the creation account: https://blogtoken.io/blogtoken/@blogtoken/blog-token-social-media-with-rewards that gives no indication of anything other than:
BLOG Token social media with rewards. Rewarding truth content and personal posting. You can also earn BLOG per daily by staking.
With the information from this one post I have invested a significantly large amount of 20 HIVE into this token. After all, I do Blog and a BLOG Token just makes so much sense!!!!
DYOR - although I am not sure what research you can do.
N.B. This post may contain traces of sarcasm.
Thanks for reading.
---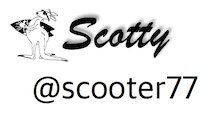 Posted Using LeoFinance Beta
---