Is it wrong to earn on valuable content?
In an earlier post, I looked at the experience of content being the indicator and driver of value, where the consumer was able to get benefit across various value streams, for example, monetary, practical or sentimental - possibly all three (or more) in combination. @abh12345 was the catalyst for the article and then added more to the conversation through comments about what valuable content is and how he feels over-rewarded so doesn't post often. While there is merit to this, I have a potentially slightly different perspective that deserves a little exploration, so here we are today.
I think part of the issue for me is that I try to look at my/a post without taking the author into consideration. And if I do that with my stuff, whilst taking the pending payouts into consideration, I think they are over-rewarded, and that puts me off doing anything the following day to repay, or not take out more than I think I should get.
@abh12345
comment source
Is it over-rewarded?
Firstly, I think that the idea of "over-rewarded" is a difficult concept to approach, as it can't be done on a post by post basis as that doesn't take into consideration network and value based on past performance, and it can't be done based on a static amount, as that doesn't take into consideration the post itself, but more importantly - there is essentially no way to know how valuable a post or a network of relationships is now, a week from now, or 5 years from now. Not only this, no one knows for sure what adds value and what does not on the short- to long-term timeline.
The other issue that I think those who are little Hive wrinklier than others might suffer from is that we remember highs and lows, bidbots and massive voting circles and self-voting - when the rewards were split 75/25 between author and curator. Now that it is 50/50, the amount an author gets is less, so the bar (whatever that might be) for over-rewarded comes down.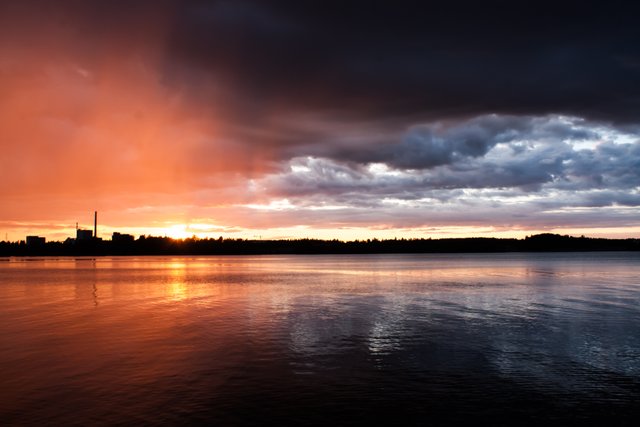 I am glossing over this area because that is not quite what I want to explore here today, it is more my answer to the above comment.
Consider that the rewards that you get on your post are from people who are supporting where value and engagement happens, they are essentially supporting the ecosystem using your content as a proxy. I see accounts like yours much like community nodes, gathering points of value and engaged users looking to improve their experience. In many ways, you not posting might have a detrimental effect on the community.
Value is attractive
As I said, "No content is valuable until it adds value to our experience" but this doesn't mean it can't attract value. To illustrate this, in the past (and perhaps today) there were people literally posting "." and then rewarding themselves handsomely for it and even attracting external votes under the approach that, a post is a placeholder for votes and therefore the content doesn't matter. They are correct, a post is a placeholder for votes, but that doesn't mean its contents don't matter.
The contents of a post matter because they affect experience of the audience in many ways, internally and externally. A highly paid post of "." doesn't likely inspire an external investor to consider this a an investment vehicle for a social community and it definitely doesn't bring value or improve the experience of internal users, it detracts. In general, we can accept rewards on posts that have some effort put into them and generate some decent level of positive interaction, but we are far more critical of low-effort, low-engagement, highly-rewarded content - because, it affects our experience negatively. I use "positive" as value-adding to the community by the way, not lack of criticism or negative feelings, for those who might think I mean cheer-leading.
The same rewarded value on a post with effort put in and engagement is acceptable because either it directly affects our experience positively as engaging and interesting for us or, we can see how other people are or could have their experience positively affected by it. This means that there is value in the post beyond it being a mere placeholder for votes to settle to extract rewards from the pool, as it can directly affect experience. The contents of the post could do things such as, help users better understand a system or a process and develop their approach to improving their experience, it could get them thinking and generate more content, it can connect people through the comments, be shared out externally, help someone feel better about their life, introduce them to a new concept or an investment opportunity, give them something good to read on any given day, influence a power up... it can improve the experience of individuals to strengthen the community, which further improves the experience of individuals.
Compounding the effects of value with trust
Good content has a compounding effect that is compounded at a greater rate the better the network development and relationships involved are. Because compounding effects are difficult to gauge at the best of times, let alone in a dynamic community like Hive, we generally oversimplify the value down to post "quality" and "reward" on given post - and then skip what we can't observe easily, which is a lot. And this is where it gets more contentious and the waters are muddied.
The way it affects will depend on the contents of the post, as well as the relationship that the audience has on various aspects around the post. While Asher might "try not to consider the author" in regards to the value of the post, unfortunately it is impossible once a relationship has been formed, as it will put in bias. Not only that, in regards to affecting the experience of the audience (better or worse), the author's "reputation" (not the number) is a key influencer - there is a trust component and this is the internet and crypto, earning the trust of an audience is no easy feat.
Track-record, engagement ability, content delivery, usefulness of information, level of interaction, behavior and many other attributes that lead toward build trust around content and author have to be performed consistency to develop that trust. The more these type of things happens, the better the relationships build and a gravity starts to form that attracts more into the experience surrounding the content. While an individual post can get highly rewarded, this consistent mass of interaction around an account such as @abh12345, is indicative of the relationships he has developed by being trusted in the community - not only for his data-driven content, but for him as a person, him as Asher the human.
Affecting experience and behavior
What an account like @abh12345 has managed by demonstrating many positive community-driven behaviors consistently over time, is build a meeting point, like a cafe, where many people collect and interact, meet friends and strangers, learn, ask questions, connect, support each other and improve their experience. This is what I call a "community node" where the transactions created are social in form and directly affect the experience of individuals and they way they behave on the platform. In my experience, the greatest driver of positive change in behavior is leading by example.
This doesn't sound contentious so far, until we start to look into the financial aspects of it, the rewards, and things like autovoters. A lot of people don't like "blind" autovoters (including some who get them) but I (I do get some) have a different take on it, at least partially. Autovoters are blind to post contents, but aren't actually blind, as they are set by a human. What this means is that a human will have to at some point evaluate and chose where they are going to set their votes, whether their approach is to maximize their curation, minimize their needed effort, try to improve the experience of users or increase the value of Hive.
Community sensitive autovotes
It is probably quite difficult for the largest stakeholders to effectively distribute their stake widely, as each vote can be so large that they have to split it. When a person has a vote of 50 dollars, splitting it into 20 dollar blocks would require reading 25 posts a day that they would consider "being worth" the reward personally - how many do you read? So, they might set autos or delegate to curation trails.
How they set their autos as a large investor is likely to be in a somewhat healthier way as they know that what they vote on will gain visibility and therefore, attract attention - positive and negative. With the free downvotes, negative attention will cost them curation returns, but also as an investor, supporting crap doesn't support their investment. But, they likely do not have the personal bandwidth to read a large number of posts daily, but also do not want to miss out on returns or perhaps more importantly for them, their voice in the organization of content that they believe is value-adding to the community and therefore, their investment.
Discovering community value
The challenge is finding accounts that "qualify" for autos, but this isn't very hard as long as you are paying some attention to the social transactions and the behaviors surrounding the "popular" community nodes. What I mean by this is that if for example you look at @abh12345 posts (or several other popular community nodes), you will find that not only is the engagement high, it is also relatively good where people put effort into the discussion and there is very little spam. Any new user who chances upon this kind of content will get a very good lesson in positive community engagement beyond the contents of the post itself. Not only this, the types of accounts engaging are also often smaller community accounts also who exhibit a lot of positive behaviors - they are the most engaged accounts on the platform and "funnily enough", often the ones who are also investing and growing.
This gives someone looking to set an auto a target that will earn them some curation on content that will be considered suitable by the community because it is decent quality and engaging in ways that are positive for the platform - and their investment into Hive. They can predict this based on the track-record of the account, because those that "can't be trusted" do not get consistent daily engagement in meaningful or positive ways. From this perspective, autovotes are akin to patrons of the arts, people who supported artists so that they could produce and add value to the community in some way - the return the patron gets is not only in curation rewards, it is also in being able to support an account to grow that consistently delivers value to the audience in ways that positively affect their experience.
Is Proof-of-Brain dead?
As said, this is where there might be more of a split in agreement as "value-adding" is very difficult to gauge in a dynamic environment, but this is actually a slice of Proof-of-Brain at work, where a patron is using the "wisdom of the crowd" as an oracle to tell them where community value lays. For me, I have been consistently getting autos for some time and as I have written about several times earlier, I make sure that I put my best foot forward in each post, even though each post might not be gold. The reason is that if one of those autos does drop by to see what I am up to (many of my autos also comment from time to time as well), they will find something worthy of their stake, something they can say is at the very least, acceptably value-adding. Of course, there is leeway here too as I write in a range of genres and topics.
Developing community nodes
I have a fair amount of experience on this platform from various perspectives and for years have been espousing the concept of community nodes for example in this one from 2017, "building community nodes" which might be worth a read. These gathering points are vital for the health of the platform as meeting points for all kinds of users and the dissemination of all kinds of information, as well as being able to effectively improve experience through the genuine interaction and a lead by example approach. It is because of this that I feel that these account not posting is far more costly to the platform than the amounts that they might take on a post, even if from time to time ta particular post isn't their best - everyone has off-days - and the off days are often value adding anyway, as the audience interaction will arrive to add weight to the content.
Attentive in an attention economy
I did say, there might be a lot of disagreement with some aspects of this post, but I think that the compounding effects of content, author and the relationships formed have to be taken into consideration heavily before judging whether a post is over-rewarded or not, including by the author themselves. When it comes to building a strong community, pillars of some kind are generally needed to support the increasing height and on Hive, some of these pillars are contributors that provide a space for social connections of various kinds.
The other thing to consider is that while a particular pillar might get rewarded, one also has to look at what kinds of value streams are swirling around it, what kinds of relationships are forming and what knock-on affects they are having on the rest of the community. Often, it is new initiatives, new communities and new community nodes forming. In time, these spread wider to support a continually growing userbase of diverse content and background.
So, while autovotes and highly-rewarded posts can generate a lot of disagreement and conversation around what is valuable, the value the account generates itself has to be factored into the calculations. This is more difficult to do, but quite easy to observe if paying attention. This is an attention economy, are you being attentive?
See you at one of the community bars.
Taraz
[ Gen1: Hive ]
Posted Using LeoFinance