You know I have been busy when my voting power is nearing a hundred percent - I caught it just in time I think. I can't remember the last time my voting power was full and lately I have been seeing it in the mid-nineties. I go through stages though and sometimes I will keep it around 80, sometimes at 60 - but that is rare. I don't worry about maximizing curation (I vote on most comments I get which is "costly" because of the curve), but i do like earning the curation I get.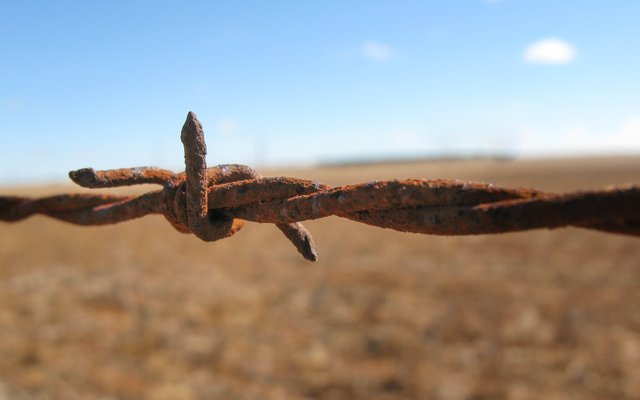 A lot of people will vote blindly to earn and I do this a little with a couple autos I have set (I generally read these posts), but I prefer to read and vote, which is why I vote on comments - as I read and reply to pretty much each I receive - unless very, very busy. I believe that if someone takes the time to comment, I should take the time to reply and often, I spend more time replying than it takes me to write the posts. I also think that part of having stake is encouraging interaction and I reckon it is pretty cool that a person can earn a few cents for leaving a comment on something they like or find interesting - it is a far better deal than commenting on YouTube videos.
Talking of coincidence...
A second ago I got notified of getting 35,000 replies on my posts and the post I did last night, where I was notified of posting 4000 articles to the blockchain.

This means that I am averaging 8.75 replies to my posts since my start here, which doesn't sound like much. However, considering that it includes the ramp-up to build my presence and for the last two years since Resource Credits, most of the spam is gone, that is pretty good. I wonder how much HIVE I have distributed through comments over the years. I would estimate it is in the several thousands. I remember having a 12 dollar vote for a brief moment at the highs and putting 1-2 dollars on comments regularly - I miss those days...
My commenting and engagement have been down a fair bit I think the last few days especially, as I have literally been in the garden 12 hours of the day trying to keep schedules for the week. I got all the basement windows painted today, which took a lot of time considering how crappy they look due to their condition, but hopefully they will blend in to the wall once that is painted on Thursday. We will change them later, but it is very expensive so they will have to wait until Bitcoin hits a million dollars...
Note to self: Buy some Bitcoin...
But, the house must be looking pretty good already considering where it was 4 long months ago and from the evidence I received an hour ago. A neighbor from a couple houses down I haven't seen before, wandered into the yard as I was watering the hopefully soon to be grass and introduced herself and commented on what a transformation it has become. Because of the overly-high hedge that was removed last week, most people couldn't see any change at all, but now it is exposed to the road and sits on the corner with fresh paint and clear views.
This might not sound like a big deal in most places in the world, but in Finland and definitely in my experience, this kind of behavior is not the cultural norm. Finns are generally socially passive, they avoid strangers and very rarely compliment or even admit that something might be good. I would suspect that it is very strange for someone to walk onto another's property and even stranger if the person standing in the front yard is pretty obviously "not from around here" looking. @markkujantunen and @eveuncovered can probably attest to this at a general level. There are always exceptions as Markku is talkative and Eve well, most Finns get naked at the drop of a hat due to the sauna culture - but most don't photograph themselves while naked ;D
It is an interesting thing to consider in regards to incentivized social media that pays, as user experience is going to be affected by their social abilities as well as cultural norms. I don't agree with the general statements and excuses about introvert and extrovert as it is pretty easy to overcome for someone willing to learn, but there are other differences that matter, including personality, humor and skill at attracting and holding attention.
What I like about Hive though is the ecosystem has multiple paths of entry and participation, which means that someone who for example isn't suited or interested in blogging, can play games or perhaps even just buy some HIVE and happily curate. Sure there are 2 billion people on Facebook, but how many of them are actively using it as a way to get their information out effectively, and how many are mostly just scrolling through their feeds liking and commenting? Same for Twitter and YouTube, Instagram and probably TikTok (I have never seen it - but I have heard of it).
I think there will come a time in the future where the majority of Hive users are consumers only and we can kind of see this already with the voting behaviors of many accounts, where even the smallest accounts will set up autos, even if they haven't been active in any other way for months or years. While they are looking to earn something through curation, they are also kind of like consumers, as they add consumption transactions and also, draw on the pool with their stake, creating a higher rate of competition for Hive. Sure, it would be far better to have active and engaged users who find the ecosystem compelling enough that they want to be here participating daily, but it'll happen.
Perhaps Hive is a little like my house when it was behind the hedge. Because it is out of sight, passersby don't see all that is happening around the ecosystem at this time, but when the hedge comes down and it becomes visible, people will change their behavior to be a part of it in some way, like the neighbor tonight. Who knows what the driver will be that cuts the hedge away, but with a bull market and a lot of applications and games in development, I consider it worth hedging bets upon.
Taraz
[ Gen1: Hive ]
Posted Using LeoFinance