A discussion yesterday brought Resource Credits (RCs) into the conversation in regard to engagement. If you are unaware, Resource Credits are a token that is spent (and recharges over 5 days) to provide bandwidth to use the chain and the amount of resources one has is dependent on how much Hive Power one holds. The important thing to know is, resource credits have no draw on the pool, which means that they have no direct earning potential, minimizing many avenues of abuse. However, RCs do allow for transactions to be made.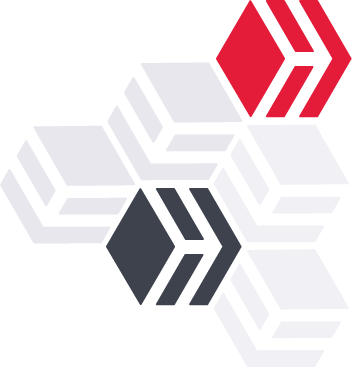 For example, an account of mine that has 5.3 HP can make:
6 comments
95 votes
37 transfers
This is over the space of 5 days, meaning that an account with so little Resource Credits can comment about once a day. This was brought in back toward the end of 2018 in hardfork 20 (if I remember correctly) and as soon as it was, spam on the chain immediately dropped by 80%. While there are lots of arguments around right and wrong in resource credits and engagement, not many people really enjoy the spam either and there were accounts that were literally posting a spam comment every 20 seconds or so - this is also why the "drop off" in comment transactions isn't a very good indicator as well.
However, 1 comment a day isn't really going to get someone very far into the community.
But, Resource Credits (at some point) will be delegatable through a pool system, which means that they can be "freely" given to accounts without risking Hive pool abuse and, can also be undelegated if needs be by the delegating account. Since delegating Resource Credits doesn't change delegating account vote values, it is essentially a "no-risk" venture to provide accounts with credits and provide them far more bandwidth to interact with. From there, it will be through their behavior, (not their vote), they have the opportunity to earn from the community, who can reward their posts or comments.
It is a great feature of Hive that it is possible to earn without any investment, however, I am not completely sure it is the best approach for most people to take. Yes, I understand that not everyone can buy-in, but essentially 20 dollars will buy (currently) about 80 HIVE POWER and all the resource credits a person might need to get going, which is about the same value as 1.5 months of a Netflix subscription - and that "subscription is not only for life, but has the potential in and of itself to go up in value significantly.
80 HIVE is worth 20 dollars today, but how much in two years from now? You can't answer - it might be zero, it might be 10 dollars, it might be 40 dollars - each. 20 dollars in for 800 dollars (@10) in 2 years is a better ROI percentage than most will ever get.
I digress.
My point with this point is that Hive encourages ownership and ownership comes with costs for and risks of ownership. Just because it is possible to earn on content without buying any HIVE at all, it doesn't mean that one should do it that way, unless there really is no other alternative. Starting from "one comment a day" and working toward for example 100 HIVE POWER through earnings alone, is a monumental task that most will fail at - especially now - this isn't 2016 anymore.
Even with Resource Credit delegation, I wouldn't recommend someone who can afford to drop a few dollars on HIVE, to attempt to earn from scratch alone. As said, ownership comes with costs, it takes investment. For starters, what happens if once all new accounts can interact "freely" with the RC delegations, love this place and start to buy? Well, that 20 dollars no longer buys 80 HIVE POWER, it might buy 60, or 40, or 10...
What I think people need to remember when buying HIVE POWER is that it is for life until one sells (or loses keys) it. It is a subscription into the community that will continue on for as long as the community survives and it will have ssome draw on the pool for life also. And as I said, Hive encourages ownership of experience and therefore, encourages investment into experience.
I think @Splinterlands is a good example of the contradiction, where people buy cards to play the game - and no one complains. However, once it is suggested that people buy HIVE POWER to "play the game", people are up in arms as if everyone should be able to earn freely, no matter what they bring to the table. This is the legacy of "traditional" social media and the web 2.0 world, where everything is provided for "free" while the true cost is well and above what people would willingly pay if it was all transparent. @therealwolf asked a question yesterday about what one thing you would change about social media and I think, TRANSPARENCY would be right up there on my list.
Now, it is possible to earn with a comment a day, but it would have to be a very well placed and decent comment. To earn significant stake from this point will take dedication. For those who consider themselves investors, haven't bought any HIVE, but are critical of where the earnings go and the price of HIVE, I think they don't really understand investing at all. If they aren't willing to buy into the experience on Hive, why would they expect others similar to themselves to buy in and support the community?
Once Resource Credit delegation becomes a thing, we will have the opportunity to provide all accounts that need an adequate amount to get started interaction with the community. Potentially, it might be a good idea to also identify all low HP accounts that have made a comment on HIVE since the fork, and provide them with some more Resource Credits with an additional comment explaining why, to see if it makes a difference to their continued journey. This might create a growing mass of users who could earn on their interactions, but more importantly, can enjoy interaction on Hive to their hearts content without hitting resource roadblocks, nor having Hive investors worry too much about them abusing a delegation.
If I remember correctly, @howo is working on Resource Credit delegations and they are earmarked for Hardfork 24 (the next) or 25. I am hoping that once there is the potential to give many users "interaction potential" freely, a growing percentage of those users will learn how valuable it is to become a HIVE owner and opt-in and choose to be here as part of the investor mass going forward.
No one is forced to invest into Hive, it doesn't mean you shouldn't, if you can.
Taraz
[ Gen1: Hive ]
Posted Using LeoFinance