As I have pushed for an eternity, Hive is about ownership.
When a company has an open position, they have something very specific in mind and it is a pre-defined role with relatively known skill set demands, prerequisite training and job tasks. Very few openings are "do what you want and we will pay you for it" kinds of gigs. The reason is that a job function is designed to work alongside and complement other functions to offer something perceived as valuable to customers, making the job that needs to be done by default, valuable. This means that a person can get paid for adequately fulfilling the defined job responsibilities handed them, without too much thought as to precisely what they should do.
Hive doesn't have employees. It doesn't have defined tasks. It doesn't even have a clear target market. It is all user defined.
This doesn't mean there are no open positions, it is quite the opposite, all positions are open. Effectively, every user who comes onto Hive is self-employed, writes their own job description and sets their own tasks and while there is plenty of, "do what I want and get paid for it", the reality is that one also has to consider what they are offering to their potential customer and whether it is going to be purchased in some way. This is a challenge for many as while they like to get paid for their job, without actually doing a job on Hive, the chance of getting paid is slim.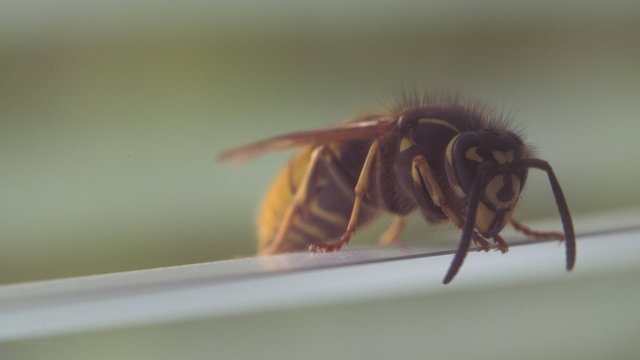 Producing content for example is a job and actually one I get paid for in the real world too to some degree, but what I get paid for is content that is either customer specific (customer pays for specific content) or, customer generic (company pays for content and sells it to customers). Much of what I create I actually also use in training sessions, which gets charged by the company also - but I earn a salary. While I earn, the company makes more money off my work by offering me a narrow function and stability - I don't have to do the accounting or chase customers, I don't have to code the software or create marketing material - I do my job, I get paid.
It is quite different in my own business, because as a one-person company, I have to perform all functions myself, except for the accounting which I outsource to an accountant, which is expensive, but necessary. This is not only difficult, it is very time consuming to be trainer, marketing, sales, IT dept and every other required function that needs doing. These are the many roles of a small-time entrepreneur and there is no "go home at the end of the day" as home is work, work is home.
Which one is more rewarding - the one working for someone else, or the one working for myself?
If I could only choose one, I would choose working for myself as while much harder, I have responsibility and ownership of my job. This is something that a lot of people don't understand as employees when management change their job - they are confused on the "their job" part. An employee role position is owned by the company, not the employee. When people say "my job" as an employee, what they actually should say is, "the set of tasks I am hired to perform". No one owns their set of tasks, unless they also own the company that owns the role.
This is what is so attractive for me on Hive and also likely what is such a challenge for so many on Hive. People intuitively know that when they have a job, performing the job tasks is required to get paid and if the job doesn't get done, the pay will stop. However, since there are no clearly defined job tasks, nor are there any managers or employers, people can choose for themselves and many do not seem to recognize that just like the company who offers narrow skilled jobs, they have to offer perceived value to the market.
This is a massive challenge for most users as very few people have a clear idea of what is valuable at all and therefore a user has to "pick a lane" that they think will provide a valuable function, with most picking what they are good at or enjoy. This is much like flicking through the job advertisements and circling possibilities that match skill set or interests - but it isn't like that at all. Those job openings are narrow set and generally part of a larger collection of functions that support each other and there are zero jobs for entrepreneurs in general that say,
"We are looking for entrepreneurs - all you need is an idea, some skills, some money, can register a business, willingness to work for free, the potential to work very long hours and do all tasks required - then pay yourself"
Those jobs very much exist but by their very definition, do not get advertised as jobs because - it is ownership.
Do you see what I am getting at here, do you understand why the "mentoring" will likely fail, why most people will struggle and very few will do what it takes? It isn't easy being an owner of personal experience because, there is no one to tell you what to do each morning, you have to be, self-directed, something that many can struggle with, even though they have some kind of skillset that is valuable.
Having a narrow skill is potentially lucrative if it can fit into a use case that has support around it. For example, the company I do a job for has hundreds of coders, but without all of the other company functions, most of them would be unemployed and have little hope of earning on their skill alone. It is the collection of skills that is valuable to the customer and why the company who gathers and manages those skills well can earn handsomely. As individuals, not so much.
However on Hive, there is the potential for all kinds of businesses possible that generate a massive amount of value, but most of the large cases are going to require collaboration, the building of that collective of complementary skills. This is a challenge in a decentralized environment as while there are plenty of tasks to perform, not all of them are going to come with a pay check, and people want to get paid.
What it kind of looks like is a team of 6 year olds playing football and they all chase the ball wherever it goes. A professional team however, has forwards who score and defenders and a goalie who will never (rarely) score a goal. Without the defenders, the team loses continually and those glamour forwards don't get paid.
It is the same in a business and an entrepreneur for example, doesn't get paid for every function performed, but if they remain undone, they will not have the paying functions to perform at all.
It's a shit job, but someone's gotta do it...
If you are a small entrepreneur, that "someone" is likely you. And I think that this is what I am trying to get at when it comes to being a part of Hive as an owner, not all things that need to be done are fun and there is very little direct incentive to actually do much of what is required. The Hive Development Fund helps with this, but at the end of the day, we are all (staked) owners and have to take some responsibility for the environment we all operate within.
There are many levels that each of us can add value, but we each have to opt-in to the ownership model or, try to be an employee. The problem with the employee path is what I mentioned above, there are no employers. You might attract some voted for some time, you might get a delegation or two or win a prize - but eventually we must all accept that we are each self-employed with our own incentives and wants and the direction we take is up to us.
While there are always open positions available, Hive is not a traditional company model, so having the mindset of an employee is unlikely to work out that well, at least at the foundation level. In time and perhaps even now though, job offers will be advertised and people can leverage their own narrow skillset to bring value to a collection of the skills of others at an upper layer,
But ownership is the prevailing force and the strength of the foundation.
Taraz
[ Gen1: Hive ]
Posted Using LeoFinance