Utility is an important factor for a currency and it is often cited as something that is lacking on Hive, but I kind of disagree, all though more use cases are needed. However as I explained briefly to someone in a comment, I see HIVE as having utility on Hive, as at least for me, it improves the experience.
A utility token is described as having utility when it represents access to a product or service, for example a special deal on a new release product if buying it with the token. As I see it, HIVE has utility on-chain as it gives access to features of the blockchain at a rate equivalent to what is staked. On top of this, I see the gamification usecase of HIVE to curate, earn, affect comment order and social experience as utility also - in the same way that a person can use the utility of a fiat currency to upgrade their character attributes in a game.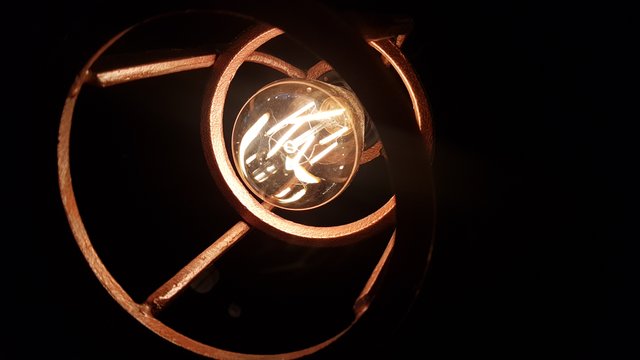 I visualize HIVE POWER (HP) like electricity in the wiring and what it powers is going to depend on what "appliance" the user switches on. At one point I can use the electricity to support a post I enjoy, at another provide some income to a charity and in another, delegate it out for earnings. This is usage and for an investor that believes that gamification is going to help increase the value of holdings by increasing demand on applications, this is an applicable usecase. For example, some use the token to extract value from the pool, some use it to add value to the community - different paths for sure, both possible uses of HP.
Remember this?
If you live in Baltic and fan of cryptocurrency, CopPay has got you covered. You will now be able to pay for Samsung products using Bitcoin, Ethereum, Litecoin, Ripple, Dash, Nem, and Steem.
source
I wonder how many used the service in store?
What I think is pretty cool with HIVE utility is that it gives an experience of usage with the ability to affect the outcomes of token price, while "waiting" for token price to increase. Well, there is no reason to actually wait with HIVE as it can be used actively, whereas the most active it seems to get with most other tokens is trading on the markets or potentially gambling it away.
The conversation brought this to mind and anyone who has played the game Monopoly will recognize the image and I think this nicely demonstrates the potential of HIVE POWER.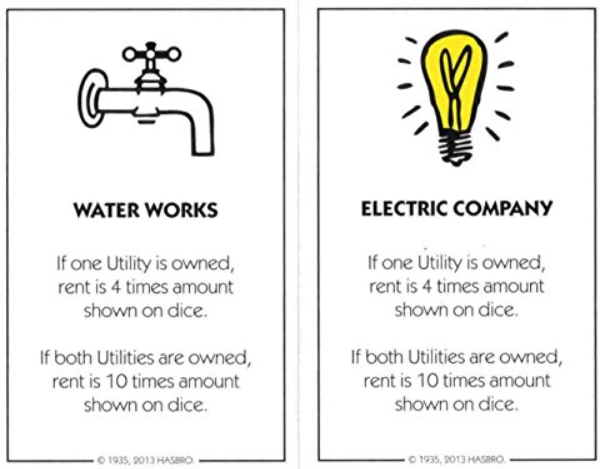 If one utility is owned, a 4x multiplier is applied as the gain, if 2 are owned, a 10x multiplier is applied. This is a compounding effect and it is not a straight line, meaning that as HIVE does build up a variety of use cases, they each add value to the core owners - us, the staked users at an increasing rate. The more the better and it will be interesting to see where people apply their HIVE. I have a feeling that a lot of people will use it on platform, much like they do now - at least for a while.
The ability to use the token online to affect the outcome of the token value directly is attractive, as is the social usage of it, the ability to use the token to be part of a community. While this brings up various forms of conflict such as abuse, it does make it far more interesting than for example, Bitcoin, which has value and will likely grow in value, but it is a very passive investment. Buy it, stick it in a wallet, wait - no drama.
Social coins are bound to have drama because they are social in nature and more transparent on the surface layer. You can look into my wallet and see my stake, you can see my upvote value, you can see what I get paid on a post, you can see my curation returns, you can see my transfers in and out - you can see the history of my entire account and, this creates drama - with jealousy being one avenue.
Are you jealous of how much Bitcoin I have or its worth?
If you are, why and how - as you have zero visibility on whether I have any at all or, if I am a Bitcoin whale who prefers to hold than spend it on house renovations.
Transparency is one of the reasons so many people struggle to come to terms with Hive interactions and outcomes, because they can see what goes on and, they think the game is rigged against them and buy into other tokens. However, they have zero visibility on what actually happens with most of those tokens and no clear view of things like wash trading in the marketplace - even the various projects that are doing relatively well in price are poorly communicated with a mass of conflicting information that is gathered socially. Most of the speculation is on hearsay and expectation, not the performance of utility. I would suspect that when it comes to actual use case of any kind, HIVE would be amongst the most applied coins and potentially the most applied without actually counting the buying and selling on markets.
Daily, thousands of people use their HIVE POWER to affect their experience in some way, to reward an author, to claim an account or to invest into a potential future application, as we do either directly or through voting through the Hive Development Fund. Not only this, it is being done by normal people from all over the world who are often non-technical and have no prior investing or trading experience - many of whom have never had the opportunity to invest before.
Is being a learning tool a legitimate usecase for HIVE?
This is more than just reading an article or two on investing, it is being able to play with real values in very real ways in a dynamic and competitive environment with others doing similar. Yes, this is gamification, but so is school - and how you perform can affect your future opportunity. It is little different than in pretty much any environment or in any community, the difference being is that there is a lot of transparency as well as support available.
Think about your Bitcoin holdings (if you have them) and how willing the Bitcoin community is to help you earn more Bitcoin for free.
"Oh, you don't have much Bitcoin - here, I will send you some of mine!"
No one expects the Bitcoin whales to distribute their value to those who have less. There is a difference between the way Bitcoin and HIVE operate and while not everyone is happy with how it plays out, Bitcoin is far more a solitary game of risk for profit than HIVE, which is more a collective game of value generation. It doesn't mean that is all there is though and there are many pathways to earn and add value, but due to the social aspects of it that are integrated into the economics model, it is dynamic, complicated and messy - much like life itself.
For me and at least for now, the utility of HIVE is the ability to affect my experience on Hive the platform in a host of ways and I am not the only one who has bought into this path.
According to ICOdata, initial coin offerings raised over $7 billion in 2018. These funds went to over 1,100 individual ICOs, most of which were utility tokens.
source
How many of those 1100 utility tokens have any utility at all?
At some point it is possible that there are simultaneously hundreds or thousands of use cases for HIVE and HIVE POWER, with each having a compounding affect on demand and the community in general. While we "wait" for the future, we might as well play with what we have available now.
Taraz
[ Gen1: Hive ]
Posted Using LeoFinance