I go between thinking hardly any content adds value, to almost all content adds value in some way, but the former usually wins out in my mind.
@abh12345
This was a quote I stole from Asher on value as it is something that often comes up in a myriad ways on Hive. the reason value is such a focal point is that value tracking is at the core of the blockchain and therefore must be considered in any evaluation of activity and this evaluative process happens from all kinds of perspectives, which means there are many kinds of values being brought into the conversation.
I think that a good place to start when talking investigating value is to firstly think about what has value to us as individuals in our daily life. For example, things can have monetary value, practical value or sentimental value and could perhaps have all three combined to become a collection of values held in the one item. Maybe an heirloom watch could serve as an illustration of carrying all three of these particular values rolled into one, but then we might also have to think about the hierarchy of those values.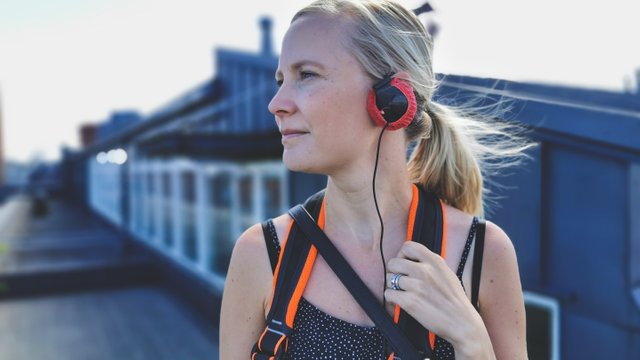 In regards to the watch, which value has more importance will likely depend on the owner of it and their needs at any given time. in daily usage, the practical value it brings takes precedence, but if for example the person really, really needed money, the monetary value gets considered, but whether it is sold or not will depends on whether the need is strong enough to weaken the sentimental value enough to allow for its sale.
This same collection of values could be applied to HIVE tokens as well, where some people will sell no matter the price, some people will hold no matter the price. The differentiator might be need or sentiment, but there is a difference in what people value the token at personally day by day and under various circumstances. The price of the token on the markets might actually be quite irrelevant for a lot of users, as the need for the value today at whatever it is worth, is worth more to them than speculating on what it might be worth tomorrow.
But Asher was talking about the value of content and perhaps the same things apply, but things get more complex as unlike the watch, some values of the blockchain are often considered public property. For example, How I visualize the inflation pool in regards to content is much like a shared wallet, where everyone (staked) has some percentage claim to suggest where the value is going to be spent and then for seven days, it is in negotiation where other users can add to or take away from the purchase, based on their staked percentage. Because everyone has a different set of preferences and a different weighting of importance, the distribution of value from the pool is contentious.
I have written several posts over the years on what I consider valuable content and in general, I lean toward content that generates discussion as it builds community, or that has practical application to aid things like onboarding, encouraging investment or educating users in various ways to improve their experience and in turn add value to the blockchain and community themselves. From this perspective, the type of content doesn't matter too much, as long as it helps some members of the community improve and strengthen their Hive participation in some way. The content or behavior that tries to weaken participation is value detracting to Hive and perhaps, should be treated as such.
There are many ways to add participation value and looking at the three from the examples above of, monetary, practical and sentimental - we could differentiate content based on them. For example, a post that talks on the potential of HIVE value or participation could trigger the consideration of monetary value, whereas a post looking at the mechanics of @splinterlands could bring in practical values. These two could also be linked of course, as there is overlap, as there often is when considering value streams of individual items. A piece of art in a post however might not have much monetary value and little practical value to the audience, but it can evoke sentimental value and engage a user in a more personal way, depending on their preferences.
However, for each of these three examples, the person posting is probably hoping for some monetary value to some degree also, which means where one stands in regards to the content, is going to affect what is valued. For example, an artist's painting that evokes a reaction in the audience could be sold and while the artist could have very little sentimental value for the work and value the cash more, that same piece could be highly prized by the buyer. The artist has traded their ability to connect with the buyer for cash. Some artists are better at this than others and some are able to build a reputation around themselves that means that the audience is already primed to be moved in some way by the work, as they have developed a preconceived value of the artist. A painting by Leonardo Da Vinci is worth considerably more than a similar work by an unknown artist.
Reputation in this regard matters as while people might like the work or not, the perceived value of it is going to be affected by the potential value of the work itself. This is the core of an attention economy and whether someone can garner attention or not is going to affect the evaluation outcomes of their work. This is why no matter how good an individual piece of content may be, consistent rewards are going to go to those who have consistently developed the relationship between their work and their audience.
So, perhaps if we look at the value of content from what it adds to the audience, we could have some idea about what is value adding in at least a general sense of the word - but the fact of it is that in order to add community value, it has to be consumed by the community and positively affect the community environment. This is a challenge in itself as what is positive in one regard might be negative in another, but the general trend should at least be toward improvement. Luckily in a decentralized community where the sorting algorithms are largely the community itself, it is up to us as to each of us to decide what has value.
While Asher might move back and forth between whether any content is valuable at all, I am firmly in the belief that some content is when it generates a net positive effect on the community. This however doesn't mean that all content will be rewarded for being valuable, as much of it may never be consumed at all, it just creates a content mass. However, for a contributor that is looking to earn, adding value to the network is an important aspect of the approach to mull over and while work might go what might be potentially considered under-rewarded today, it is much like building a portfolio, a track-record of skill, expertise and a willingness to do the work - very few at this stage will get up and running without building a portfolio first - and that takes more than posting.
So, while I think "content is king" on Hive, that content has to affect the community in some way and in my opinion, should improve the community also. This is subjective, as all value is but what the audience has to consider when reading is, what does the contributor value? Does it or should it matter? The intention should probably also be factored into the equation as it could give an indication as to what value the community might get from it too. But at the end of the day, it is up to us as individuals as to what we contribute and more importantly, what we support - but be honest.
I find it interesting that while people say they want one thing, what they engage with the most might be another entirely. For example, I add content that could be considered in the monetary, practical or sentimental categories, but I write from personal experience, so I generally combine all three from my perspective as by default, it is sentimental to me and is from the perspective of the things I value. I am human, I am biased - but so is the audience I create content for - we all are.
What we personally value is generally what we are going to reward as we are incentivized to do so, which means that our own decisions and where we engage our time, energy and place our votes is going to incentivize creators also in a supply and demand marketplace. This can change over time, but it is always going to be aligned with the general sentiment of the community as people will spend their time in what is important to them at the moment. This is generally in areas that we feel are going to improve our life experience in some way and on Hive that is an economy of value itself, this will often be content that is Hive focused from a monetary or practical value, even for the no and low staked users.
Not only this, the gamification of the platform encourages understanding the economy and mechanics needed to play, it is part of the experience and content that someone considers potentially an improvement path for them will attract attention. While not everyone might agree, there is an art in communication process and that includes content delivery. While many might argue for example that this kind of content has no value for the platform and is not creative, I as the biased writer will have to disagree as in order to be able to deliver this to you, I have been in practice for decades to understand what I am doing, right or wrong.
You might pick up a brush or a tool and combine it with your mind create something of value, my tools are my words. Valuable? Who knows, that is up to you, but the intention is to add value by improving your experience on and off the blockchain, whether it be through a financial, practical or sentimental stream. As a biased Hive user, I also lean toward content that looks to improve your participation on Hive as well, because that improves my experience and that of others in the place I spend the majority of my creative time and thinking.
Going back to considering what me as an individual finds value, from a personal consumption perspective, the content that I find the most valuable is that which improves my experience in one way or another. This could be from a practical sense that improves my tools, a financial sense that improves my thinking or emotional stance, or a sentimental sense that connects me and improves relationships, the network I value. But, my life position is going to affect what I find valuable at any given time too, just like if I am in a very bad mood, watching a comedy doesn't change it, it could make it worse.
This is why the narrowing of "valuable content" will never work, as value is situational. When the house is burning down, you don't read for a book of poetry or stare intently at a work of art for answers, but when walking through a public gallery, you probably look at the art, not the fire extinguishers. Similarly, it takes all kinds of content to engage the audience and there are very few I know who have successfully stayed narrow in their content preference on Hive.
The benefit of Hive having all kinds of values intertwined into the economy is, it encourages and incentivizes exploration and this can move in several directions. A person who comes in wanting to display their art to an audience could end up an investor, a person who buys the token as an investment could come to understand the value of art in more ways than its affect on token price. It is this that intertwines a user into a community as one becomes a part of many niches and those niches become part of our experience - the value here connects individuals to others to form connections - and the Hive blockchain just keeps track of the way we interact.
No content is valuable until it adds value to our experience.
Taraz
[ Gen1: Hive ]
Posted Using LeoFinance