This was inspired by an article that appeared on Blockonomi.com.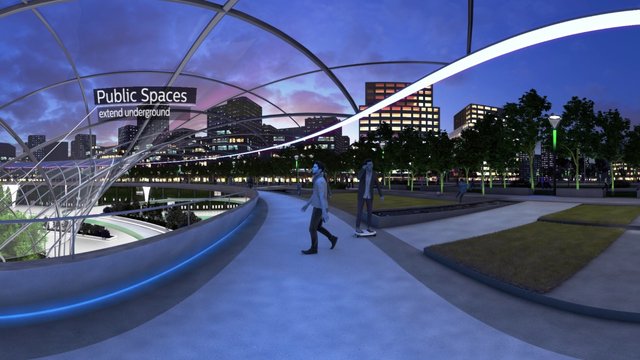 Source
What will cryptocurrency be like when it enters adulthood and starts on its third decade of life? Will it even be around? This is something that is always fun to ponder. Of course, guessing what next year will be like is tough enough. However, here is a shot at some of the things we could see in place by the end of this decade.
Blockchains Will Be In The Background
Blockchain maximalism is the rage today. We all have our favorite projects and the cryptocurrency media loves to write about them. Nevertheless, in reality they are nothing more than public ledgers storing information. They essentially are not really that interesting.
By the end of this decade, it is likely that the focus is removed from blockchains and onto the applications. That does not mean that blockchain coins will not have value, they will. The difference will be that much of the transaction will be hidden from the users. People will simply enter an application without any knowledge of where the data is being stored.
Nor will they care.
Interoperability Is The Norm
We will see standardization across all platforms. While they could still operate using different programming languages and structures, there will be enough commonality among the protocol so that most applications can be tied to the majority of blockchains.
This will parallel what we witnessed with the internet which, originally, was very disconnected. It was not until standardization was agreed upon that data could flow freely among most computers. Blockchain will follow similar path.
Cryptocurrency Will Be Commonplace
After the first decade, cryptocurrency is still something of a novice. The community that is involved in it tends to be technically advanced and certainly is far from the masses. This will change over the coming decade. Numerous entry points will be used to onboard the general population. What starts out as a slow trickle will pick up over time.
Not only will people be using cryptocurrency but so will machines. As we enter a more automated age, payments between inanimate objects will become more frequent. When a refrigerator places an order for more food to be delivered, this remittance will be done using cryptocurrency.
Financial Inequality Will Be Lessened
Income and wealth will rise for billions around the world. As the masses start to enter the crypto space, more innovation will be devised. The exponential growth that occurs will add great value to different networks, kicking the market effect even higher.
Innovation always spurs a massive expansion of wealth. Unlike the past, where that wealth was concentrated in the hand of a few, this time it will spread. The reason is that the development is not going to come from centralized entities that control patents, thus, the profits.
Open source software is going to be the norm. Any developer is going to be able to take the most popular applications and improve upon them. Those that are able to offer something more will find their applications highly successful. This is going to present users of cryptocurrency with millions of different options. As the value of the entire ecosystem grows, those who are involved, which will be billions, will all benefit.
We saw how the internet created data abundance. It is gave anyone connected access to unlimited information. Cryptocurrency, at its core, is nothing more than data passing back and forth. Value is derived by what is behind that data and how it is used. With billions of people, the network effect will lift a lot of projects.
All Gaming Will Have NFTs
One of the paths of wealth generation will be in gaming. Already very popular, and profitable, this will only grow over the next decade. Today, like most things, the value is benefiting only a few. That will not be the case moving forward.
Users will not opt to participate in games where NFTs are not available. Money will dry up from the traditional sector and move into blockchain based games. Obviously, we will likely see the major players adopt this structure for their platforms. This will lead to an explosion surrounding NFTs. Marketplaces will be created to service the assets from the most popular games.
Everything Will Be "Localized"
This is hard to imagine in a digital world where everything is available. However, if we look at the habits of most internet users, we see they visit the same set of websites on a daily basis. People find what they like and keep revisiting it.
Cryptocurrency networks will see the same experience. People will be drawn to what they like and remain there. So while there might be 100 choices for something, they will stick to the same two or three applications as long as it meets their needs. With millions of cryptocurrencies out there and the ability to instantly trade them all, it is going to matter little what network one is involved in.
Coupling this is the fact that small and large will offer many of the same benefits. Rapid reproduction of just about anything, at least from the technical angle, means many of the features that are present on the large system will also be available on the smaller ones. People will be able to garner similar user experiences wherever they go. Thus, other factors such as community and individual connection will be factored in.
Ownership Of All
At some point, over the next decade, a Digital I.D. system will be created. This will be the first step in taking ownership in what we are involved in.
Today, the concern over data gets a lot of publicity. It is become well known that the mega-technology companies are making a fortune off the data people generate. With a D.I.D., this is no longer possible. Anyone who creates data will retain the rights to it and will be able to sell it as he or she sees fit.
Once again, we see cryptocurrency coming into play. If, for example, a researcher wants access to your health information, that might be allowed by granting access to your personal health file. Of course, in return for that, you will want to be compensated which will take place in the form of regular crypto payments. Once the time period of completed, access is removed with payments stopping.
We All Will Be NFTs
Each of us has value and adds it on a daily basis. As we move to a world where markets take over, all value can be tokenized. This is going to open up new opportunities for each of us.
Essentially, everyone will be a NFT. We will have a master token which we can then utilize in different ways. Probably the most obvious is that we can sell other tokens against it, providing different benefits to those who purchase them. Perhaps they come with certain voting rights associated with aspect of your life/business. Or maybe it entitles holders to a certain percentage of projects you are involved in. Whatever the use cases, and they will be many as individual creativity takes over, the market will be explosive.
Almost Everyone Will Have Virtual Businesses
The line between reality and the virtual world will blend. As new ways to access the internet via virtual reality products become common, we will see entirely new "worlds" constructed. This will be coupled with everything being "smart" since we will have digital layers over our physical realm.
This means that the idea that "life is but a game" takes on new meaning. In the virtual world, much of what we encounter is a game. Thus, when paid in real world money, we can see how that line is blurred. People who establish positions in games that effectively are businesses will be just as viable as a physical ones are today. We already know how this works with online stores. The difference is we will expand this into land, manufacturing, and a host of other industries that will be virtually created.
We Will Be Closing In On Abundance Being The Norm
This is a tough one to gauge since there are a few different components. We will, for the sake of this article, stick to the financial since that is what cryptocurrency deals with, at least in part.
By 2030, we will start to see abundance being everywhere. As things get more digital, the scarcity model goes away. Just look at recorded music. A few decades back, that was limited to the number of CDs they could stamp out. Today, through Spotify, Pandora, and a host of other applications, recorded music is unlimited.
We will see the same with cryptocurrency. With millions of cryptocurrencies in existence, all backed by varying degrees of users, we will see opportunities everywhere. The economic growth engine which will like explode due to a variety of technological advancements
What is interesting is this is the phase that could start the transition to a post-monetary world. As abundance becomes more the norm, the need for money, at least in the same way, is lessened. Here again, we see how automation can enter the picture, generating a great deal of productivity that is what actually backs currencies today.
---
Here is the list of 10 Predictions of Cryptocurrency in 2030.
What are your thoughts on it? Leave it in the comment section below.
---
If you found this article informative, please give an upvote and rehive.

gif by @doze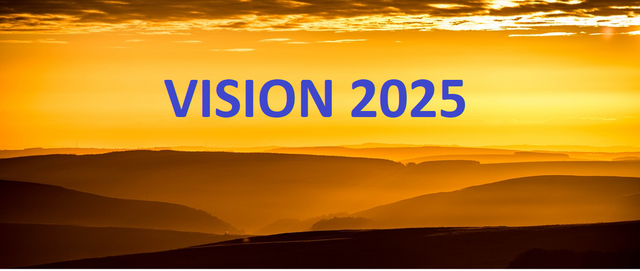 Posted Using LeoFinance