Is it smart to double down in an industry that is in trouble?
By now, most have heard of Simon Property Group's intention to buy Taubman. The deal is for a reported $3.6 billion.
Both these companies are suffering from the recent slowdown in shopping mall business. As foot traffic slows due to online shopping, mall across America are closing at a rapid rate. It does not help matters any when flagship stores such as Macy's and J.C. Penny are struggling, facing the prospect of store closures.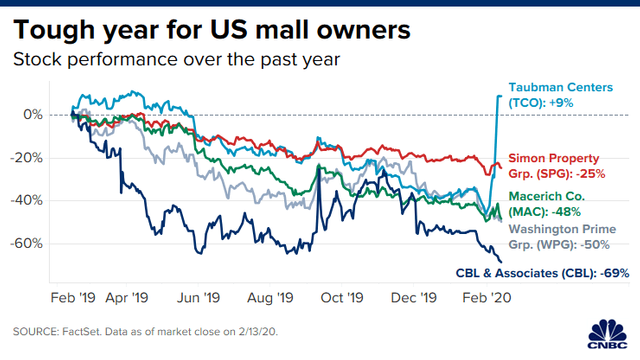 Source
Bankruptcies affected the retail business a great deal. The sector is being trampled upon by online shopping. This Christmas season saw online sales jump to 14% of all retail sales.
All of this is putting a hurting on the owners of malls. Simon is the largest owner of mall space and adding in a competitor reinforces their belief that profitable malls will survive. The company is also offering a $81 million rescue plan to Forever 21.
The company suffered from mismanagement and expansion overseas where it failed. Simon will now have the challenge of turning the bankrupt company around.
As a tailwind is the fact that it did the same thing, successfully, with Aeropostale. That company was dying in 2016 and it is now on stable footing.
Simon has incentive to turn Forever 21 around since it is its largest landlord. There are 98 stores in Simon properties.
The outlook that high end shopping malls are going to thrive is a risky one. Thus far, the carnage is in the lower end malls that were not able to attract the foot traffic. Many high end shoppers are not gravitating online, giving Simon cause for optimism.
This could be a strategy that pays off well for the company. They are sitting on a strong balance sheet which means they can weather a lot of storms. Their success with Aero also gives the company a belief that it can take distressed assets and make them whole again.
---
If you found this article informative, please give an upvote and resteem.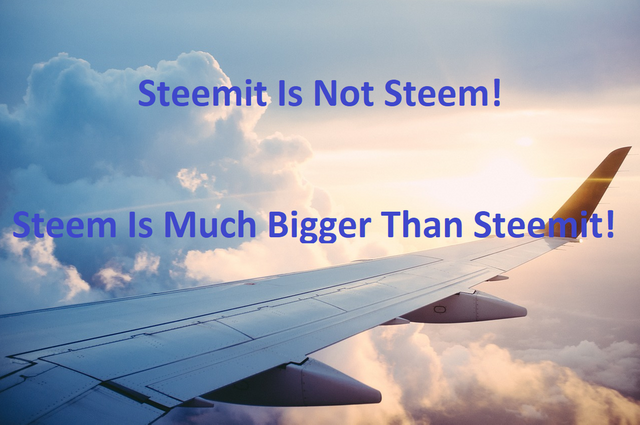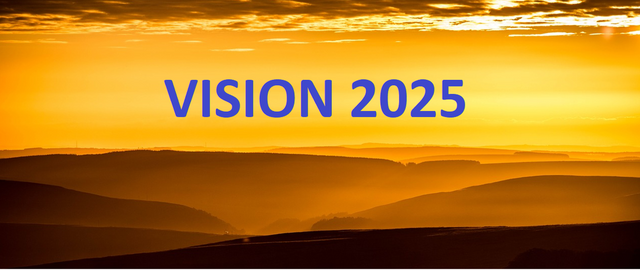 Posted via Steemleo