Social without inflation
---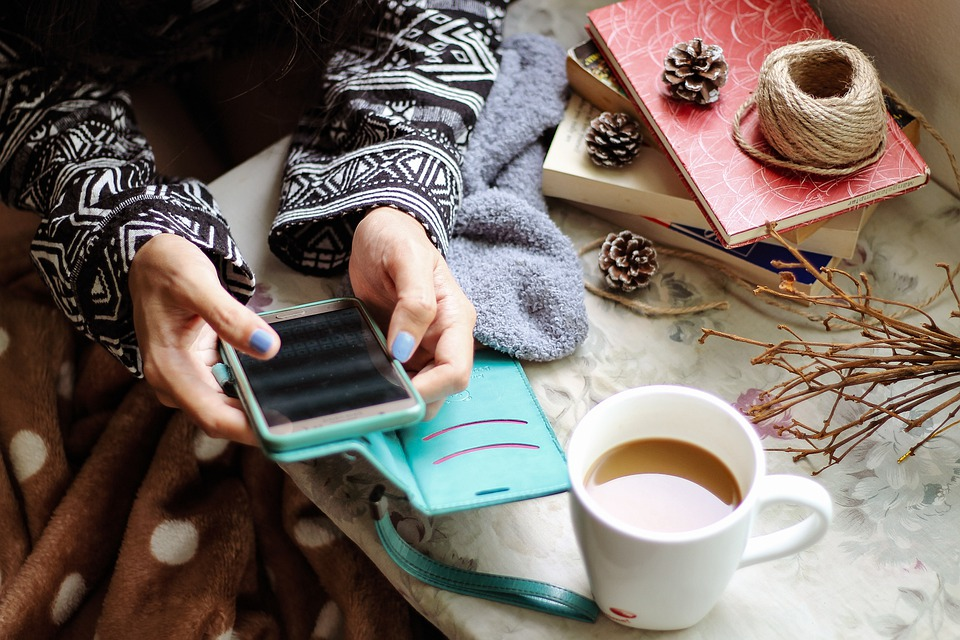 I've been checking out Bitclout (now called DeSo) for a while. It is another social blockchain that is focused around content creation but goes about it in a different way.
First off, it is more like Twitter in that content is short form with a limit of 560 characters. They do not however have reward pool and there is virtually no inflation.
DeSo have some inflation to miners, which is extremely hard to get approved and there is only a small percentage of the total tokens allocated to it. Most of the tokens have already bene distributed. I believe the max supply of DeSo is 10.8 million and 10.6 million are alreasdy distributed.
Before I get into how rewards are distributed, I want to talk about what they call creator coins. Every user has their own creator coin. These coins use a bonding curve to determine the price. This means every coin purchase exponentially increases the cost of the next coin. If a coin is sold, the price goes down an equal amount.
When a new creator joins DeSo, you have the option of purchasing your own token. It is highly recommended you do, as the first few tokens are nearly free. Here is an example:
| Coins in Curculation | Price Per Coin |
| --- | --- |
| 1 | $0.27 |
| 2 | $1.11 |
| 3 | $2.47 |
| 4 | $4.4 |
| 5 | $6.87 |
| 6 | $9.89 |
| 7 | $13.46 |
| 8 | $17.59 |
| 9 | $22.26 |
| 10 | $27.46 |
| 20 | $109.91 |
As you can see, the price per coin goes up fairly quickly once more of your tokens are purchased. As a new user you start of with a founders reward of 100%, these means any coins purchased go directly to you. Once you have purchased what you feel is good for you, it is suggested you change founder reward to around 10%, which means you get 10% of all of your tokens purchased.
If another user believes you will be successful on the platform, they can invest in your coin bringing the price up but also getting in while it is low. This creates an interesting dynamic that does not use any inflation.
With the recent NFT update, NFT creators typically share 10% of the NFT sales with their token holders automatically. This is a parameter you set when minting new NFTs. This encourages even more incentive to invest in NFT creators.
If a token owner sells their token, all holders of that token are notified. This discourages dumping your token and encourages creating value. This is a complete different dynamic than posting for votes.
DeSo is completely a tip economy, every post you make can earn diamonds. Diamonds are tips with fixed denominations.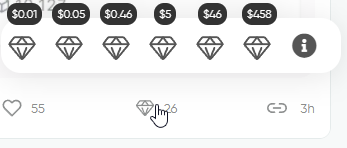 </center

You like something, you give it a diamond, you really like it you give it more.

Typically you will get a lot of one diamond tips, these are $0.01 of the tipper's own coin. These tips may go up a lot if the tipper's creator coin goes up in value. For most, that's all you get, is a few one diamond tips here and there.

If a post goes viral, or catches the eye of a whale, you might see a 2, 3, or even 4 diamond tip. These are not super rare, but for users without an established audience you may never see it. I believe I got a 4 diamond tip once and it was from a well known diamond tipper.

Typically I hand out one diamond tips freely similar to likes. A diamond tip is frictionless, you just click diamond and off it goes. To send out more requires a little more effort.

I think this is a pretty interesting dynamic, especially for NFT creators. After checking out DeSo for a while though, I am finding a similar problem Steem had. Most of the posts are meta posts about DeSo and those are the posts that get rewarded. Hive had this problem as well, and still does to some extent. As an outsider, you are not going to come to a platform to talk about the platform.

If the front page is loaded with meta content, it is hard to onboard users to share their content. Right now it is hard for me to keep up with my DeSo feed as it is pretty much just posts about DeSo and people sharing their NFTs for sale. Once you get past that, it's mostly just a handful of others sharing motivational poster quotes. All of these, are doing infinately better than you trying to share anything interesting.

So while, I find the technical aspects of creator coins interesting, I find it hard to get through the cheerleading and noise. Granted, I had a very similar problem when I first came here.
---
Securely chat with me on Keybase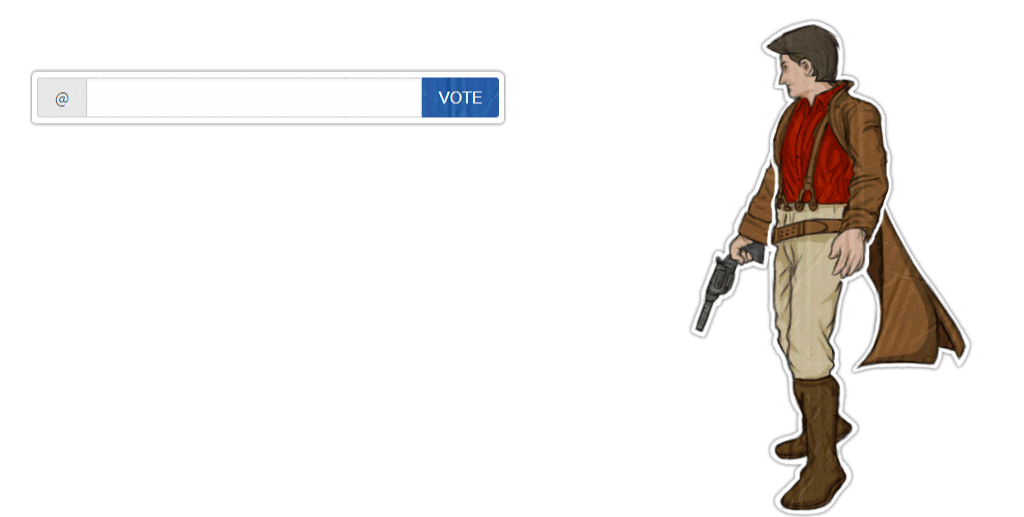 Posted Using LeoFinance Beta
---