(Hint: This article has a very, very important mindset lesson)
Last night I was boolin' with some college friends at a bar, it wasn't too late but we were chilling, shooting the shits.
And somehow they started talkin' about #cryptocurrency and making crypto-assets.
Actually, I know why, they all know I've got a flourishing steemit business and they think its "illegal" or they "don't understand it", but the subject came up and they started talking about how crypto-assets business changes you.
Then it came to me: How I've changed with crypto-assets blah blah blah, all this negative connotation towards # crypto wealth.
I kept quiet.
Because I value my relationship with crypto-assets.
If that sounds odd, lemme explain:
Think about your relationship with your girlfriend, or your mom...would you ever talk behind their backs and associate negative feelings with them?
I'd hope not.
The same goes for your relationship with crypto-assets.
This is actually something I learned freshman year of college after reading You're a badass at making money, which was a crazy book, soooo big on mindset. Here's the thing: When you value your relationship with somebody or something, you don't bring ANY negative thoughts, words, or actions into the universe regarding that somebody or something.
That's the key to the crypto-assets mindset.
Keep that in mind for a sec...
Back to the scene:
One of the girls there had been reading rich dad, poor dad by Kiyosaki and is getting super interested in personal finance...(might not be the only thing she's interested in, but we'll keep it PG), and honestly its awesome that she's getting into finance.
But...she's fugked.
She's fugked because she doesn't have the crypto-assets mindset. She believes cryptocurrency changes people for the worse and that I've changed drastically.
No shot she can get rich...until she changes her mindset that is.
So, I suggested her to get inside of steemit, and go hard inside the mindset factor. This blockchain platform will help you learn the ins and outs of the crypto-assets mindset and how to apply it to your crypto business.
A real-life superpower.
There's really three main components of the crypto-assets mindset.
You'll learn the exact mindset 'hacks' that come with starting as a red fish and building your steemit account. The keys I wish I would've known when I first started.
And here's the catch: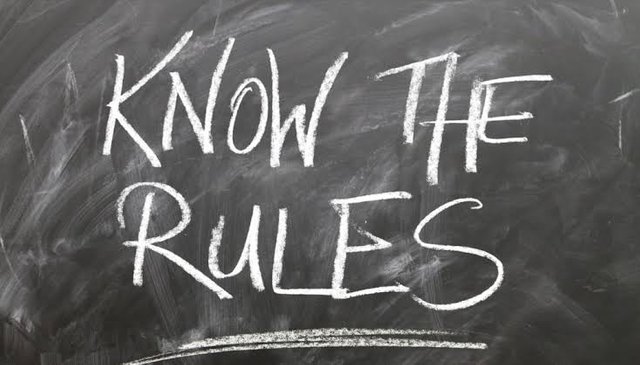 Image source
Clock's ticking...
If you're done with your broken mindset, and looking to level up your life in 2020, head here:
Check out the links below & drop an upvote if they help.
Added Resources
2020 Best LEGIT & VERIFIED Online Crypto-Assets Earning Sites For Steemit Newbies
Earn $10-$20 free crypto on a daily basis using my referral links:
Step 1:
First you need to register at coinpot.co
Registration is completed after verifying your email address. ☑️☑️☑️
Step 2:
Register the same email you used on coinpot.co on the faucets below & make sure to verify for each and every registration (key factor) 🗝️🗝️🗝️
⬇️⬇️⬇️
Bitcoin (BTC)

🚀 http://bit.ly/bonusbitcoin212 (with an additional advantage of 5% bonus of the amount of bitcoins you claim on a daily basis)

🚀 http://bit.ly/freebitcoin101

DogeCoin (Doge)

Bitcoin Cash (BCH)
🚀 http://bit.ly/bitcoincashmoney

Dash Coin (DASH)

Litecoin (LTC)
🚀 http://bit.ly/freelitecoin212

Cardano (ADA CDN)
🚀 http://bit.ly/100freecardanocoins

2020 Best & Highest Paying P.T.C sites

🚀 http://bit.ly/cointply (with an additional advantage of 5% compounded daily interests on your account balance)


LEGIT & BEST FAUCET OF ALL TIME
(running since 2013)
Win A Lamborghini and $200 worth if Bitcoin on a daily basis plus an additional advantage of 4.08% compounded daily interests on your account balance by signing up HERE

Rated: 🌟🌟🌟🌟🌟
Buy & Sell Bitcoins
With an additional advantage 🔺🔺🔺
of 40% AFFILIATE COMMISSION of any amount of Bitcoins purchased on every new sign up account you refer.
The best and fastest crypto-assets exchanger:

Public Service Reminder!!
Persistence + Consistence = Your American Dream
Daily Mini Contest:
I will be really delighted 😊😊😊 by anyone who uses my links and I will add them to my Steemit network. ♨️🚀🌑
For any link you sign up using my link please post a screenshot of your account on my comments section and I will sponsor you with 1 SBI share💯💯💯
make sure you register any account using my referral link then comment on this blog post with a screenshot of showing that you have created an account using the link. After that ensure you complete some activities for one week make sure you post a screenshot daily on my latest post as a proof of work on the link that you signed up i will send you 0.5 steem
Prizes = 1 SBI share + 0.5 Steem / Account Registration & 1 week of utilisation
Also if you have more ways on earning cryptocurrencies, feel free please to share your referral links on my comments section and let's build better together.
No scammer links please.
I need your help 💌💌💌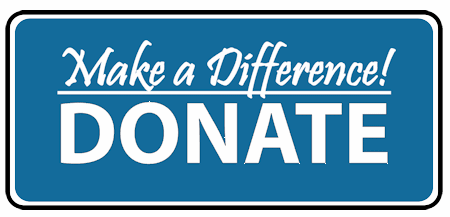 Kindly any crypto-assets amount is acceptable on this wallet address:
1. Bitcoin:
13Wd76owbRKRbbhUNMxJGKN5XwfoPGamgE
2. Bitcoin Cash: bitcoincash:qzn0yc2txn48pv8y2ccvqugnkuauwlzexgukgsadev
3. Doge:
9yQ7gAMP22hAXfh6MWSJzMgEFQphHeF4UT
4. Litecoin:
39FYu2Kw75TE4YjBQxwvj36Syu7xxsTMSa
5. Dash:
XhzSgYNTe5D6oiS5hKLwuhx87ANezhfYqG
6. Steem, SBD & Steem-Engine Tokens:
@tonytrillions
7. Steem Power Delegation:
https://v2.steemconnect.com/sign/delegateVestingShares?delegator=username&delegatee=tonytrillions&vesting_shares=vestsamount%20VESTS
♨️🚀🌑

Till Tomorrow.
Trilston 💲