Deja vu: Not a business for the impatient
---
I start to see frustration in some social networks related to the crypto sphere.
One of them in which I am very active is Noise.Cash.
It is a Twitter style social network in which you can be rewarded with BCH without being obliged to have anything to stake. It is not a DApp since it is totally centralized by its owners who in turn are the ones who make the tips available to active users so that they can distribute them as they please.
Back to the topic...
What I was telling you, I begin to see frustration in all those who expected a supersonic rise of BTC towards the moon... as if it had not risen enough (LoL).
Reading the following comment on Noise.Cash, I have felt identified, I have remembered those destructive feelings in which I myself immersed myself for a while.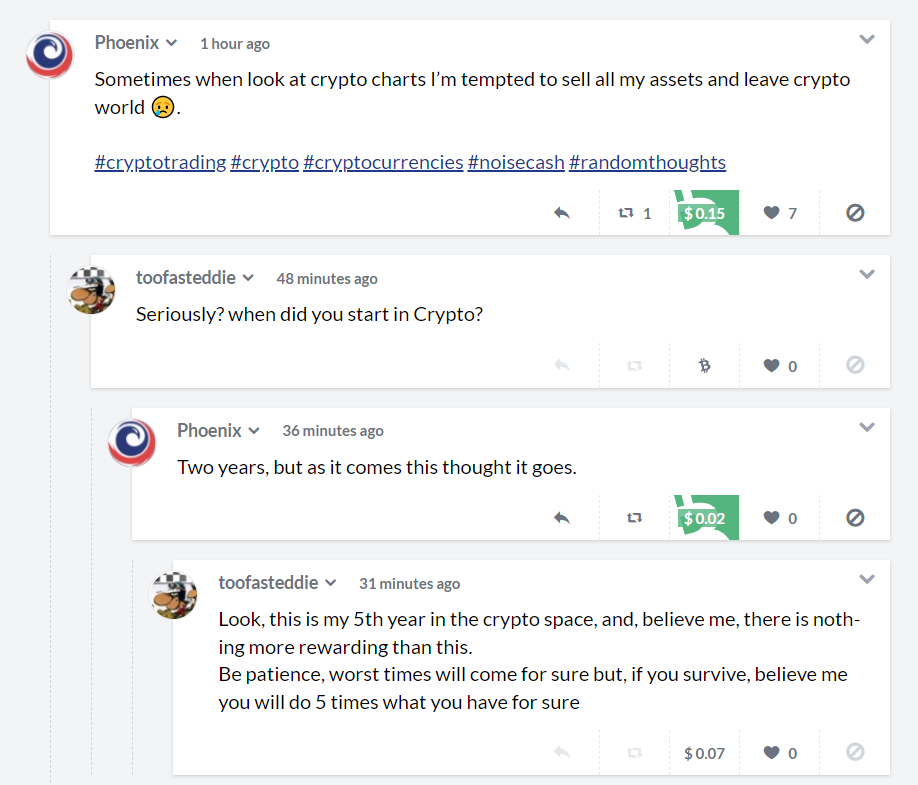 I could not do anything other than ask him when he started in the crypto world and give him hope from my point of view.
The frustration occurs especially in those who entered the crypto world recently, within the last 2 years.
I remember the same feeling about myself at the end of 2018...
I was about to throw it all away and escape out of the "Rabbit Hole"... but I persisted, I trusted technology, I built my portfolio, I knew it was just a matter of time, I worked hard and learned.
Today I can say that in addition to recovering my investment, I have multiplied it several times and I continue to do so.
Remember, this is just a game not for the impatient.
Posted Using LeoFinance Beta
---