I had pretty much given up on STEEM as a decentralized social media platform. I still had some faith in it as an investment. So I'm only powering down a very small portion of my SP. This is the very first power down I'm doing since I joined STEEM 36 months ago as the 258,740th account on STEEM. Even after all the drama I was considering these things:
We know that Justin Sun is a control freak.
We know that he spent millions to buy Steemit Inc
We know he owns BitTorrent which owns dlive
We know that Tron has many shills and good marketing
We know that the technology behind Tron is very powerful
There is so much opportunity to hype a STEEM + dlive partnership.
SMTs were already in Testnet
Above all Tron has a massive shill network that is keeping this network alive. On top of all that STEEM-Engine is not leaving STEEM. They will be operating on both chains due to complicated reasons explained by @aggroed I know that @steemhunt and @dlike are not going to leave and @steemmonster will be around at least for the short term.
Then They Became What They Were Allegedly Fighting Against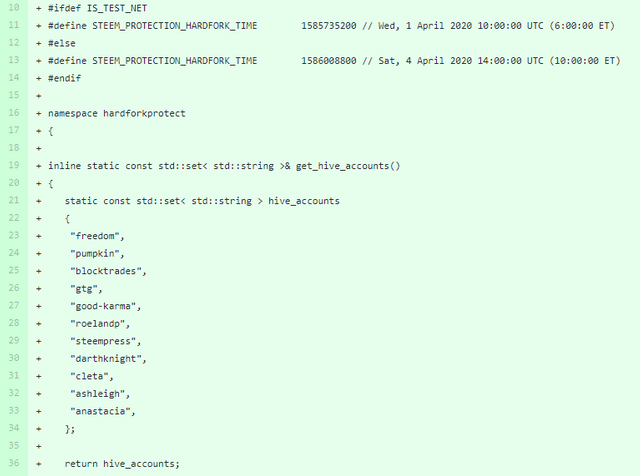 Source: https://github.com/steem-witnesses/steem/compare/0.22.888
When the first soft fork was initiated as a temporary measure against Steemit Inc accounts, there was the whole preaching about the "sanctity of private property" as well as some F-Bombs by Justin Sun. Steemit also tried to frame everything as a hack and even went on to stop the STEEM Proposal System on its tracks. I wrote about that here.
Now we have Steemit Inc itself freezing several accounts that took part in the HIVE Hard Fork and this looks nothing but a retaliation to me. This is not how blockchains should operate. Regardless of whether the soft fork by old witnesses for excusable or not; Steemit has become worse.
This is What Trending Looks Like Today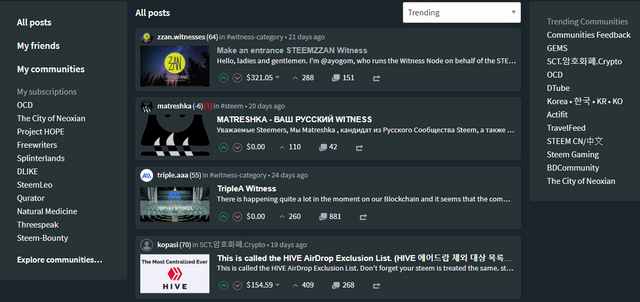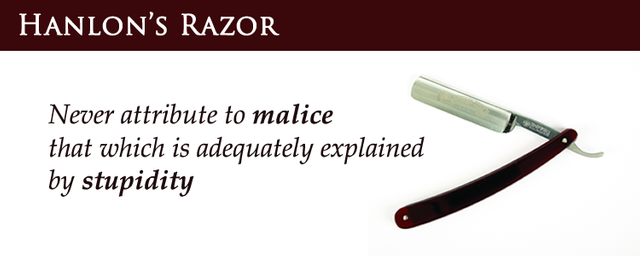 I see these 100 days of posting and announcements as a way of trying to make sure all the millions that were invested in buying Steemit Inc doesn't go to waste. Those who would care to engage with these would mostly be newcomers and not old veterans of STEEM.
Don't Rush It
STEEM is in a mess. That doesn't mean HIVE is perfect either. I see extremism on both sides and decentralization and great content on one side. Don't let the STEEM you built over years go to sudden waste. There is a 1.94% APR on your SP and there will be a bull run for crypto eventually. Even the worthless projects can get hyped when those times come.
Let Your Heart Be With Decentralization - Let Your Trading Be With Fundamentals
---
Posted via Steemleo