I've come across many who don't feel planning in any way for the future is the best practice; They make arguments like I might not get there or why think about the future when I can live right now and the good-old favourite, the government will provide for me. Oh yeah, that old chestnut.
Ok, I get it. We are all different and have different understandings, opinions and tolerances...Besides, what someone else does or does not do doesn't really affect me too much other than put additional drain on a government already struggling to make ends meet and provide the charity those handout-reliant people seek.
So, clearly I'm not of the live for now, fuck the future ilk. I take a more active role in my future whilst deploying a pretty decent now. I guess one could say I have a good future vision, but look through the present at the same time. It gives my wife and I a good balance I guess, and we have a pretty decent life.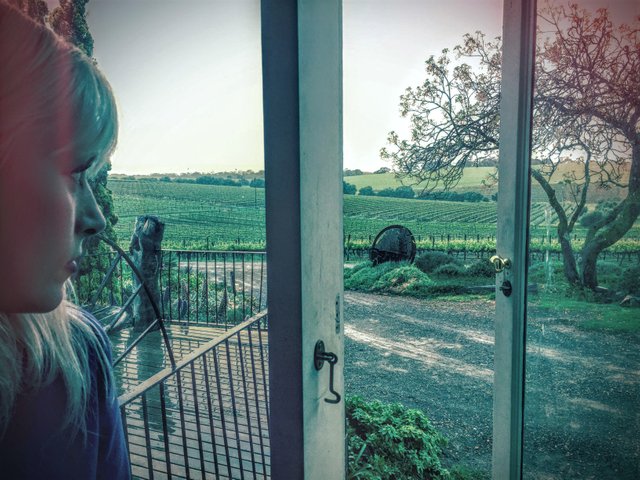 I was chatting on Discord to a young lad in Nigeria last night in between writing a post. He had reached out to me and as I'm always willing to give people the time of day we spent 30 minutes chatting. His handle is @adeyemidrey and I urge you to check him out. He could use your attention and would be very grateful of it.
He was telling me about the income situation there and as a 27 year-old university graduate with two jobs he is still struggling to make ends meet. He told me what he earns a month and I made the comment about being embarrassed to disclose what my wife and I earn in a combined income per month in comparison to what he brings in; I won't say the figure he earns although it was quite small.
It made me think of what a person like that young lad would feel like, how his motivation may be gained and the stress he must feel over his current and future financial position. I can only imagine how difficult it must be.
I'm fortunate to live in Australia, I love my country, respect it and feel fortunate to come home here after my travels all over the world...Sure, there's a lot wrong here and I can be heard complaining about a lot of it (rarely on steem though) and can see many areas for improvement of course, however compared to young adeyemidrey's issues...Hmm, nothing here could ever seem that bad.
And yet, he seemed upbeat and driven, a visit to his blog revealed what I would have to say is a pretty good attitude. It was refreshing considering it may seem easier to simply fall in a heap with his hand out.
His positive attitude is in stark contrast to many I come across here in Australia, and other places, who don't often maintain that same attitude, and certainly don't display the sort of ownership and responsibility that I think the user mentioned above has. Of course, I speak generally here and haven't met everyone one on the entire planet yet.
Seeking instant gratification and pushing the onus for the future implications of that ethos to other people, charities and governments for instance, feels irresponsible to me...Especially when those people live in a country like Australia where opportunity to stand tall and on one's own feet exists. I wonder how long a person like that may last in a place like Nigeria. My guess is about 35 seconds, and it wouldn't end well.
We're fortunate to have some financial intelligence and that my wife and I are on the same page. We work hard at our jobs, invest, make mostly sensible decisions around need or want spending and find a pretty healthy balance between now and the future...Could we have more now instead of planning for a future that could very well never eventuate? Sure could, but what if that future does eventuate and we're not prepared? Living off the largesse of the government, or anyone else for that matter, is not something we would ever rely upon as it may not be available...And yet people fail to prepare for their future.
Let's hope that steem shoots through the stratosphere for the benefit of all of us; You, adeyemidrey and my wife and I also. I think we deserve it right? But in the meantime, for myself at least, I'm acting now, for the future and the present. Making hard decisions and taking action.
I'm keen to hear your thoughts on the matter, your opinions or indeed what actions you are taking yourself. Are you a live only for now sort of character or do you take an active role in your present and future in some fashion?
---
Tomorrow isn't promised - Design and create your ideal life, don't live it by default
An original post written by a human
Discord: galenkp#9209 🇦🇺
Pictured is Faith looking forward into the future whilst enjoying a lovely day with me in the famous McLaren Vale wine region. It's possible to do both and still enjoy life; For us at least although I believe it can work for anyone willing to attempt it.