The Global Blockchain Challenge, was an event held in Malaga between the 11th and November 13 As part of the Development Goals Sustainable (SDG5) that advances the United Nations, challenges that are planned to be fulfilled in 2030, is the fight for gender equality.
At this point no one wants to be left behind when the use of blockchain technology is concerned, this technology seems to be in everyone's plans, its use and applications increase dramatically and this not only with cryptocurrencies, but also in other applications of it.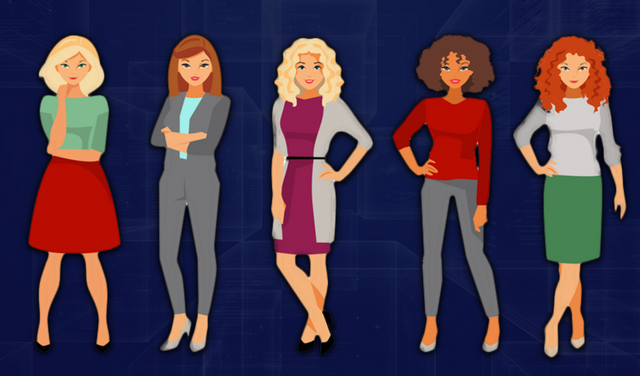 Source
This time, the UN among its sustainable development goals presented a novelty to support women victims of abuse, women who are frequently abused and do not have a voice to help them, to defend them,
It is an application based on blockchain technology that will allow women to use it to make complaints, participate in an opinion poll and make their contribution to the creation of regulations, while being protected with a totally anonymous ID.
"Empowering women, gathering their opinion on important decisions in a massive, simple, free and anonymous way guided the project to give women a voice with blockchain. We think of countries where women lack opinion, or their opinion is not valid or persecuted. "
Explains Raúl López, director of Innovation Consulting at Grant Thornton .
This mobile application seeks to build trust in women in such a way that they feel confident enough to participate in conversations where they can provide information about domestic abuse, without fear of reprisals.
"We want to ask them if they have suffered bad treatment. Your opinion on gender equality. And about inequalities maintained in their countries. With massive responses one could press to make regulations more favorable to women, in countries where they are not. "
Raúl López says.
How and where it will be implemented.
The blockchain platform that will serve as a basis for this application will have an anonymous ID, will have a voting system, this identity will remain on the mobile and will have access to the blockchain through permits that NGOs will handle.
This platform and the implementation of the entire system will be put into operation through NGOs that will be responsible for the administration of this system.
"The NGOs will be our allies, and how to reach women in the countries where it is implanted."
Express Raúl López
The program would be tested for the first time in Nigeria, a country where 322 gender equality NGOs, organizations that would reach 3.2 million women, come to life.
---
Conclusions
The proposal is approved, it is convincing and very pertinent, we just have to wait for its implementation, development and subsequent analysis of the impact caused.
For now, it is only a proposal, a challenge of the United Nations for gender equality, the next step of this challenge is to gather about $ 350,000 and six months of work that will cost the work team to mark this project.
As long as blockchain technology remains impenetrable, projects based on it will continue to emerge, predicting an increase in the use of this technology in the coming years.
Blockchain is the future!
Let me know your opinion regarding this challenge, if you think your application can succeed .
---
Partners supporting my work:
---
Visit our website