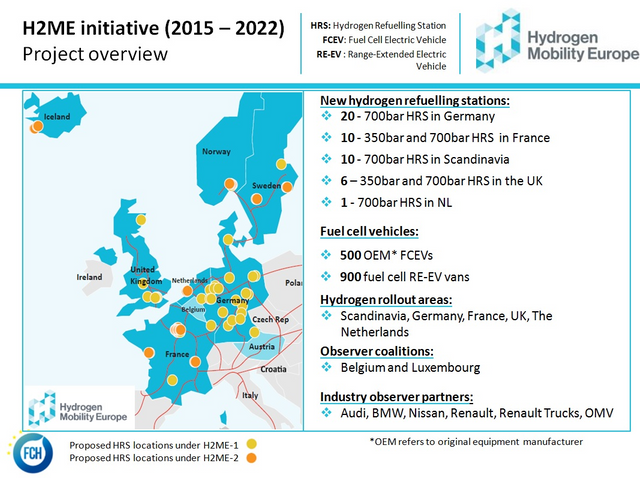 The German Federal Ministry of Transport and H2 Mobility have announced a second expansion phase for the country's hydrogen infrastructure, with the current phase set to be completed by mid-2020.

The second phase will add 30 larger H2 stations to the 100 hydrogen filling stations expected to be completed in phase one, which will be able to refill three times as many vehicles per day.

Aside from the Hyundai Nexo, Toyota Mirai and the Mercedes-Benz GLC F-Cell, the German companies StreetScooter and Faun have also announced hydrogen models in the near future.
Analysis and comments
The industry – and investors – have long hoped that transport will become an important driver of hydrogen through the eventual commercialisation of fuel cell vehicles.

To make this a reality, the consensus opinion is that production of "clean" hydrogen from hydrolysis is required rather than from fossil fuels.

However, hydrolysis currently forms less than 4% of total hydrogen supply and based, analysts think that hydrolysis will struggle to ever become economical: they estimate that carbon prices need to rise to €300/tonne for hydrogen produced from electrolysis (with 100% renewables) to be cost-competitive with hydrogen from SMR.