The CES 2020, the most important technological event in the world held in Las Vegas on January 7 to 10, presented a series of innovative artifacts, a true technology fair where the most recognized companies and developers present the new, the technological trends that They will be giving talk in the future.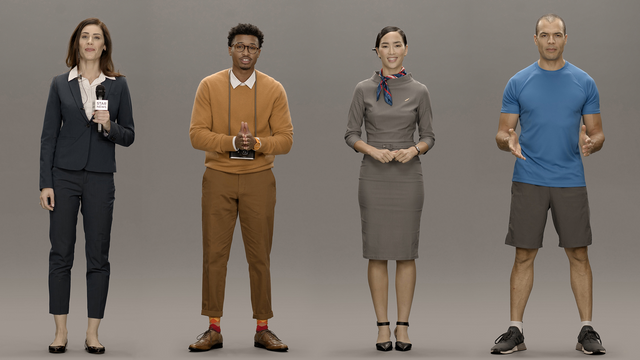 Source
One of the most anticipated presentations was that of Samsung STAR Labs making known Neon, its "artificial humans" project. Project that the company had announced in December with a campaign on twitter that contained a series of images and the question "Have you ever met an ARTIFICIAL?".
Neon.
Finally the mystery was revealed. Although there is not much information about it, it was known that NEONs are "artificial humans," beings created by an AI that seem human, behave like humans and have the ability to express emotions and intelligence, according to Samsung.
"So far we have seen what Neon is on the outside, so let's look at the two elements that give it life: Core R3 and Spectra. Core R3 is a kind of "philosophy", behavioral guide, and means "reality, real time and receptive." Neon states that Core R3 is "inspired by the rhythmic complexities of nature and widely trained with the appearance, behavior and interaction of humans", this being a step forward in the "domains of behavioral neural networks, intelligence evolutionary generative and computational reality."
"Spectra, meanwhile, is the artificial intelligence that is in the background and responsible for intelligence, learning, emotions and memory. It is still under development and not much is known about it. So much so that Neon quotes us for an event called "Neonworld 2020" that will take place at the end of the year to learn more about it. There is no concrete date for now."

Source
Although some media catalog this presentation as a fiasco or a simple avatar or virtual assistant, Samsung describes Neon as: "It is not an AI assistant. It is not an Internet interface. It is not a music player. It is simply a friend ". These artificial humans speak any language and are able to learn with us, find new skills and evolve.
A representative from STAR Labs told CNBC the following: "will help improve the interactions that people have with certain tasks, such as a friendly customer service or a coach who can remember your name if you do yoga a certain number of times during the week. " In the future, Samsung believes that "the Neons will work as TV presenters, spokespersons or movie actors," or simply "can be partners and friends."
One of the statements that attracts attention is that of Neon's CEO and chief of STAR Labs, who said the following referring to Neon "there are millions of species on our planet and we hope to add one more." "Neons will be our friends, collaborators and partners, continually learning, evolving and forming memories of their interactions"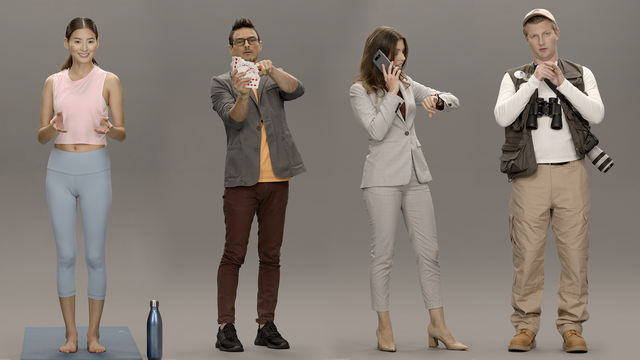 Source
Conclusions
Large technology firms are betting heavily on AI, laboratories work to reach the top in terms of technological innovation. Although we don't know much about the Neons yet, however, we received an invitation for an event called "Neonworld 2020" that will take place at the end of the year to learn more about it. There is no concrete date for now.
We only have to wait "Neonworld 2020" to really know the scope of Neon, the real achievement obtained by Samsung and if we are facing a revolutionary breakthrough in AI.
---
For more information about this project you must visit their website:
---
Let me know your opinion on this topic .
---
PROJECT #HOPE An Initiative to give hope!
---
Partners supporting my work:
---
Visit our website

---