My Favorite Pot Stocks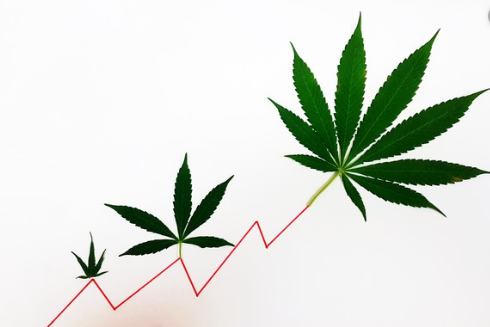 We all know the cannabis industry is budding (no pun intended) and set for another breakout in the near future. I feel like the only things currently suppressing the industry's market value at this point are the trade war and an uphill battle against regulation/legislation. Oh yea, the market got pummeled today because of the Fed dropping interest rates again. But once the impact of these factors has faded, I'm really looking forward to a surge in the price of the quality cannabis stocks. Of course, a large percentage of all these cannabis start-ups will be duds (like the dotcom boom and crypto bull market of 2017) but I think the winners will win big.
Because the space is young, the big players have already established themselves and occupy a large percentage of the overall market share. For some great analysis on some of these big players, check out @rollandthomas 's page. He has a series titled The Four Horsemen Of The Cannabis Space, where he covers a few of them.
But this market dominance gives smaller companies with momentum a great opportunity for fast growth if they play their hands right. After doing my own homework, I've started accumulating some of these smaller stocks (under $5) because of the upside potential. I also like indirect investing opportunities so that's where my focus has been. I'm sure you've heard the gold rush story where the real money was made from indirect investments (mining equipment like shovels, etc.) and not the pursuit of the physical asset (gold) itself.
Here are a few cannabis stocks I already own or are looking for a buy-in position to hold until I see some big gains. Also, keep in mind that these are high-risk plays, The industry is young and there will plenty of companies that go to zero. That's another reason I like the indirect route. Even if the cannabis industry were to fail, these companies aren't dependent on it for revenue.
Applied DNA Sciences (APDN) $0.33 - Applied DNA Sciences is a tech company that has gained a lot of traction recently because of its DNA technology that provides authenticity and traceability solutions to prevent counterfeiting. They have recently been licensing their products to cannabis companies. They fell out of compliance with the Nasdaq which caused the price to tank but they have been getting their act together as of recent.

Alkaline Water (WTER) $1.67 - WTER is a bottled water company that owns the popular water brands Alkaline 88 and "Aquahydrate". They are waiting for the green light to release their cannabis water products. With a proven brand and celebrity ambassadors like Mark Wahlberg and Sean Combs, WTER should have a bright future.

New Age Beverage (NBEV) $3.08 - NBEV is an established beverage company that is set to release its own line of cannabis/hemp beverages. They already have a partnership with the official Bob Marley Brand and the infrastructure in place to mass-produce and market their product.

Digipath Inc (DIGP) $0.17 - DIGP has patented a field testing kit that can determine whether any cannabis plant is hemp or marijuana on the spot. Need I say more...
I'll try to update how these few are performing every few weeks.
*This is not financial advice.
---