My fellow Steemians,
On Tuesday the Fed made $75 Billion available, to prevent liquidity problems. Today The Fed will repeat the action.
The reason for those actions was the surge of the repo rate, which indicates a shortage of liquidity in the financial system.
As you can see on the chart below from the Financial Times, the repo rate exploded higher.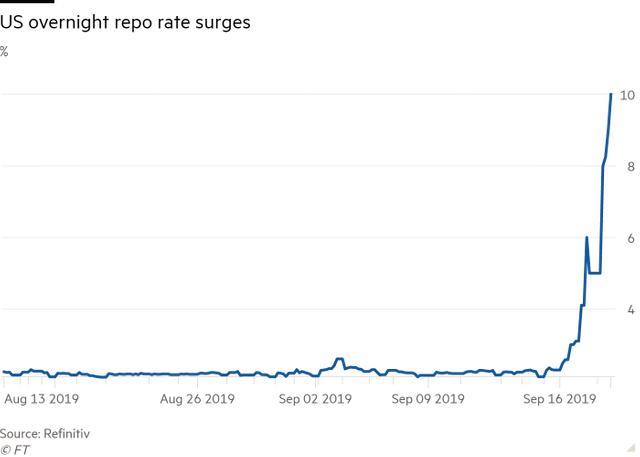 When things like this happen, the insecurity increases!
Thank you for reading!
https://slimbeleggen.com/trends/fed-voorkomt-liquiditeitsproblemen-voorziet-systeem-van-150-miljard/