Sorry about the one day delay for this post, but yesterday was #SPUD, so I had to dedicate my time and day for that cause... I hope you don't mind... Next week the report will be again on Sunday...
In the last report, I had bad news regarding the Bitcoin price as it dropped more than $1500 in a week... The past week wasn't that catastrophic as price went a little bit up from $7130 to $7300, but honestly, that doesn't mean anything as it can go in any of both ways in the next few days...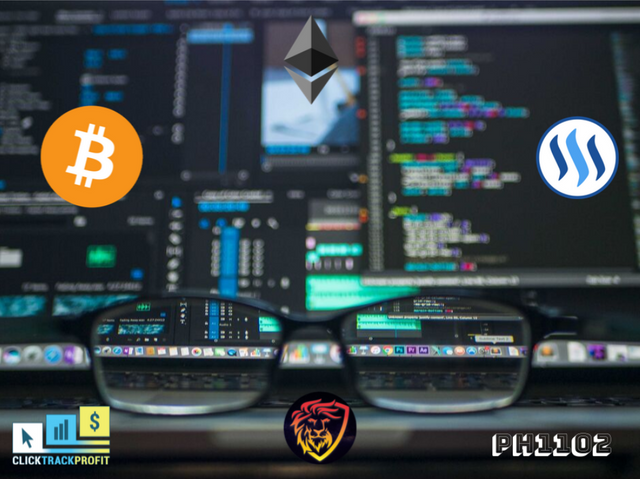 created on canva.com
The same thing was going with Ethereum. A little bit up, a little down, and at the end, it's trading for almost the same price as in the last week's report, $148 (it was $146). The price in BT has dropped a little from 0.02045522 BTC to 0.02026002 BTC.
It looks that STEEM has some different paths to go, as it had different movements a past week. It has some large volume around November 28. which has pumped the price a little, but now it came to normal. The current price is around $0.126 and in the last report, it was $0.115. Price in BTC was rise from 1616 satoshis to 1731 satoshis, but that is still in the same price range as always... Just before 2 weeks, it was around 1750 satoshis...

As it was expected, the CTP token came into the life after the announcement of the pre-launch of the IPN for it. The price stopped falling down and now it is stable in the range 0.01200-0.02030 STEEM... Also, the volume was better during the week. The circulating supply is 698,478CTP tokens and the last 24h volume was 14 STEEM / $1.72.
During the past week, the best game on the blockchain, Splinterlands, has premiered their Untamed card, but more important was their announcement that the price of card packs will be fixed if they are paid in DEC token. That pushed the price of a token up and it was traded in the range 0.00680-0.00750 STEEM (last week it was traded between 0.00650-0.00670 STEEM). The circulating supply is 92.983 M DEC tokens (burned over 6M tokens) and the last 24h volume was great, 26,425 STEEM / $3,226.58.
PAL token standing almost at the exact place as it was 7 days ago. It is traded in the price range of 0.03415-0.03416 STEEM (the range was with bigger spread last week, 0.03418-0.05000 STEEM), which means that it will probably go down in the next period, but nothing is certain. The circulating supply is 15.808 M PAL and the last 24h volume was only 143 STEEM / $17.48.
As for SPT token, it looks that there is no interest in it very much... The buying demand is almost empty, and it is traded 0.00300-0.00349 STEEM, which is 10% lower than from last week's report. Circulating supply is 28.599 M SPT and the last 24h volume was 333 STEEM / $40.74.
LEO token is still the best performing from these that I follow in my reports. Currently, it is traded for 0.263-0.287 STEEM per token, which is better than 7 days ago when it was in the range between 0.245-0.257 STEEM. Circulating supply is 3.99 M LEO and a 24h volume was 699 STEEM / $85.45.
---
My staked tokens summary (this week - last week):
CTP token - 27956 (25530)
PAL token - 822 (796)
SPT token - 15722 (15039)
BATTLE token - 8362 (8297)
LEO token - 3164 (3136)
~ph~

.:. .:. .:. .:. .:. .:. .:. .:. .:. .:. .:. .:. .:. .:. .:. .:. .:. .:. .:. .:. .:. .:. .:. .:. .:.

Don't forget to follow, resteem and browse my steempage to stay connected with all the great stuff!

Do you need FREE affiliate marketing lessons? Join ClickTrackProfit

.:. .:. .:. .:. .:. .:. .:. .:. .:. .:. .:. .:. .:. .:. .:. .:. .:. .:. .:. .:. .:. .:. .:. .:. .:.