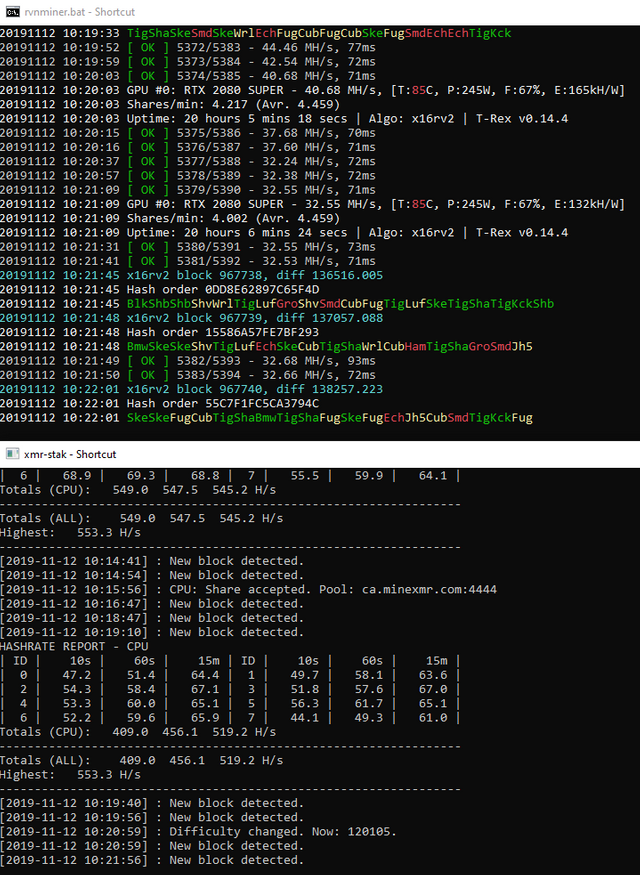 Whenever I'm not gaming or using my computer, I turn my miners on to mine Ravencoin and Monero. My hardware is an Nvidia RTX 2080 Super GPU and an AMD Ryzen 5 2700 CPU. The hardware is profitable after electricity costs, although not by much. I've made about $25 of RVN and $5 of XMR by mining part-time for a few months.
Does anyone here mine crypto with their hardware? Let me know if you do, and how much you've made! I think it's pretty interesting and I will always mine if it's profitable.
Once Monero switches to the RandomX algorithm I bet it will be much more profitable to mine! Check it out with the link below.
https://github.com/tevador/RandomX
Consider following me @dropthatcode for daily posts. Thanks!