New week, new guest. This week I will play my interview with steemit user @nealmcspadden. And of course review crypto charts and bump some music for you per the usual!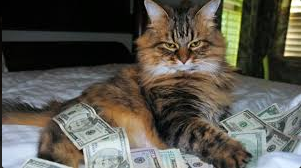 This week on...

We talk steem, crypto on a macro level and more!
The Crypto Market Check
Are the alts finally bottoming against BTC?
Music time!
Gotta have some good tunes too.
---
Ways to Listen:
Hear it on discord: https://discord.gg/ZvwASjs
Join audience chat: https://discord.gg/77MCBer
Vimm TV: https://www.vimm.tv/@msp-waves
Join us at 4pm EDT (8pm UTC) on Tuesday
---
Need to learn the basics about bitcoin, the blockchain and wallets?
Free e-book: ScaredyCatGuide to Knowing What the Heck Bitcoin Is