51 days still waiting before spring to arrive.
And today it suddenly feels like an eternity and I feel like I will never get warm again ...
The temperature is not even that low. It will be around 6 or 7 degrees outside, and that's not bad in a Dutch winter. It could also freeze 10 degrees now. And honestly, at the moment I would prefer that. If it were at least the west wind would lie down, and the freezing would be accompanied by a calm sunny weather type.
13 degrees inside the house.
Today with these pretty reasonable temperatures, but a strong western wind around the house it is not warmer than 13 degrees inside. And yes you can be sure that I have turned on the heater. So you can imagine that it is not really pleasant to sit behind my PC for a long time.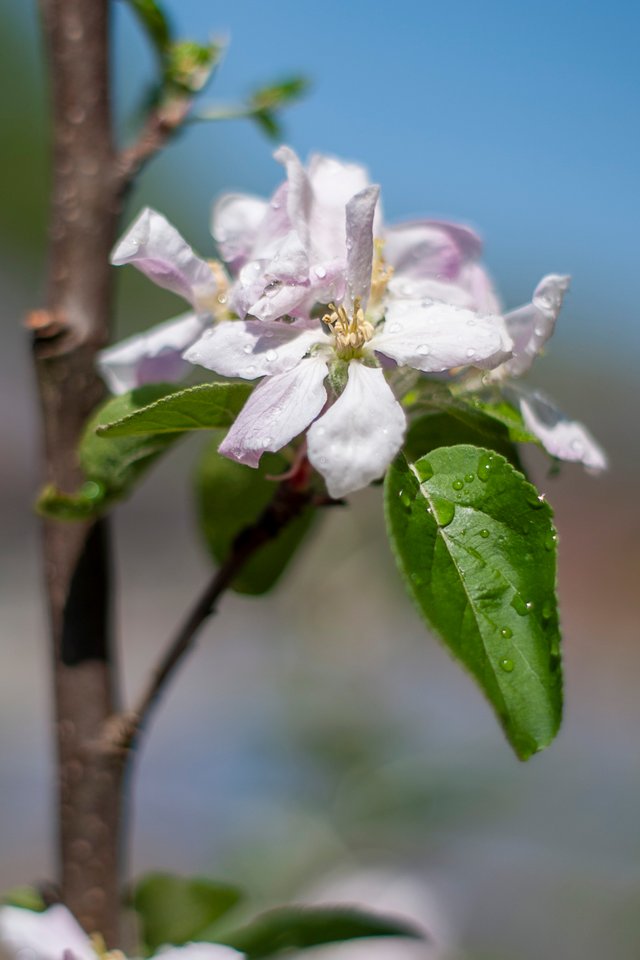 I want the sun to greet me
Then I long for the time that I can go outside, the sunlight greets me when I step outside and the apple tree shows its blossom. Suddenly it seems so far away. Those 51 days will actually pass by fast enough if I look at it realistically, but the way I look at it now ... it's really an eternity before spring is here.
My fingers are cold, of course that is not strange with 13 degrees indoors.
My mood gets influenced by the weather.
And then I suddenly notice again how sensitive I am to the weather, how my mood can be influenced by the weather, and how a winter depression can easily arise. Fortunately I now have no feeling that winter depression is imminent ... and I do know that the worst part of the winter is already over. The days are getting noticeably longer, and yes of course it can still be quite cold in the months of February and March ... yet I feel positive and it feels like spring is coming soon.
Listening to my intuition.
That is why today I look a little less at reality and I listen a little more to my intuition that tells me that spring will come early this year. That keeps me afloat and cheerful on a day like today ... because it may not be warmer now than 13 degrees indoors, but that will soon change. And now it looks all dead, sad and gray outside ... that too is going to change soon.
Soon we will smell spring everywhere.
Nature will show its beautiful colors early, release its scents in the air so that you can smell spring everywhere ... and the apple blossom that shows that the tree is preparing itself for a beautiful harvest later in the year.
I know it will take a little while, but every day we come a little closer. Only 51 days from now!