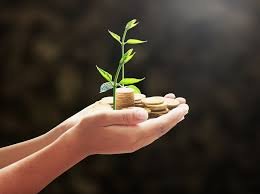 Account run by @qam2112
COLLATERAL BACKED INVESTMENT
CBI is 100% backed by holdings of SBI tokens
Each CBI is 10% the value of SPI
SPI value 1.22 steemp
CBI value 0.122 steemp
First Round holding
2000 SPI
20000 CBI issued
How does it work?
Buy CBI at 0.122
Set sell order 0.135 (just over 10%)
Tokens will be bought back at this price within 30 days
How is it collateralised?
2000 SPI has been sent to neoxianbank.
This will be released upon completion of buy back of all 20000 CBI tokens
FAQ
Is this a scam?
No
What if you dont buy back the CBI tokens
You get the equivalent in SPI tokens
How you gonna pay 10% within 30 days
Thats my problem
I have no intension of buying or have any real question but just wanna be awkward
There's always one 👍
Note
Only set a sell price of 0.135 anything more will not be bought
This will be run monthly returns of over 120% annually possible
Final thoughts
I have been giving away SPI, SBI shares, steem bounties for the past couple of months. Not sure how much but will be more than the 10% im giving here. This is set up so anyone can take part and make a decent return.
I have numerous tokens and none come close to a 10% return within 30 days, if they did i would invest everything in them.
As an investor you have nothing to lose.
I am taking all responsibility.
So buy set the sell order and check your wallet.
All posts will be done from this account so follow for updates @votebetting
I will try to post daily to keep you updated but if i don't it just means i am busy making you money.
Happy investing 💰💲💵📊