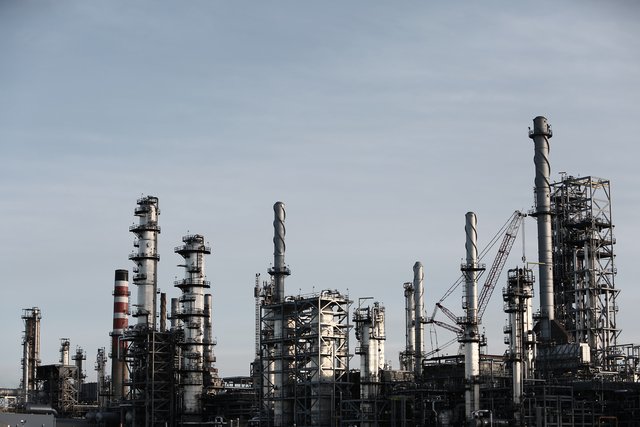 Eine neu Rangliste der größten Ölförderer der Welt lässt mal wieder die Politik der USA in einem neuen Blick erscheinen.
Neu ist das Fracking ja nicht aber die Ausmaße sind schon beachtlich angestiegen.
Momentan führen die USA mit rund 15,3 Millionen Barrel pro Tag ( Daten von 2018 / 1 Barrel = 159 Liter)
Damit haben sie die Saudis abgehangen, die mit 12,3 Millionen Barrel knapp dahinter liegen.
Auf dem dritten Platz befindet sich Russland, die mit ihrer alten Technik immerhin noch 11,4 Millionen Barrel pro Tag aus der Erde holen.
Die neuen Arbeitsplätze die durch das Fracking entstanden sind, bieten Trump natürlich eine breite Wählerschicht, auch wenn die Kosten für die Förderung höher als bei den Saudis sind.
Die Maßnahmen gegen den Iran oder gegen South Stream und Russland, muss unter dem Aspekt neu erdacht werden.
Der Absatzmarkt von Öl wird immer schwerer, da neue grüne Technologie auf den Markt drückt und die großen Metropolen im Smog ersticken.
Ob sich Trump aber jetzt einfach zum grünen Musterknaben entwickelt bleibt fraglich, denn es ist wohl einfacher sein Öl und Gas durch Arbeitsbeschaffungsmaßnahmen aus der Erde zu holen und Ländern wie Deutschland dann zu zwingen dieses abzunehmen, da sonst Zölle und andere Einschränkungen zu erwarten sind.
A new ranking list of the world's largest oil producers once again gives a new perspective on US policy.
The fracking is not new, but the dimensions have already increased considerably.
At the moment the USA leads with approximately 15.3 million barrels per day (data from 2018 / 1 barrel = 159 litres).
They have thus lost the Saudis, who are just behind with 12.3 million barrels.
In third place is Russia, which with its old technology still retrieves 11.4 million barrels per day from the earth.
The new jobs created by the fracking naturally offer Trump a broad electorate, even if the costs for the production are higher than with the Saudis.
The measures against Iran or against South Stream and Russia must be rethought from this point of view.
The market for oil is becoming increasingly difficult as new green technology pushes the market and the big metropolises suffocate in smog.
But whether Trump is now simply developing into the green model boy remains questionable, because it is probably easier to get his oil and gas out of the ground through job creation measures.
Countries like Germany will then be forced to reduce this, otherwise customs duties and other restrictions are to be expected.
Quelle:
https://www.capital.de/wirtschaft-politik/bp-studie-top-10-der-groessten-oelfoerderlaender