Well, I am late once again with the Season Rewards from Splinterlands that came at the end of November. So here is a look at what I got.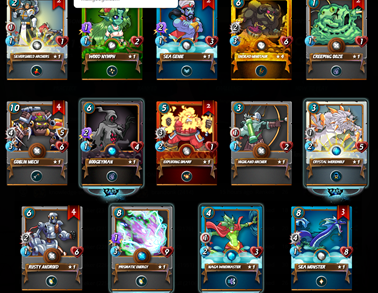 As usual, there was nothing spectacular and is a lot of the same old. The two that I will mention are the GF Undead Minotaur and the new reward card Boogyman. The Gold Minotaur is worth around $0.70 and the Boogyman is only worth $0.14, but is a new addition to my team. Overall the ROI from the season rewards comes to about $1.50 at the time of writing. So, altogether not great, but not bad either. As always, we are going to keep our fingers crossed for a Gold Legendary to bring in the real money.
As always, thanks for reading and stopping by!