As you have read from the title, our power has gone out this evening. We have gotten some stronger rain this evening and that may have been the cause, but I guess we will wait and see. So, for tonight's post, it will be quick. Below is a recent Orb purchase on Splinterlands. Lets see how I did.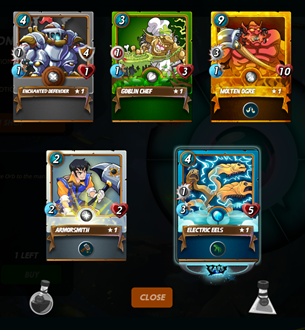 I have bought a few orbs, but I have been relatively lucky so far. I think I will continue my luck as I earn DEC. The most notable card from the bunch was a GF Common Fire Splinter. He has been a great addition to my game and comes in pretty handy.
Thanks for stopping by!