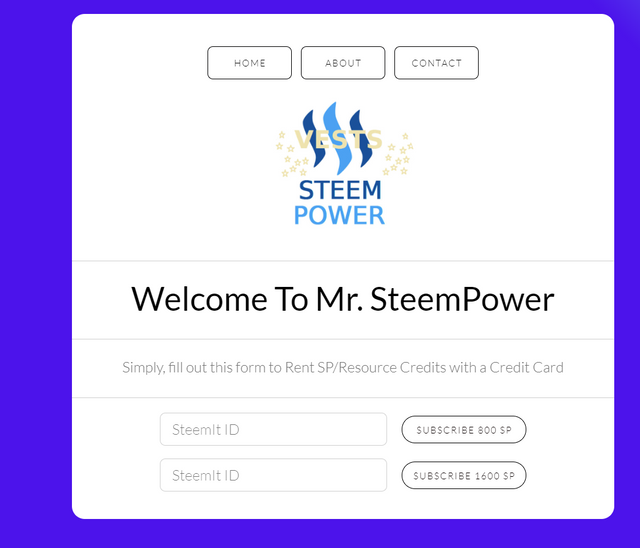 Thanks everyone who gave us feedback on your Mr.SteemPower experience so far.
We are busy re-designing the experience for you based on all the feedback we have from you. We noticed a lot of people having to go back to select package etc,etc. We want to make the user experience flawless and are close to finishing it.
You can read about our initial launch here in test mode. Make sure to follow this account to be notified of our launch.
After we re-test this with the community we will go into "live" launch probably mid-December depending on how well our tests go.
---
Here again will be the advantages with buying SP w/ Credit Card:
---
No need to buy Steem/Bitcoin or crypto to Buy Steem Power

You will get TWICE as much as you pay in SP

Future Delegation to Fiat program - you'll receive fiat in return for delegating to our customers ( coming soon )
Stay tune!