A few days ago another token with great potential has come to our STEEM family in form of community and it has a really nice niche… Sports! We wish a warm welcome to SPORTS token and their website https://www.sportstalksocial.com/. If you need more info about anything connected with token or community, you can make contact with @patrickulrich who stands behind this awesome project.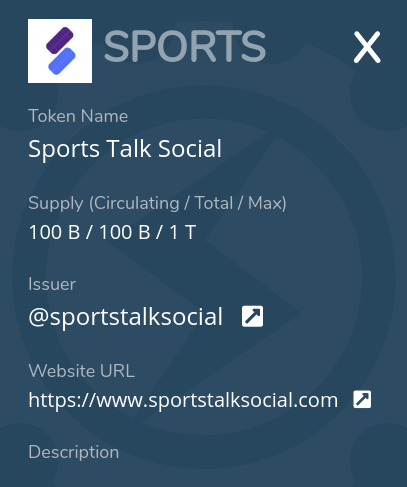 Besides that one, we have been witnesses today of an airdrop of LEO token, which is the official token for investing community. You can find their website at https://www.steemleo.com/ Airdrop was an interesting solution for token distribution and it was connected to the amount of PAL tokens that STEEM users have at the moment of the airdrop. Just a reminder, in my opinion, PAL token distribution was very well thought out and with great rules about activity and preventing the creation of whale accounts at the beginning.
You can find more about the token, mining and distribution of LEO token here: https://steemit.com/steemleo/@steem.leo/a-new-scot-tribe-on-the-block-or-introducing-steemleo-a-community-for-investors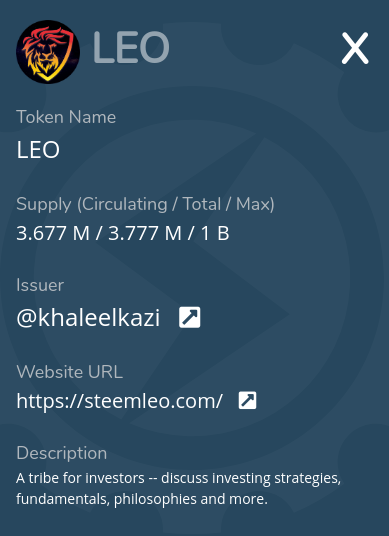 There is one interesting curiosity about these two communities. Besides that they are a totally different niche from each other, it is interesting that both of them actually starting to build a community around them. If you take a look at other communities, like PAL or SPT (SplinterTalk), BEFORE creating tokens and a separate website for the community, they already have a large base of supporters and fans on Discord. So, implementing and starting the website and token was "easier", because of really large wind in the back. The start was super-fast and the projects were running smoothly in the blink of an eye.
There is no doubt that SPORTS, LEO and others will have a though job to break through, even with a lot of promotion. But, on the other side, that gives a chance for new content creators to find their place in their favorite niche and maybe become whales in particular community in the future.
One more interesting info... If you are tired of old Steemit.com design websites templates, check out https://steempeak.com/tribes . You can find there new communities, or tribes as they call them, and enjoy in SteemPeak look and functions on them. Nice job SteemPeak team!
ph

.:. .:. .:. .:. .:. .:. .:. .:. .:. .:. .:. .:. .:. .:. .:. .:. .:. .:. .:. .:. .:. .:. .:. .:. .:.

Don't forget to follow, resteem and browse my steempage to stay connected with all the great stuff!

Join SteemSavvy.com The Ultimate STEEM School
.:. .:. .:. .:. .:. .:. .:. .:. .:. .:. .:. .:. .:. .:. .:. .:. .:. .:. .:. .:. .:. .:. .:. .:. .:.