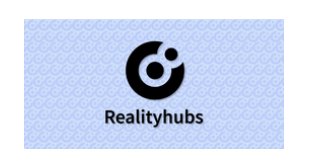 Realityhubs.com is a new Steem blockchain based website that launched on Steem Engine in the last week. The project founder is @knowledges.
What is special about RealityHubs?
RealityHubs is a review platform where users can post on their opinion on things people use in everyday life, thus Reality Hubs. This is very broad category, thus it is attracting a lot of users.
Special Airdrop for early adopters and posters
As a special incentive readers of the introductory post receive simple instructions for a free airdrop! When you read it be patient because there are a large number of comments, so it is slow to load!
The project progress in one week:
Token sales and staked
So far, over 12,000 RHB tokens have been bought by 82 Realhubbers with 12,521.6 RHB staked on 59 accounts (excluding the @realityhubs account). Also, 864 Steemian has commented on the introduction post for the airdrop at the time of writing this post.
The team behind the project.
Realityhubs was created by a team of four individuals, who share the same mission of creating a community of users producing quality content, promote fair distribution of awards and whose goal is to be around a long time. While @knowledges is the founder of the project, the other team members are @tykee, @excel-lent, @ckole, and @darewealth.
Professional Help Wanted
The project team has indicated that they want other professionals to join the project.
We need an experienced Digital marketer, Content writer, and Ambassadors in every region. Everyone willing to take these positions should contact knowledges (Smiles' at all)#3295 on discord. You will get the requirements from him.
The team encourages community consensus curation, which includes both up and down votes.
In order for the token to be distributed to quality content writers fairly, consensus votes (upvote/downvote) are essential. The project team encourages the community to work with the team to keep the platform free from spam, vote farming, and other hazardous behaviors that could make the platform fail.
Realityhubs has created a bot to flag unrelated content.
As part of the efforts to discourage the posting of unrelated content, or the team created a "bot" the @reality.curate account which will flag unrelated content on the website or using the RHB tag.
Github Repository: https://github.com/steem-engine-exchange/nitrous/tree/
If you like my post or find it useful please resteem!
Review Sources: