Crypto Donations to Ukraine Exceed $20 Million!
Since the government of Ukraine Tweeted on Saturday that they're accepting BTC, ETH, and USDT, donation support has been pouring in! Thank you crypto community fo
source
Ukraine Crypto Donations Pour In!
We are crowd funding the support of a sovereign nation under attack by Russian military forces. Crypto donations are pouring in and according to analysts have already reached upwards of $20 Million.
On Saturday the official Ukraine government twitter account put out a call for donations in BTC, ETH, and USDT, and the crypto world is responding big time.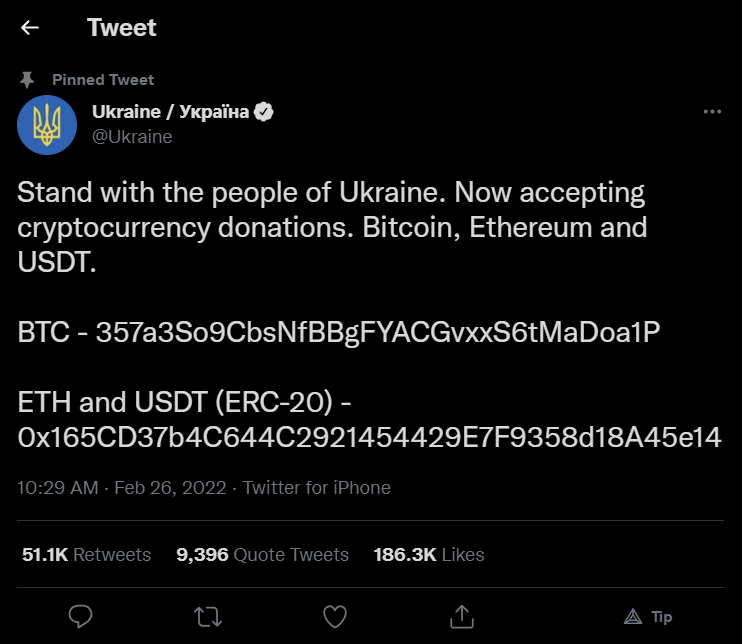 Donate Crypto Directly To Ukraine
You can donate crypto of any amount directly to the Ukraine government with no intermediaries.
Donation Addresses:
BTC - 357a3So9CbsNfBBgFYACGvxxS6tMaDoa1P ETH/USDT - 0x165CD37b4C644C2921454429E7F9358d18A45e14
Always double check the address with the original and verified source.
Ukraine DAO Raising Funds
This is where I've made a small donation.
I noticed on Thursday or Friday that a DAO was formed to raise money for NGO's in Ukraine, and it's being led by rock group Pussy Riot through the Party Bid Platform.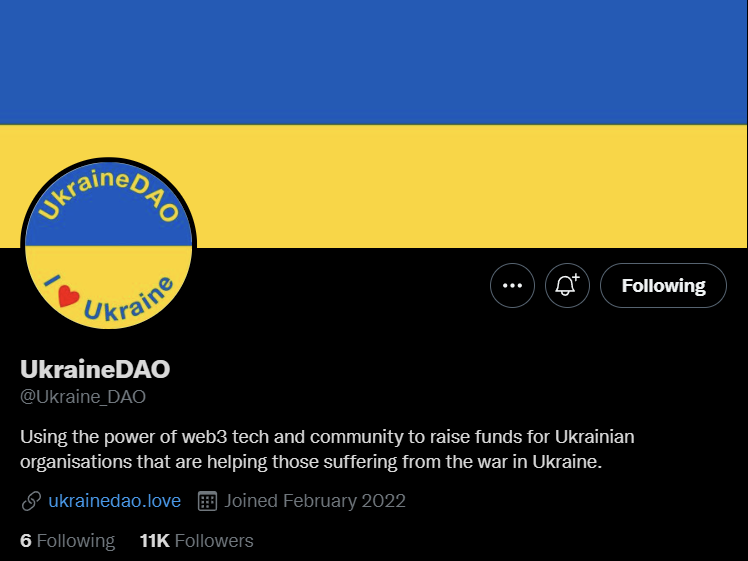 2143 contributors so far for a total amount raised of 1353.25376143 ETH or $3,548,001.31 at current value.
This is addition to the crypto funds that have been directly donated to the government of Ukraine.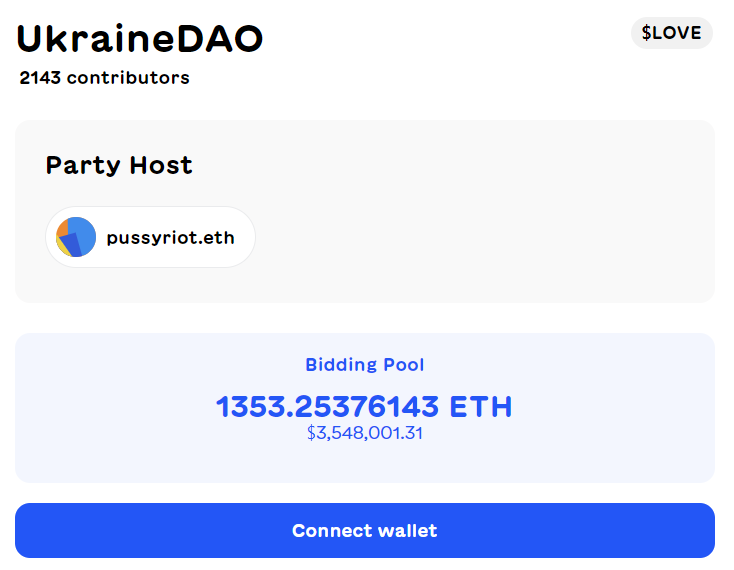 With this DAO project users are able to use the Party Bid platform to come together and bid an NFT, in this case a Ukraine flag. The funds raised by the party, if successful will achieve the winning bid on the NFT and funds will be transferred.
Again we are crowd funding the support of a sovereign nation under attack. This is a use case that I had never personally imaged but it makes complete sense.
Proud of the global crypto community for stepping up and supporting Ukraine in a time of need.
Ciao for now,
---
Additional LeoFinance Content:
Posted Using LeoFinance Beta