Snoop Dogg NFTs Hit Sandbox Metaverse!
Snoop avatars are hitting the metaverse, the Sandbox metaverse that is. The collection of 10k Snoop avatars features a mix of Humans, Aliens, Zombies, Robots and more.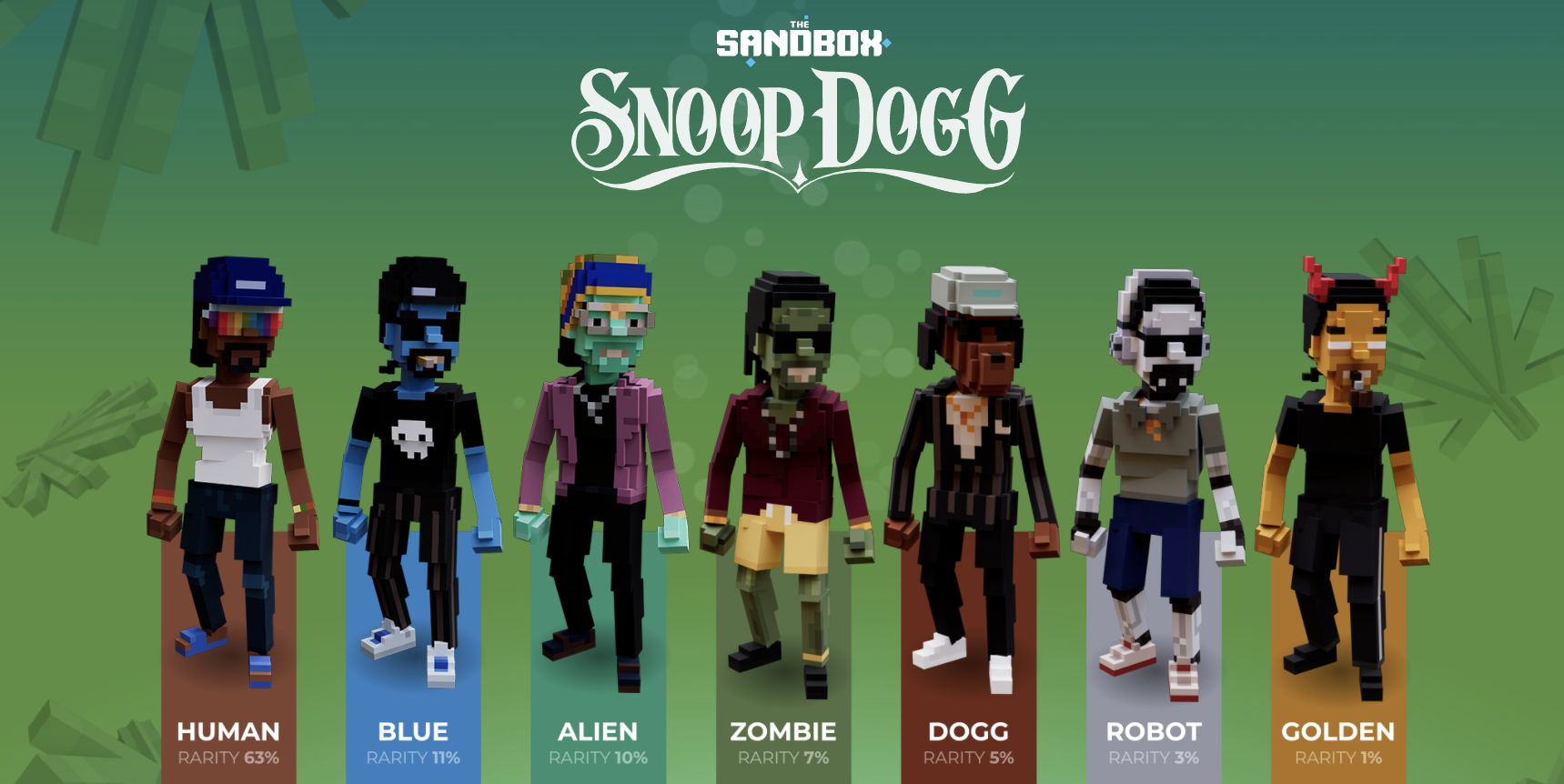 Snoop Dogg In The Metaverse
There's 10k avatars in the collection and according to Sandbox discord the presale sold out 6k avatars, leaving another 4k for public. They've also reduced the max mint per wallet from 10 NFTs down to 1 each, in hopes for a larger distribution.


What are the Doggies?
The collection consists of 10k Snoop avatars programmatically generated. and playable in the Sandbox metaverse. Each Snoop avatar is unique and crafted from over 150 traits which wewre designed by Sandbox's voxel artists.
Some avatars are from one of three unique sets of NFT within the collection, these including Dope Avatars, Classic Avatars, and Signature Avatars.
Minting an NFT from one of these sets will net you what I consider a special edition avatar, custom designed by Sandbox, inspired from classic Snoop Dogg music videos, or 1/1's from some of Sandbox's top voxel designers.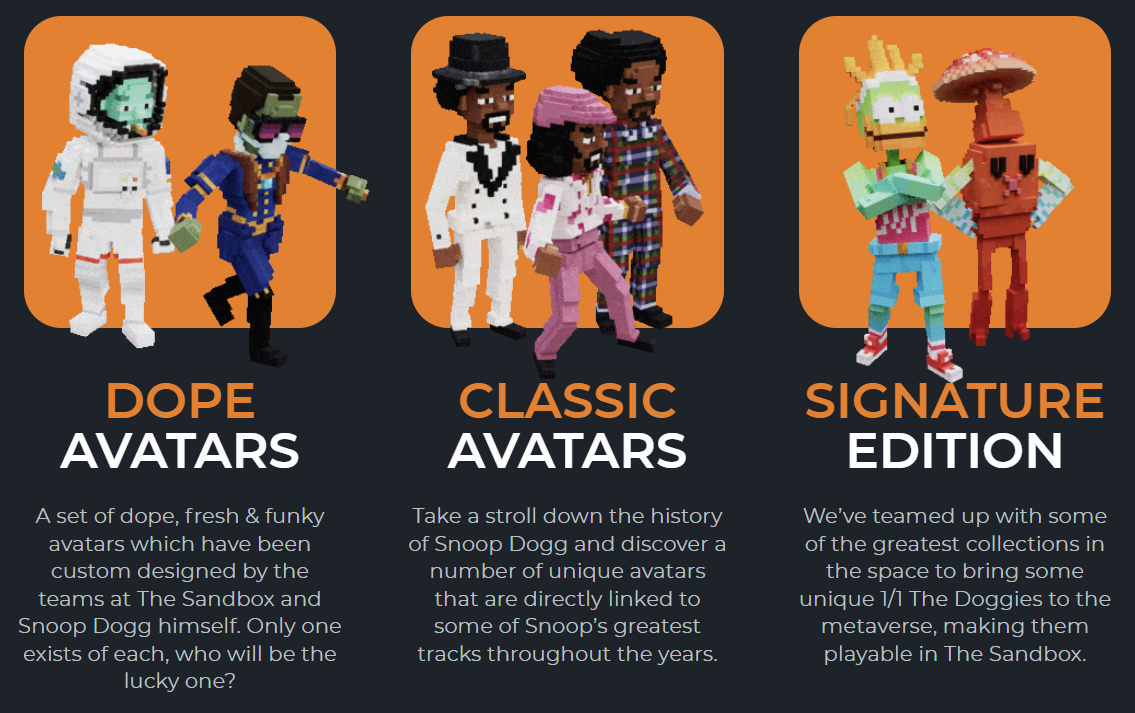 Public Mint Live at 5pm EST
Public sale goes live today at 10 PM UTC / 5 PM ET on the same website as yesterday: https://www.sandbox.game/en/snoopdogg/raffle/mint/
Do these look like assets worth adding to the NFT hedge fund? Floor before reveal on pre-sale Snoop NFT is already 0.8 ETH. Best of luck to those minting tonight!
Ciao for now,
---
Additional LeoFinance Content:
Posted Using LeoFinance Beta