Solana Gets New Meme Coin: BONK INU + NFTs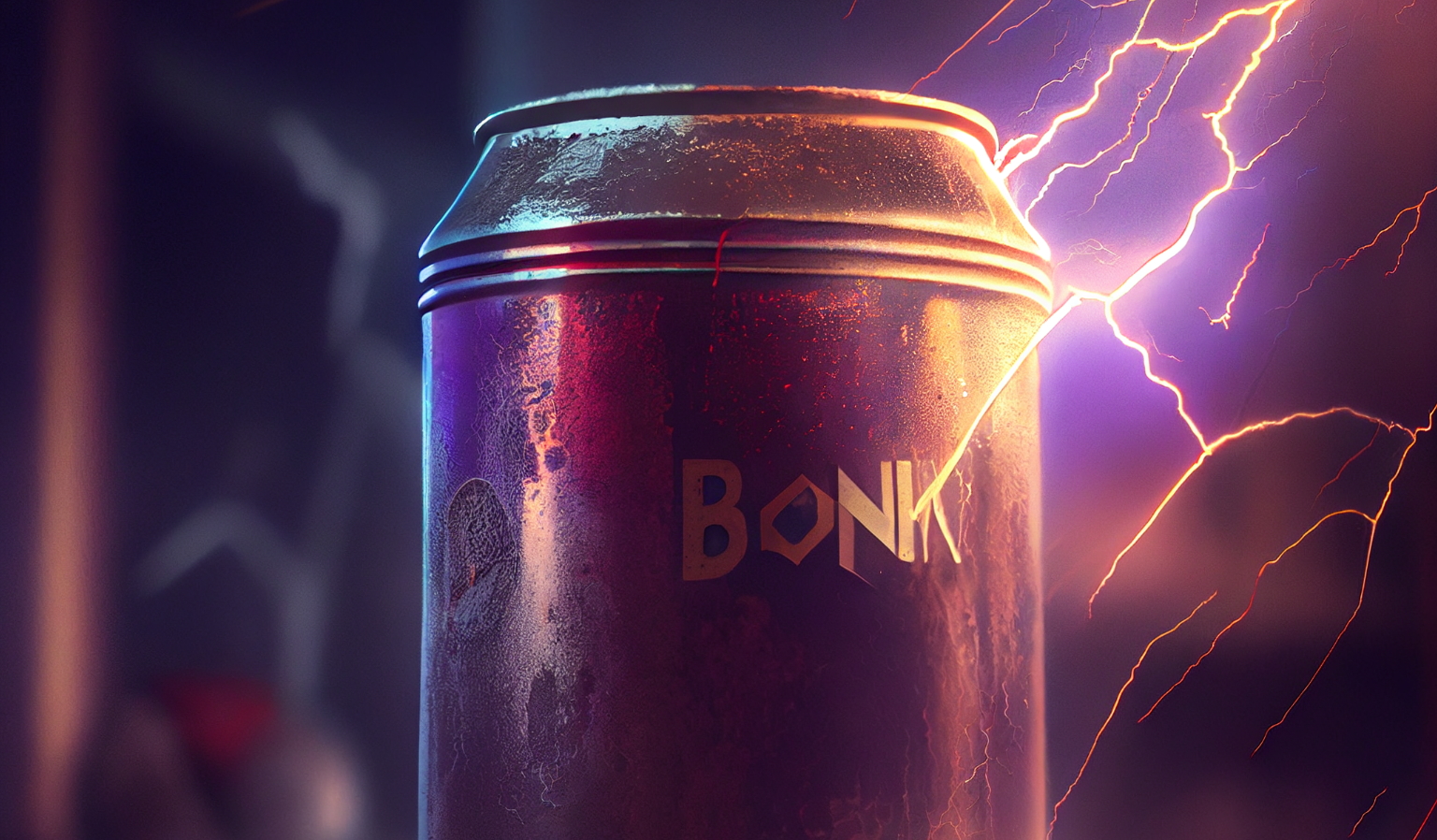 You know your chain is legit when you got dog coins right? Solana gets its very own pump and dump meme coin, and it's not too late to get rich, I mean grab a bag.
At minimum BONK! good for a laugh and that's worth something right? It's the dark days of crypto winter, Timmy and Jimmy won't come out and play and some of us are bored. BTC and ETH have been pumping in past weeks but it's probably just a bull trap.. 🐂🎯
Nothing like a new meme coin to breath a little life into the Solana community. After having a couple of their top NFT projects poached from the chain there's probably a little desperation in the air. In need of a little pick me up if you will, this project, even if temporarily, fills this void.
BONK/USDT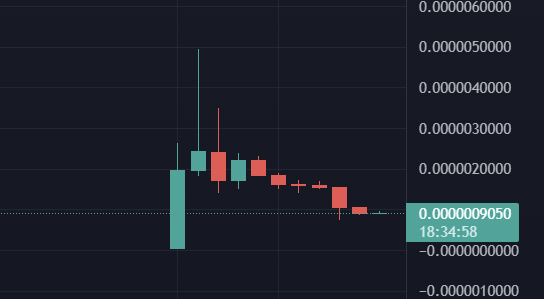 What is Bonk Inu Coin (BONK)?
According to its official one-pager, BONK is the very first Dog-themed memecoin on Solana that's "for the people, by the people."
Distribution:
20% of it went to Solana NFT collections (297K individual NFTs)
15% to early OpenBook traders
10% to Solana collectors and artists
5% to Solana developers
Max Supply: 100,000,000,000,000
Utility:
None?
Community fun and games.
Bonk SBF over the head with a bat!?!
Got BONK? visit a website, connect your wallet and start hitting "SBF" with a baseball bat..
What's interesting and fun is that developers are free spin up more fun and games using the token, the sky is the limit, and we're already starting to see the Solana community get to work with sites like https://nearcrash.io/.
This is a classic crypto gambling site, place your bet, ride the rocket up and cash out your multiplier before the ship explodes.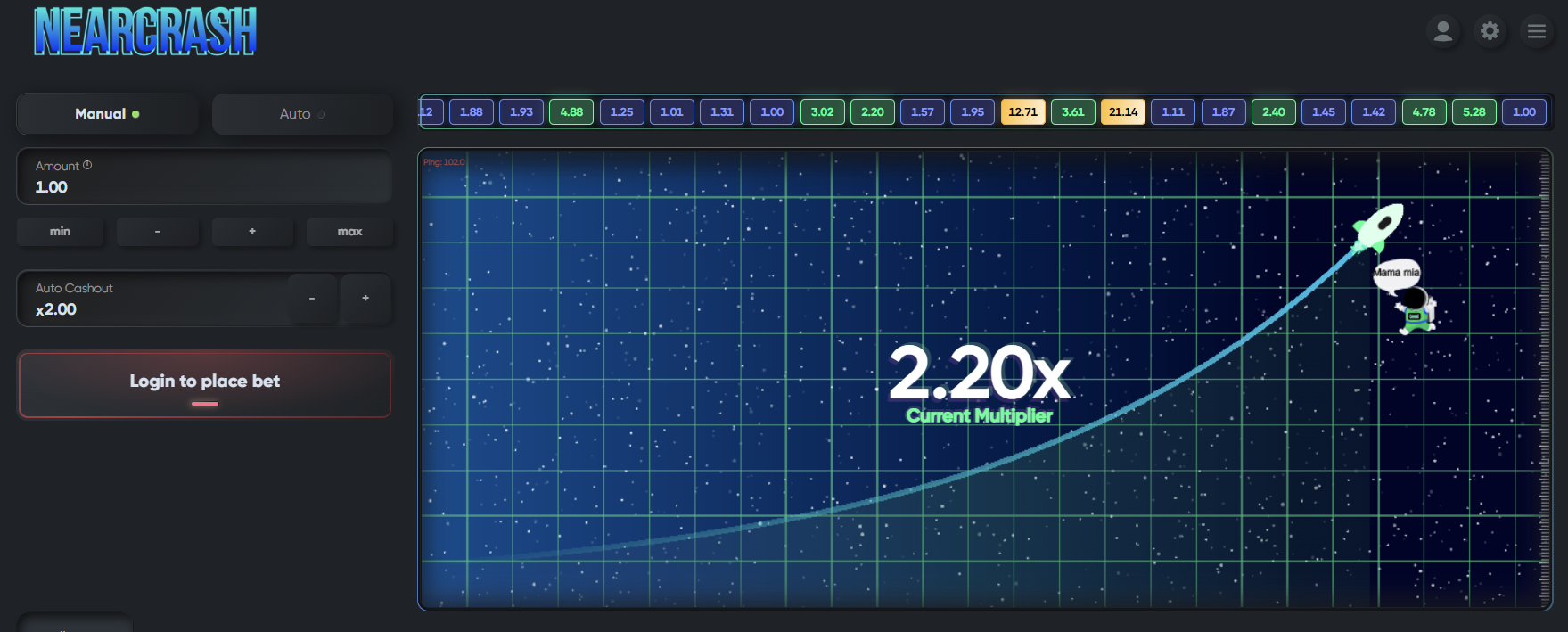 One of the problems with pre-mined coins is that the developers tend to keep a big bag for future use and this often leaves the community with a bad feeling.
Especially so when there's no clear roadmap or doxxed team behind the token. It's a dark cloud that can hang over the project until the team ultimately caves to community pressure and burns some of their bags or at least makes their intentions clear.
IMO what's done is done, if you pre-mine a massive amount of coins the community will think its a key factor holding the price down. Team burns, and in the end there's little to no effect on token price.
It's a meme coin with no use case, its just for fun. There's no fundamentals that improve by burning the team bag, if only a slight increase in sentiment that will be forgotten in short time.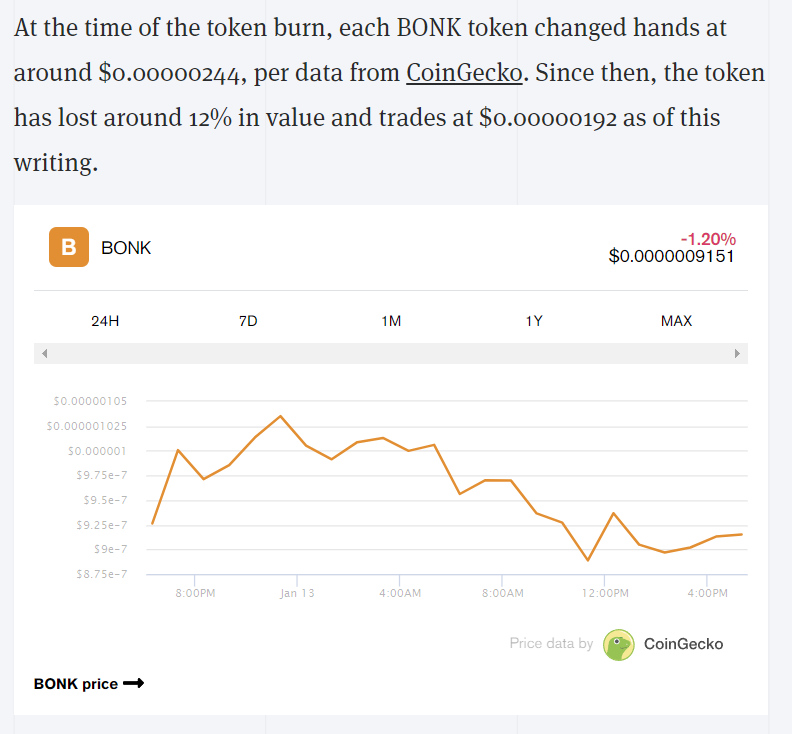 When launching a pre-mined token its best to deliver it along side a clear picture that illustrates exactly how each portion of the distribution will be used, and stick to the plan. Managing expectations 101 if you will.
BONKZ NFTs
On the back of the BONK! coin launch a series of NFTs known as BONKz was successfully sold, and is available through NFT marketplace Magic Eden.
The Bonkz collectibles are purely art-based and with no imminent plans for utility, its creators told CoinDesk yesterday. Pricing for the mint – a term that refers to the initial issuance of any NFT – was $25 worth of BONK, and secondary trading will be transacted with solana (SOL) tokens.
The NFTs appear to be unrevealed with a floor price of apx 13 SOL, or about $221 USD at present time.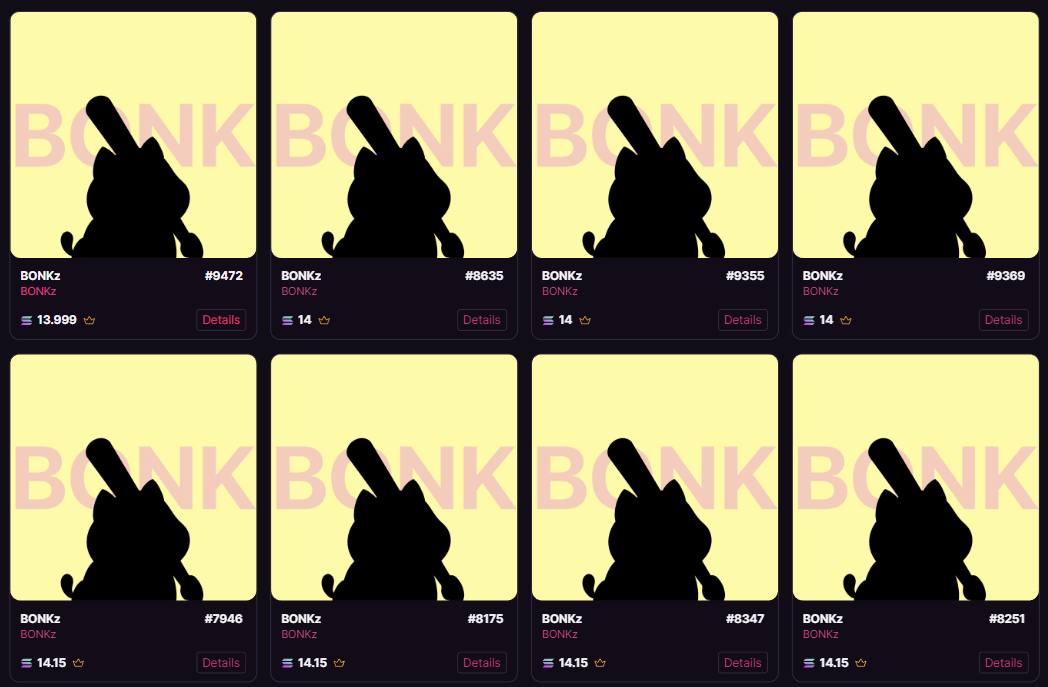 It's all fun and games, until someone loses their house.. stay safe out there.
Until next time
Posted Using LeoFinance Beta