ENS DAO is In Danger of Losing Its Website
Fed chairman says interest rates could go higher and ++bitcoin plummets++—again. BTC is now ++68 percent below its peak++. More than half of all bitcoin trades ++could be fake++. And September is looking to be a very ++ugly month++ for bitcoin's price. Why Bitcoin copies just ++don't cut it++. There is a lot to chew on here, but I still think optimism is a good take—both on bitcoin and the overall crypto market. Could it be that more than half of bitcoin trades really are fake? I mean, it's unregulated so, perhaps. If it could be confirmed, would you still trust bitcoin? A guide to ++lower bitcoin transaction fees++.
Millions of ETH lie ++unclaimed in presale wallets++. Ethereum could get ++kicked off cloud host++. Ethereum node centralization concerns ++take center stage++. Why the ++Merge could fail++.
ENS DAO ++could lose its domain name++ because the only person who can renew it is in jail. Wow! This is HUGE. If I were Virgil Griffith, I'd petition a court to force my jailer to provide for emergency access to the internet for the sole purpose of renewing this domain name, then I'd renew it for 10 years.
Binance is ++suspending ETH and ERC-20 withdrawals++ during the Merge, froze $1 million ++corporate account++ upon request. They're also ++halting trades++ for Terra Classic. The exchange is helping Busan in South Korean ++develop blockchain industry++.
Coinbase will evaluate ++potential hard forks++ after Ethereum Merge. This is a different approach than the one taken by Binance, which has already ++committed to the fork++. Coinbase's multiple ++class action lawsuits++. The crypto exchange has a ++dark future++ ahead of it.
A new partnership allows Ripple to facilitate ++cross-country remittances in Asia++. Attorney John Deaton says it's unfair to target people ++who don't know++ who Brad Garlinghouse is. XRP whales move millions. Was that a ++pump and dump++?
One analyst explains why he's ++bullish on Tether++. He makes the interesting comment that USD Coin is subject to censorship. I can't argue with that. Still, USDC has its upsides and USDT has its downsides. In the world of crypto, we must all pick our poison. Hemlock or cyanide? Listen to Tether Co-founder Reeve Collin discuss ++Tornado Cash sanctions++.
Don't buy into the ++EOS rebrand++.
Reddit is ++airdropping free NFTs++ to loyal users. Reddit CEO ++won't say "NFT++."
3 in 4 investors worldwide are ++getting into crypto++ because of GameFi. GameFi is going to be huge. That's why I hold certain GameFi tokens, such as MANA (Decentraland), and don't play the games. I really don't have time to play games, but I was into Splinterlands at one time. GameFi will be a huge sector of the ++cryptosocial genre++. It's almost a guarantee.
Meta Horizon VP is ++walking out the door++. Grimes says Mark Zuckerberg ++not qualified++ to run the metaverse. How ++misinformation will be managed++ in the metaverse. What is ++the darkverse++?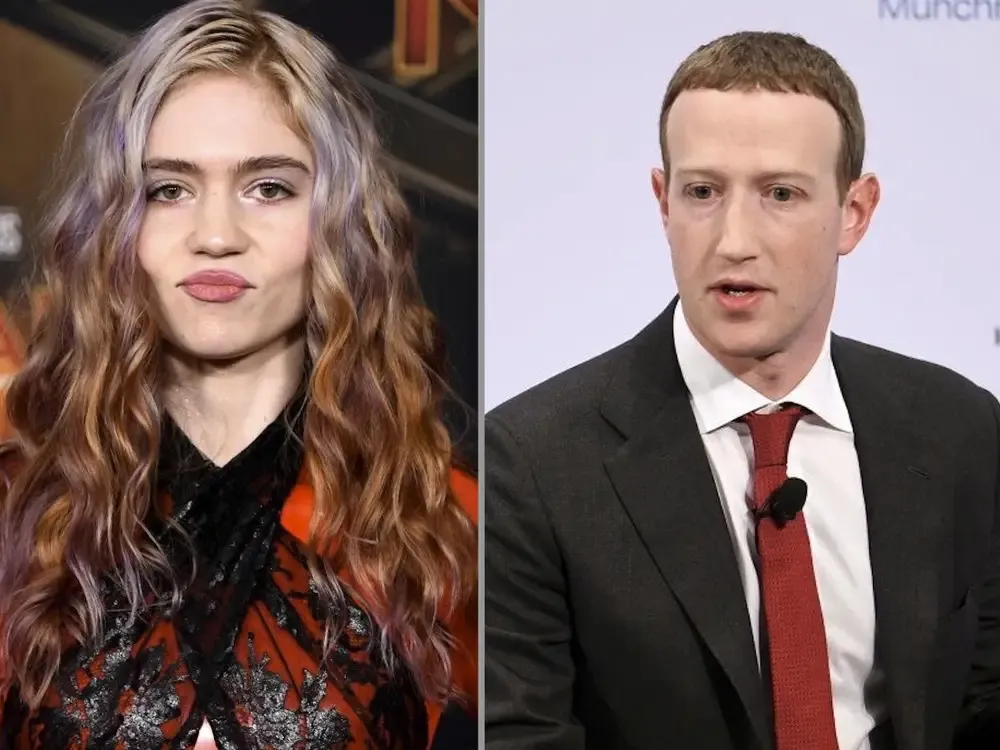 Taliban ++outlaws crypto in Afghanistan++. The discussion on Reddit takes an ++unexpected turn++. The first comment, from the moderator bot, says Finbold is an unreliable source of information. I'll let you be the judge. In case you don't like the source, ++Bloomberg is reporting on it++ too.
Countries where cryptocurrencies are ++prohibited or restricted++.
++3 mistakes to avoid++ when buying crypto. How to tell if a crypto project is a ++Ponzi scheme++. I think everyone needs to learn how to identify a Ponzi scheme, for two reasons. First, learning how to see the signs will protect your investments because you won't invest stupidly. Secondly, by learning how to detect a Ponzi scheme, you won't make wild accusations about legitimate projects being Ponzi schemes when you really don't understand how they work. ++Will the crypto market recover++? This is something every investor must decide for themselves.
Read the Bitcoin Association ++annual report++.
The White House Historical Association will soon have its own ++NFT collection++.
A brief history of ++Web 3.0++.
Shopify ++backs Web3 toolkit++.
Sweatcoin, DAO Maker partner on ++fitness token++. A new DAO called Salon ++decentralizes art collection++. As fond as I am of the decentralized ethos, let's be honest about its dangers. With centralized finance, one must trust the wisdom of the centralized expertise of the head cheese. With decentralized finance, one must trust the wisdom of the borgian collection of voices that have a vote and use it. I honestly can't think of many real-world instances where the wisdom of the crowd has been superior to the wisdom of a well-informed benevolent individual. Unfortunately, individuals are rarely benevolent. What's your take? Comment below.
The digital bubble bursting could be ++great news for digital artists++.
How to use ++NFTs for business++.
CoinDCX launches ++DeFi mobile app++.
Are Republicans stopping the Democrats from ++forcing CBDC++ down Americans' throats?
Ethereum-based Drife ++takes on Uber++ in India.
Spanish market regulator plans to keep a ++close eye on metaverse event++ in Madrid this weekend.
A Filipino student was asked to check his crypto wallet via billboards, and now ++he's a millionaire++.
Taiwan to ++debut digital currency++ by September
Snark and commentary in italics. Shoes on my feet. Inclusion of links in this newsletter does not imply my endorsement of ideas presented, nor agreement with them. Please hold your hate mail for when I truly rattle your cage.
Cryptocracy is a decentralized newsletter published several times a week. I curate the latest news and crypto analysis from some of the brightest minds in crypto, and sometimes offer a little insightful and snarky commentary. Always fresh, always interesting, and always crypto.
First published at Cryptocracy. Not to be construed as financial advice. Do your own research.
Image credit: Grimes/Zuckerberg, Getty via Business Insider