It's Been a Great Week for Crypto All-Time Highs
This post is published via LeoFinance.
7 months ago
Oct 24 2022 1:37 pm
-
3 minutes read
It's Monday, do you know where your Presearch vote is?
In a world of financial crises, does bitcoin reign supreme? **(AN AWESOME READ) **Is bitcoin destined for another all-time high? Predictions for 2023 put bitcoin in the range of $3,500 to $1 million._ It's likely somewhere in between._ If Walmart gets serious about crypto, bitcoin could soar to the moon. As for bitcoin mining, the top three countries are the U.S., China, and Kazakhstan. Bitcoin's mining difficulty hits another all-time high with 3.44 percent bounce. Bitcoin is all over the news this morning, which is good. As for BTC's price movement in 2023, I don't see it hitting $1 million. It could go down before it goes up, but I can see a bull market on the horizon. Oh, and the bit about Walmart is very interesting. I do think Walmart playing with crypto could drive further demand.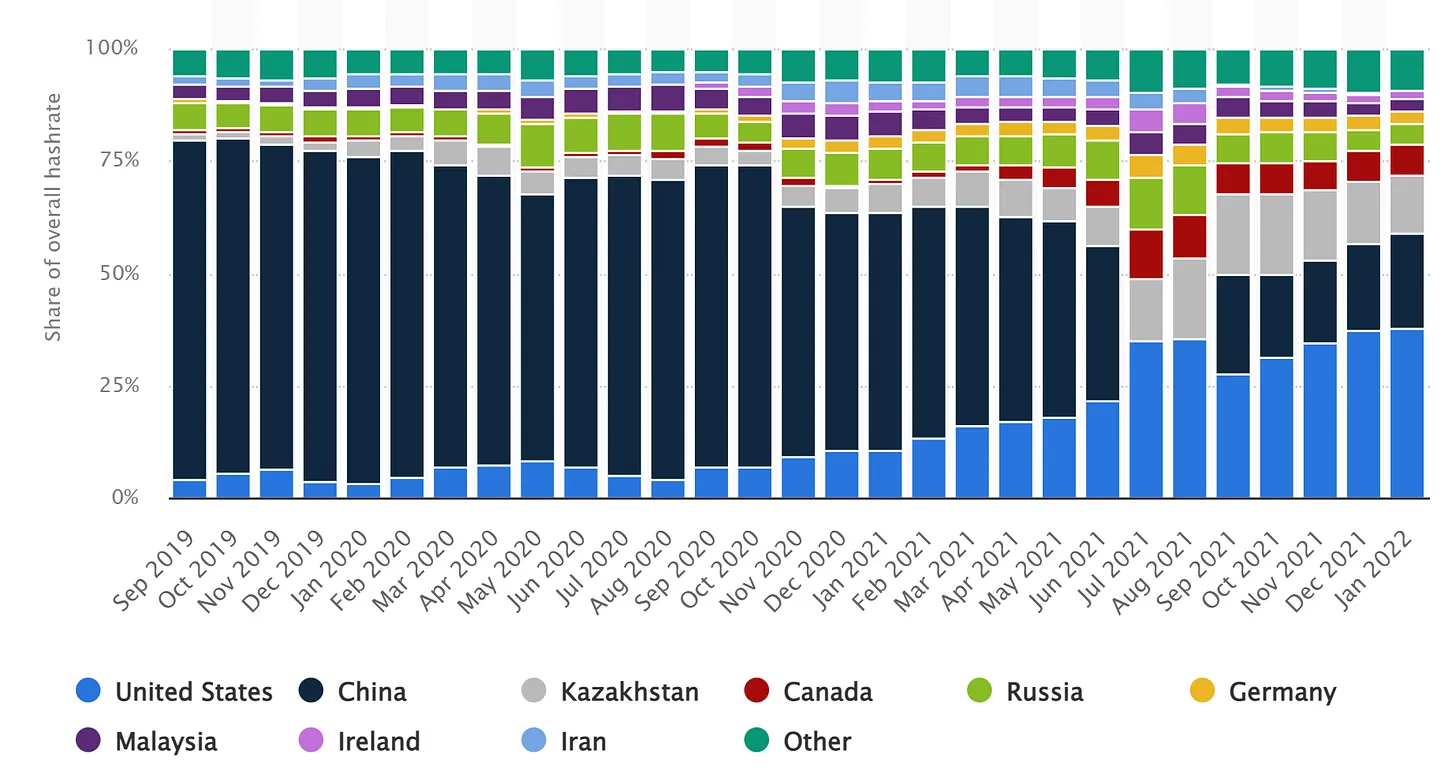 Due to accumulation, the number of ETH whales has hit an all-time high. The Chinese Netflix, iQIYI, is using Ethereum smart contracts to protect copyrights. This is an interesting move and could lead to a trend in smart contract use cases.
In just six weeks, Binance's stablecoin increased its market share from 10.01 percent to 15.48 percent. FTX CEO Sam Bankman-Fried says it could spark the next great stablecoin war. BNB has kicked USDC out of fourth in market cap. BUSD is gaining in stature, and there are three stablecoins in the top 10. DAI isn't far behind at 13th. I think we could very well see another stablecoin war and both BUSD and DAI could be major contenders. Speaking of DAI, Maker's three-part plan to wean itself from centralized teats involves a Pigeon, an Eagle, and a Phoenix. Given DAI's "long road" to decentralization, it will have a difficult time competing against USDT, USDC, and BUSD's centralized approaches unless it remains centralized.
Coinbase becomes a customer of Brex, the spend management service.
Ripple's director of engineering is getting out. Cardano Founder Charles Hoskinson has accused the Ripple community of spreading conspiracy theories. The Securities and Exchange Commission (SEC) handed over the Hinman documents Ripple wanted so badly only to file a Memo in opposition to defendants. The SEC has become a master of the administrative delay.
Cardano NFT volume hits all-time high. Founder Charles Hoskinson hints that something "special" is coming in November. 8 NFT skateboards sell for 200 to 309 ETH. _Yes, they really are golden. The stuff of legends. _Shopify is introducing new NFT features for online retailers.
Dogechain trading value hits all-time high with 200 percent jump in one week.
Google searches for "Bitcoin dead" hit all-time high as more people take an interest in Web3. Can Web3 make education equitable, efficient, and personalized? Even Standard Chartered, a traditional bank, is embracing Web3.
Zilliqa is prioritizing gameplay.
Cryptocurrency has no point without censorship-resistance. This is absolutely spot on. Without privacy and censorship-resistance, we'll be right back to where the 20th century ended. Why overhaul the financial system if you're not going to overhaul it completely? It's like overhauling your car's engine but leaving all the bad parts in place.
The advantages to crypto lending.
Staking platform Freeway has closed off its exits.
Meet the companies that have stock in the metaverse.
Japan is losing its gaming cred due to crypto hostility. What is wrong with play-to-earn gaming, and can it be fixed?
The UAE's crypto industry is set to disrupt online commerce.
My enthusiasm for snark has hit an all-time high. That's why snark (and commentary) is in italics. As a reminder, inclusion of an item in Cryptocracy does not mean I agree or endorse the ideas presented. Of course, it also doesn't mean I don't.
Cryptocracy is a decentralized newsletter published several times a week. I curate the latest news and crypto analysis from some of the brightest minds in crypto, and sometimes offer a little insightful and snarky commentary. Always fresh, always interesting, and always crypto.
First published at Cryptocracy. Not to be construed as financial advice. Do your own research.
Image credit: CoinTelegraph
Posted Using LeoFinance Beta