It's Been a Week of 'Firsts' in Crypto
7 months ago
Oct 28 2022 1:28 pm
-
3 minutes read
Binance saw a record 55,000 BTC move in one day. That's more than $1.1 billion, a new record. Despite the price of BTC hovering in the $20,000 range, there are three solid proofs that bitcoin is the song that doesn't end. Any idea when the next bitcoin bull run will hit?_ It's been almost 15 years since bitcoin seized the nation's faltering conscience. You'd think it would have matured by now. It's barely a teenager. Still a lot of hype and still a lot of resistance. But what bitcoin has done is spark a revolution in private digital money. I'd say that's one hell of an influence. Thank you, Satoshi!_
Ripple makes history once again. The company's XRP holdings have fallen below 50 percent of circulating supply for the first time. This is excellent news. If Ripple controls less than half of circulating supply, it will have less influence on the price of XRP. This could benefit the company in its case against the SEC. If this continues to decline, it will be evidence that more people are using XRP and eating into Ripple's self-influence, making XRPL less centralized and therefore less deserving of criticism. That's not to say there aren't reasons not to like it.
Coinbase CEO Brian Armstrong's favorite song is Kumbaya. In an interview with podcaster Anthony Pompliano, aka Pomp, he humbly and sincerely stated that he wants to see more cooperation in the crypto space. He went on to say he's totally anti-tribalism, dude. Brad Garlinghouse thought that was funny. He has his own tweet.
Stablecoins have become all the rage. FTX is now considering the launch of its own stablecoin. This doesn't surprise me. Coinbase has its stablecoin, CBDC, co-developed with Circle. Binance has its own stablecoin. Gemini has a stablecoin. I guess you're not a real crypto exchange if you don't have a stablecoin. But if that isn't enough, CoinMarketCap lists 134 different stablecoins. Can we have too many?
ConsenSys wants to launch a MetaMask Grants DAO and has committed $2.4 million.
The first NFT vending machine will present at NFT.London in November.
There are 15 new smart contract scams every hour. That's one every 4 minutes, and most of them originate on the BNB Chain. Popularity draws attention.
Norway sets up the first tax office in Decentraland. Because the first thing anyone wants to do in the metaverse is pay their taxes.
Is Core Scientific going bankrupt?
More than three-quarters of America is uncomfortable investing in crypto.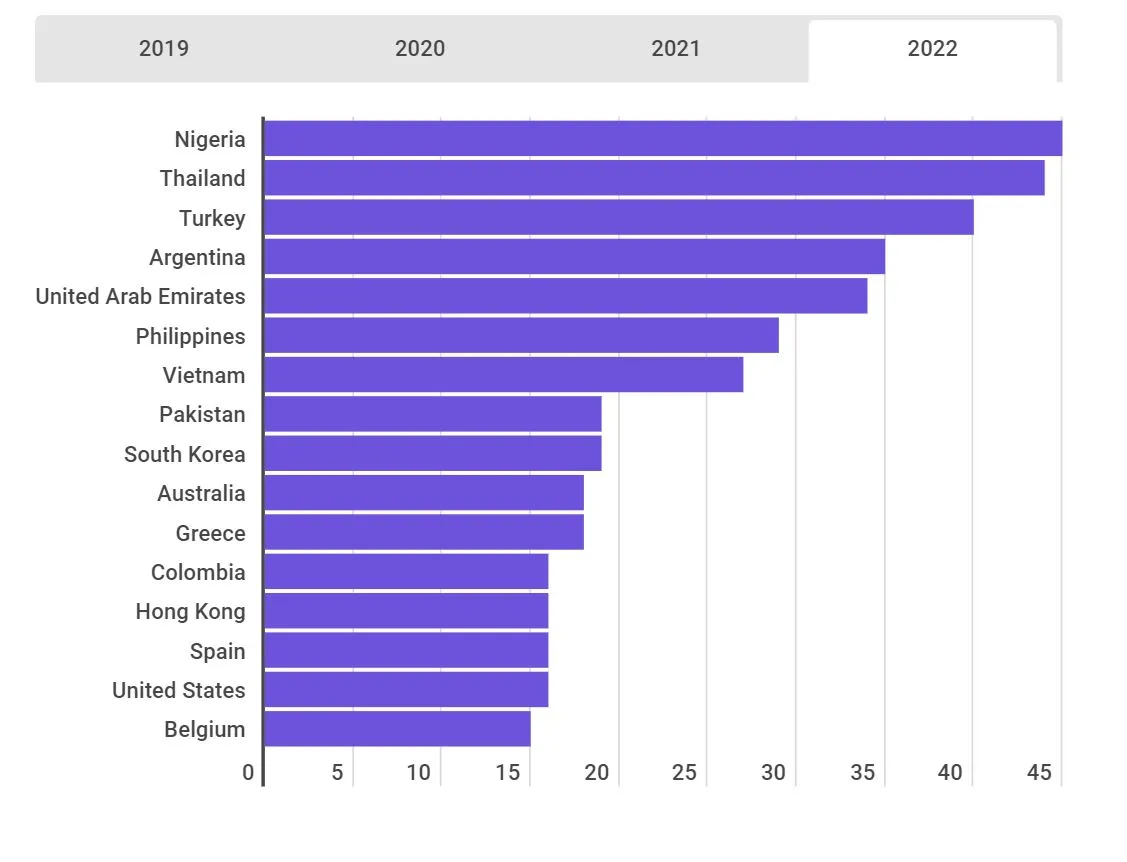 Magic Eden and X2Y2 have already gone this route. Now, LooksRare joins them in nixing royalties as a default. Optional royalties is the going trend in NFT sales. It's possible that more NFT marketplaces will begin to offer optional royalties and pay NFT creators in other ways. In LooksRare's case, they'll share 25 percent of platform fees with creators and collectors. Creators will make less money this way, I think.
This might come as a surprise, but Silicon Valley tech company CEOs aren't huge fans of the metaverse.
These 7 countries have banned cryptocurrencies.
Kazakhstan, which has been testing a central bank digital currency, is going to take it for a spin on the BNB Chain.
Snark and commentary in italics. Inclusion of an item does not mean I agree or endorse the ideas presented. Of course, it also doesn't mean I don't.
Cryptocracy is a decentralized newsletter published several times a week. I curate the latest news and crypto analysis from some of the brightest minds in crypto, and sometimes offer a little insightful and snarky commentary. Always fresh, always interesting, and always crypto.
First published at Cryptocracy. Not to be construed as financial advice. Do your own research.
Image source: Bankless Times