Web3 Wednesday: Is It All About BLUR?
4 months ago
Feb 15 2023 2:51 pm
-
4 minutes read
Bitcoin miners have earned almost $600,000 from Ordinals transactions.
A Bored Ape Yacht Club (BAYC) NFT owner burned BAYC #1626 said "it's kind of fun" to throw a Lamborghini into a trash compactor. Jason Williams attempted to convert the Ethereum-based NFT into an Ordinals NFT.
Justin Sun, Huobi, Tron partner to launch Dominica Coin, the first token issued by a sovereign nation. Someday, every nation will have its official national blockchain. They'll either create one of their own or they'll adopt one already in existence. Some may choose Bitcoin, others may choose Solana or Ethereum. That day will usher in a new type of Cold War. Can you imagine nuclear weapons built on a blockchain and powered by artificial intelligence (AI)?
BNB Chain wants to double transaction speeds, triple the number of validators.
Magic Eden lays off 22 staff members in restructuring, partners with MoonPay.
Solana, Fantom, and Lido all rallied yesterday. Lido DAO bounced 12 percent in 24 hours. _The Fool blames it on "buying the dip" activity. I'll buy that. _Nasdaq analyzes whether Solana is a buy right now.
Tron DAO commits $100 million to AI development. I'm not convinced that marrying AI and blockchain technologies is a good thing.
Axie Infinity's active user wallets have increased 59 percent since the beginning of the year.
Blur has released its native token and its price drops 85 percent in hours. Cumulative NFT trading volume surged to more than $1 billion in January. NFT traders paid up to $200 in gas fees during the BLUR airdrop. Everything you need to know about BLUR.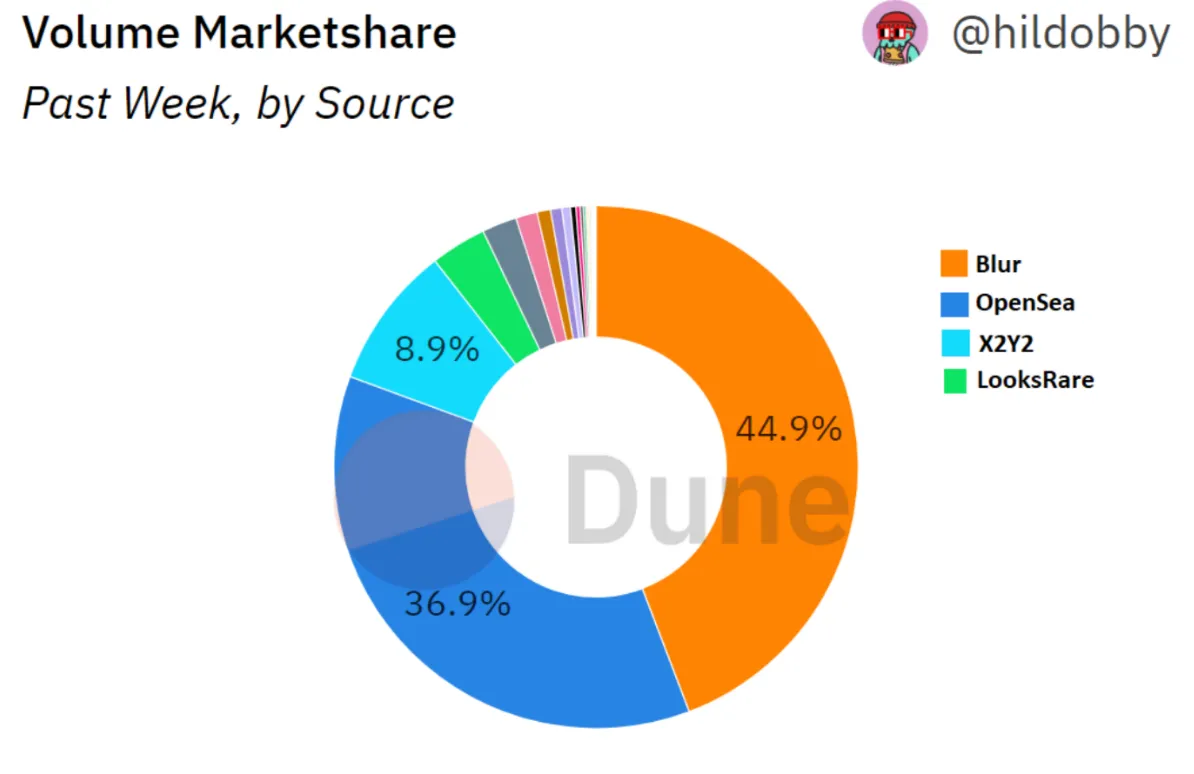 The long-anticipated Project Blank has finally rolled out into open alpha on Hive. They're calling it the "Everything App" for Hive. Of course, right now, it's far from "everything." It's a redesigned LeoFinance Threads, which has already been in open alpha phase for some months and is one of the many Twitter alternatives that have popped up on the market in recent years.
Why the crypto market is rallying.
The top 10 Web3 programming languages.
Is there a connection between crypto staking and censorship?
ApolloX dao is voting on whether to move away from staking rewards for BUSD.
Are scientific principles, not algorithms, the new paradigm in Web3 influence? I'd like to be convinced that influencers on Web3 platforms are dictated by what they know rather than how many followers they have, but to become an influencer you must have a strong following. The problem with this model is that, in Web2 at least, those who want to become influencers spend a lot of time gaining followers on the social media accounts. But those followers may not necessarily be good followers. They could be bots, paid-for fans, inactive accounts, or non-responsive buyers. Influence is such a fluid metric, and it's entirely based on popularity; not substance.
A police officer in Texas is accusing CryptoZoo and YouTuber Logan Paul of running a rug pull scam.
Hello Pets wants to be the Disney of Web3.
A pseudonymous NFT collector donates 22 pieces of digital art to the Los Angeles County Museum of Art. Maybe the museum needs them more than he does.
8 solid Web3 takeaways from a Pennsylvania blockchain conference. Under "Regulation of digital assets," Drew Mailen says the same thing I've been saying all along: "Crypto is fundamentally different from this case for several reasons, including nature of investment, investment contract and profit expectation." My hope is that the ruling judge in the SEC v. Ripple case will see that clearly.
How Web3 is changing the creator economy. Keep an eye on these 6 new Web3 social media apps. _You'll get a broader and deeper treatment of this in my soon-to-launch book _Web3 Social: How Creators Are Changing the World Wide Web (And You Can Too!), in which I discuss and list more than 100 Web3 social media platforms and protocols.
Venom Blockchain, DAO Maker partner for Web3 startup incubation.
A former acting Pentagon spokesman wants to address the metaverse's dark side, because he failed to see social media's dark side in 2009. _I'm 100 percent certain that these issues can't be dealt with by government agents. The cure will be worse than the disease. _Ethical concerns regarding privacy, ownership, and control MUST BE addressed in the metaverse. _How about the entire Web? Personally, I'm not sure most content consumers on the Internet care about these issues. They just want to have fun. _Or maybe they're looking for the perfect date.
Dubai introduces the first virtual shopping center in the metaverse.
What's Buzzing at Hive
Stake your claim to free metaverse land on Next Earth.
Read the latest Gnarly News.
OCD curates content from other Hive communities.
Snark and commentary are in italics. Inclusion of an item doesn't mean I agree or endorse the ideas presented. Of course, it also doesn't mean I don't.
Cryptocracy is a decentralized newsletter published several times a week. I curate the latest news and crypto analysis from some of the brightest minds in crypto, and sometimes offer a little insightful and snarky commentary. Always fresh, always interesting, and always crypto. Original articles on Fridays.
First published at Cryptocracy. Not to be construed as financial advice. Do your own research.
Image credit: Dune via CoinTelegraph