$HIVE HANGOUT on Twitter Spaces Day 2 . SUCCESS!

This post is published via LeoFinance.
a year ago
Jan 26 2022 12:00 am
-
2 minutes read
Big Thank Yous to @cryptosimplify and @forykw for stopping by today's HIVE HANGOUT on Twitter Spaces!
It was pretty much just me. Only about an hour. But I got to meet a couple of new people on Hive. And I followed them on hive.vote. Also thank you to @whatsup for retweeting some of our interactions
If you are unfamiliar with hive.vote, you can go and auto vote for your favorite people. I'm on their auto voting for a bunch of people. And now I'm voting for a couple more.
Feel free to stop by Twitter and find me and enjoy spaces everyday this week, Monday through Thursday at about 4, :20 p.m. New York Time. 320 Chicago time. 220 Denver time. And 12 0 Los Angeles time.
I'm going to be hosting these spaces for at least an hour each day because it's social and it's fun. And Hive is the most social blockchain that I have seen. So I'm just trying to keep a spaces on Twitter alive for our community. I see a lot of NFT, defi, crypto, penny stocks, and social issues being discussed on Twitter spaces. So it is nice to have a little foot. Foot mark for Hive there now too.
I really like the Hive chats whenever. I have seen the hive chats hosted by TraciYorkWriter. So I am inspired by what they're doing and lending an extra effort. I also have appreciated some leofinance AMAs that I have seen posted by @khaleelkazi. And there are lots of discords out there where people can get together and talk to. So whatever you're doing keep doing it.
Today we didn't talk about anything too special. Just hive and what I like to do and where I'm from. I got to know my two listeners a little bit by reading their posts. It's nice to see that they have a lot of followers are getting lots of votes. So be sure to follow those guys too
Also a big shout out to what's up. She was nice enough to retweet some of our stuff.
CLICK HERE FOR A LINK TO THE TWITTER SPACES
https://twitter.com/i/spaces/1vOxwyPADnLGB?s=20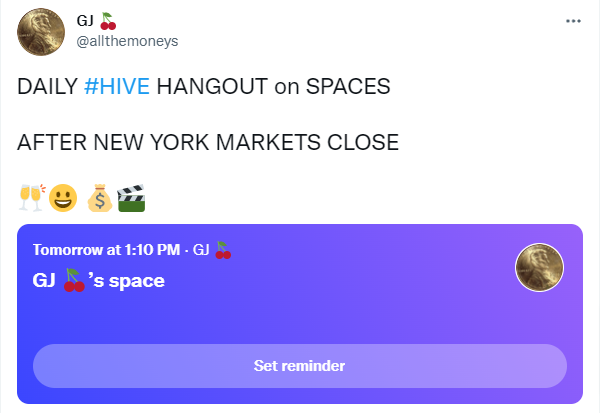 ---
people I autovote on hive.vote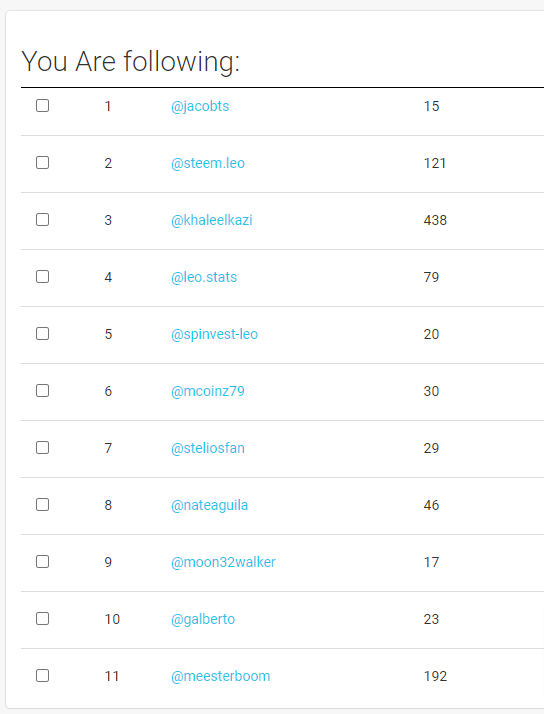 Posted Using LeoFinance Beta