Soulbound Cards are coming to Splinterlands

This post is published via LeoFinance.
5 months ago
Jan 21 2023 1:53 am
-
3 minutes read
Splinterlands is well known for its innovations and they keep on doing it from time to time. It's a gaming project so its needed because they keep on bringing more value to the community and giving users more options. They come up with promo cards and even new reward cards in the game to give players more options. They follow the different combinations of abilities and even introduce new skills & abilities from time to time. This way things are always exciting and even the community is excited to see what next is coming up.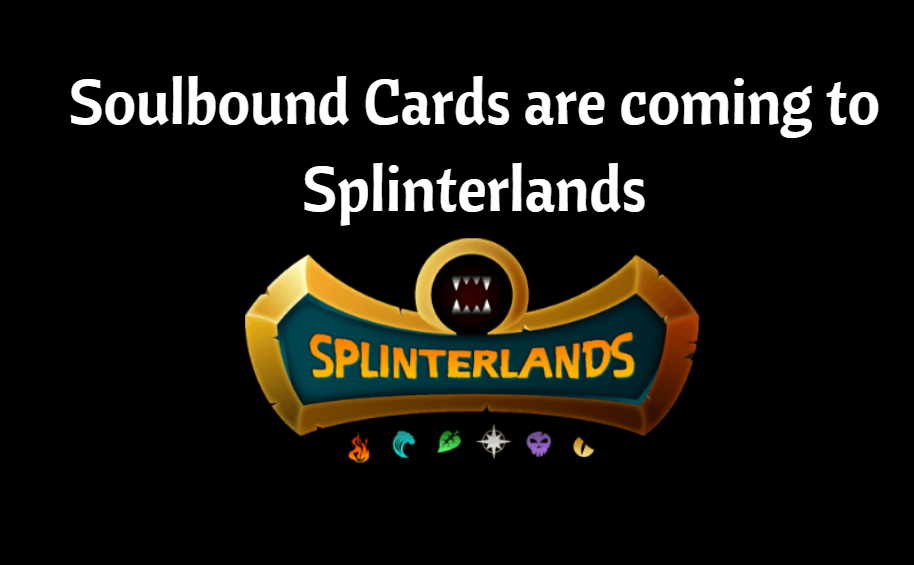 ---
---
New Soulbound reward cards
Now they are coming with 43 New Chaos Legion Reward Cards and these are not usual cards in the game. These are soulbound reward cards which means we can play with these cards but won't be able to transfer, rent/delegate, burn, or sell. There are certain restrictions that we will have with these cards. The splinterlands team has future plan to remove these restrictions once cards go out of print. Even now we have similar restrictions with gladius cards. We can only play with these cards and even the cards will be counted for collection power. This way a player will get the benefits by playing but it will reduce sell pressure. Here soulbound means the received card will be bonded with the account it is received on.
Out of these 43 cards in total there will be 6 Summoner cards and 37 monster cards. As I mentioned, there will be 6 summoner cards so we are going to have one from each element and no card from neural. We have lux vega, a neutral summoner and I think they should not bring another neutral summoner else this will dent the value of this neutral summoner. The new abilities named Conscript, Martyr, and Weapons Training are also added to the game through these new cards.
---
---
Soulbound Cards distribution
As these cards are not tradable so they will not be available in the market. We will get these cards through loot chests and needless to say that this will be done basis of the level of reward. In simple words, more cards will be available for players in high-level leagues. Like other cards, there are different versions of cards and even there is standard and gold foil. These cards will be released on 31st January 2023 so this season will remain the same. The current season is ending in 10 days so once this is over then splinterlands will release these 43 new cards in the game.
I am excited about these new cards in the game and hoping to get more cards through the loot chests. I play in the diamond league so I expect that this will give me more cards and my plan is to upgrade my collection to the higher levels as there is no fun playing with level 1 cards. Currently, most of my summoners are in level 6 and also these cards, and I will upgrade these as soon as possible. I will have to be dependent upon the reward because there is no way to buy from the market.
The new soulbound reward cards are currently planned to be released on Tuesday, January 31st, 2023, in the normal maintenance window which will be shortly after the end of the current ranked play season.
---
We get Legendary and Alchemy potions as part of the reward and this will help us to get high-value cards however its not guaranteed and we may have a higher probability of the same. It seems that the game is going to be more fun as we are going to see 3 new abilities and a bigger set of 43 cards in the game. Splinterlands is card based game so having more and power cards with different abilities helps us to increase the winning ratio and even higher rewards in daily focus and season end.
Official post for more details-Announcing the New Chaos Legion Reward Cards
Thank you
Posted Using LeoFinance Beta