WazirX Exchange will be Delisting HIVE

This post is published via LeoFinance.
4 months ago
Jan 31 2023 4:00 am
-
3 minutes read
Today I got a notification in wazirx telegram that they are going to delist some coins and I generally don't pay attention to such news. It's because there are so many notifications in the day and I just clear it most of the time unless I see something really interesting that I am not aware of. Most of the time the notifications are related to news and update in the Crypto market. Luckily I paid attention and opened the notification. I opened the article provided in the message and what surprised to see that hive is one of the coins that they are going to Delhi list.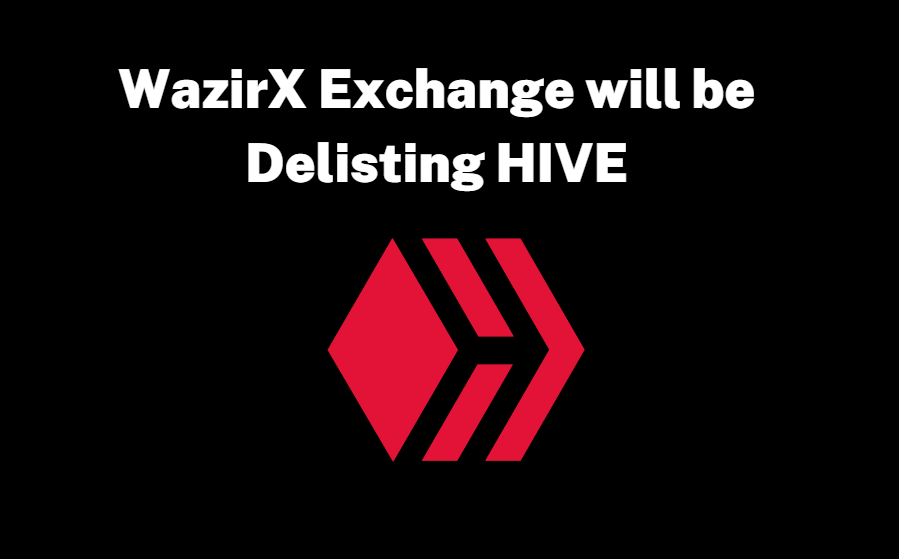 WazirX delisting HIVE
WazirX is one of the leading exchanges in India that provides trading in Crypto along with wallet functionality. In fact, it is one of the exchanges that is owned by Binance but it's difficult to say whether it is still under the ownership of binance or not after the dispute. Today the exchange has announced that they are going to delist 17 coins on 2nd February. This is important news I think and this is why I thought of sharing here because maybe there are people from India who are still holding hive coins in their wallets. Although this was part of the rapid listing and wallet deposits and withdrawals were never enabled. Still, there was an option when anyone buys from the market and hold in the exchange. Even I had 300 coins in my account which I sold just after reading the notification.
I have taken the action
As I already mentioned that I had some holding in the wallet and it was there for a long time so after reading the announcement I took the action immediately. Because their wallet is not enabled so there is no option to transfer my holding to another which is why the only way I had to sell out in the market. I sold Hive coins in USDT and transferred this USD balance to another because now I will look for the opportunity when I can buy back at a lower price. I gave it thought to buy at the current price but then I decided to wait for some time because if the price falls further then I should be able to get more coins.
It is obvious that whenever any exchange announces the delisting then the best way would be to sell out and come out of it to avoid losses. I think the trade has been ongoing in exchange for more than 2 years but in this time period, they were not able to enable the wallet so I don't think it is going to make any big difference. As per I am aware then it was the only exchange in India offering the trading for Hive but now there is no other exchange offering this option in the country.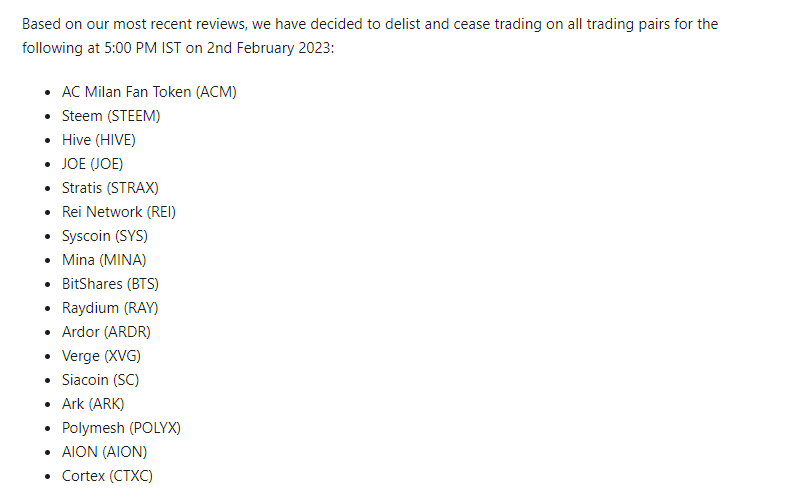 I did my part to save any potential loss on my hive holding and share it here so if anyone holds hive coins in the WazirX exchange then it's time to act urgently. They are going to delist many other coins as well so please check if you are holding any coins there and take the required action.
Thank you
Posted Using LeoFinance Beta